Le cabaret aléatoire, ou comment créer l'identité d'un club, présentant plusieurs types de soirées régulières, et les mettre chacune en avant.
Or how to create the identity of a club, presenting several types of regular parties, and each highlighting them.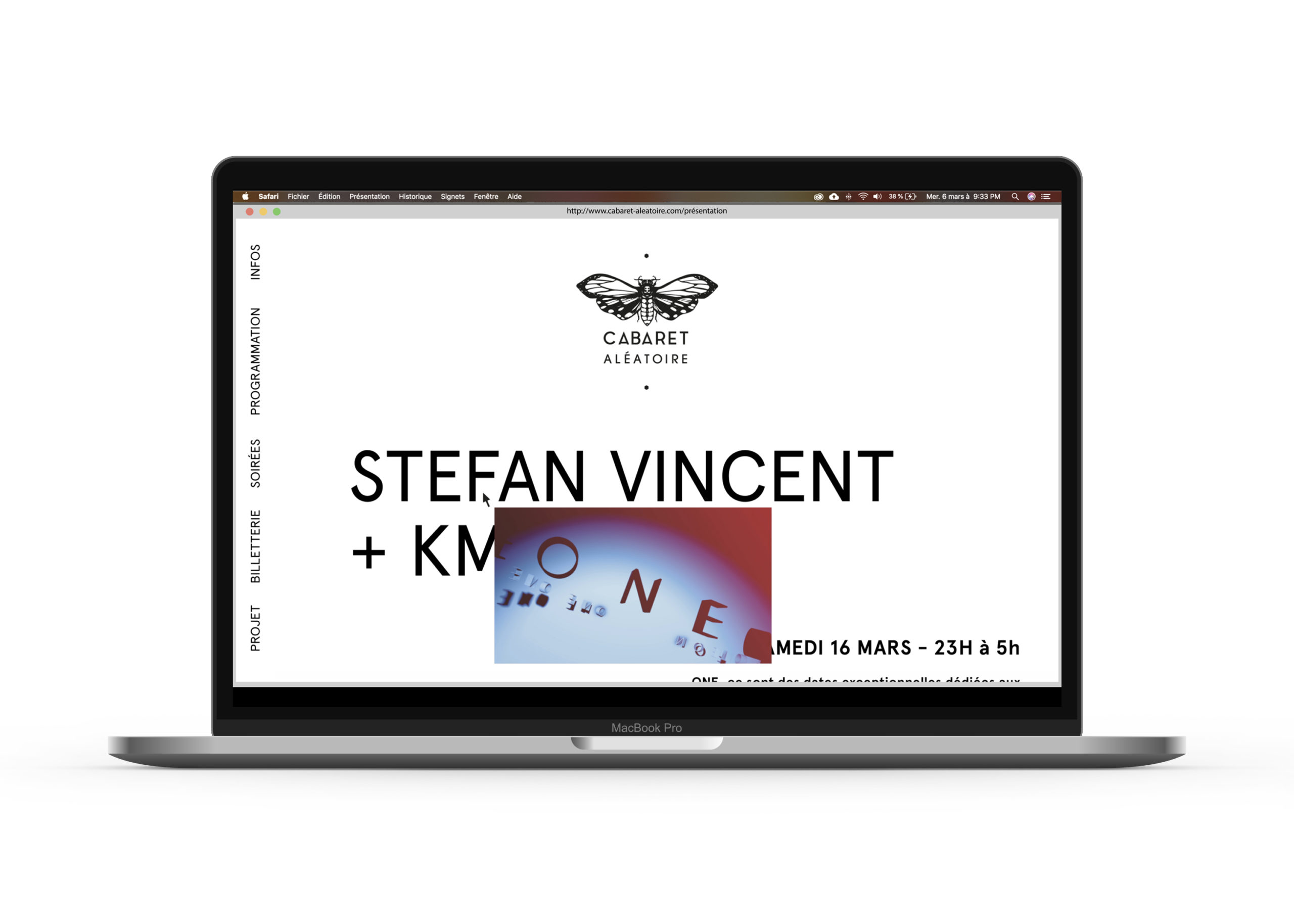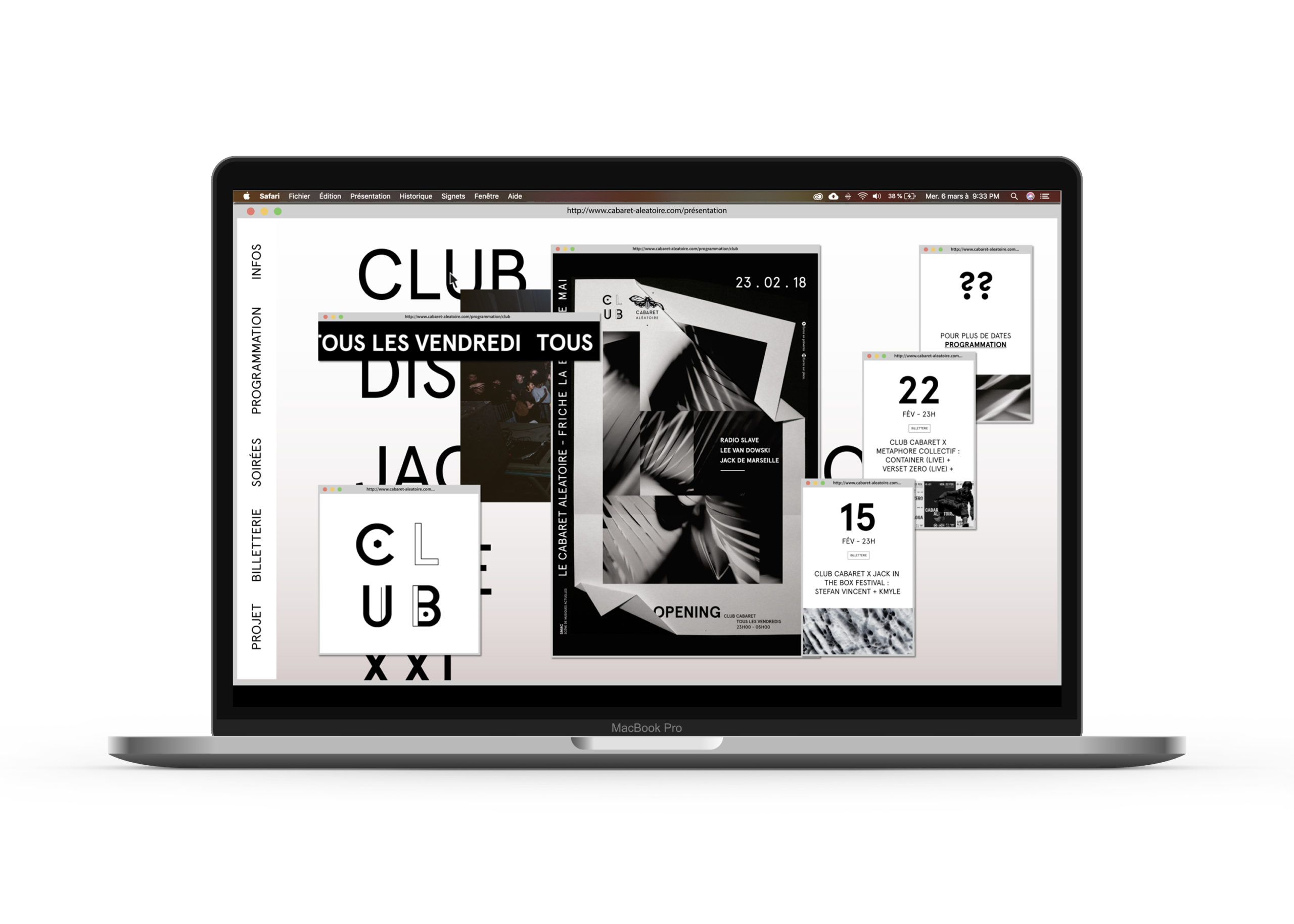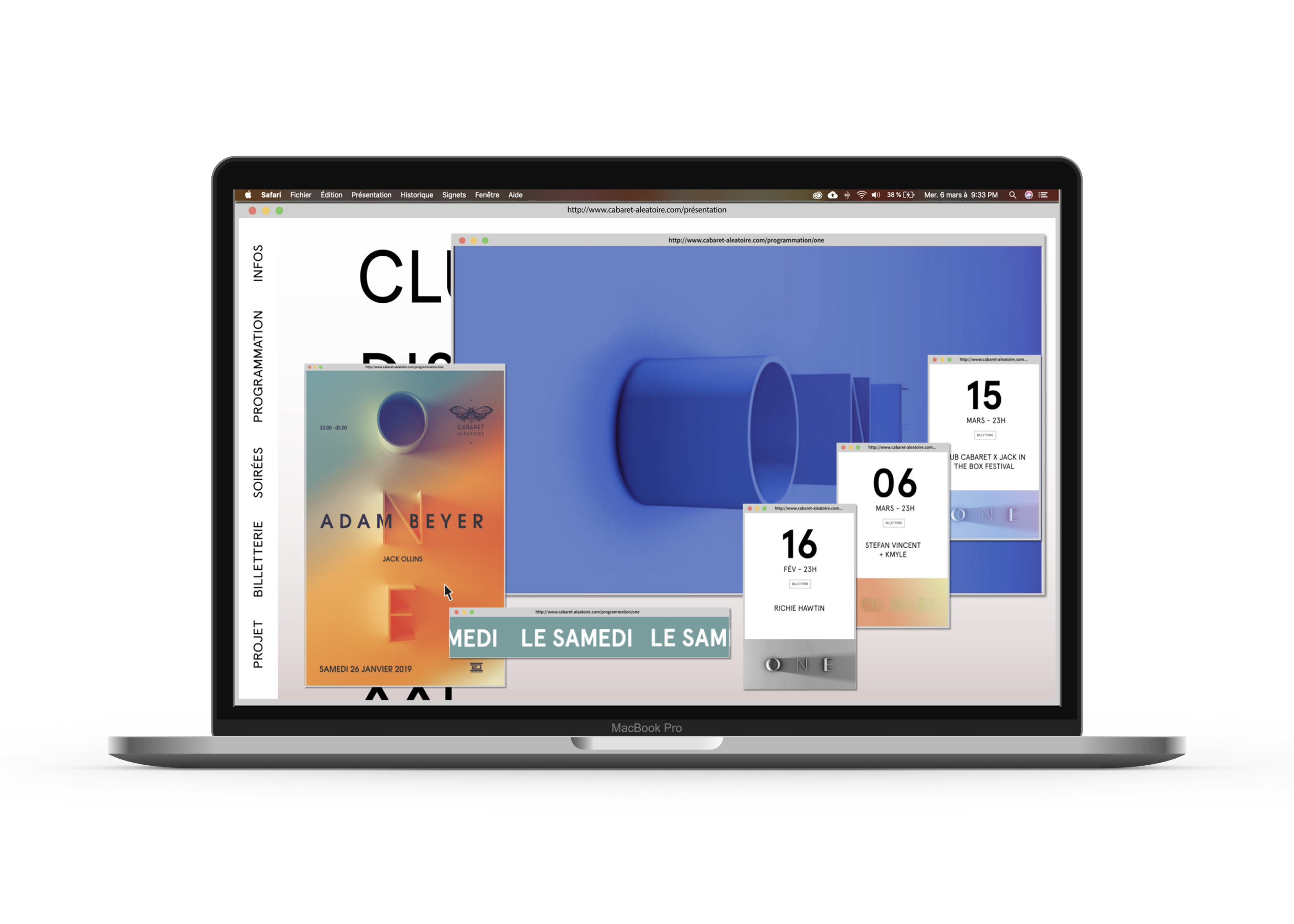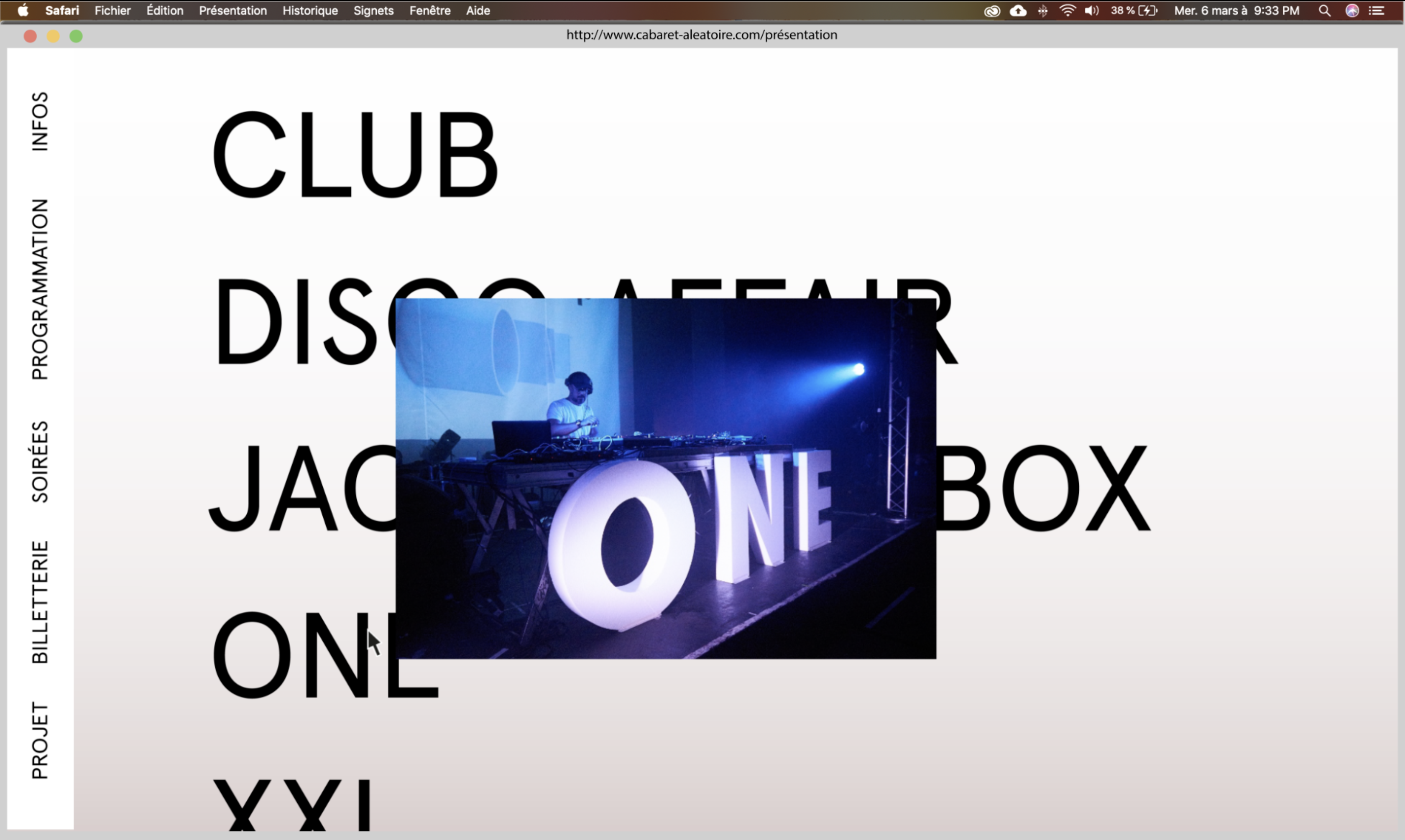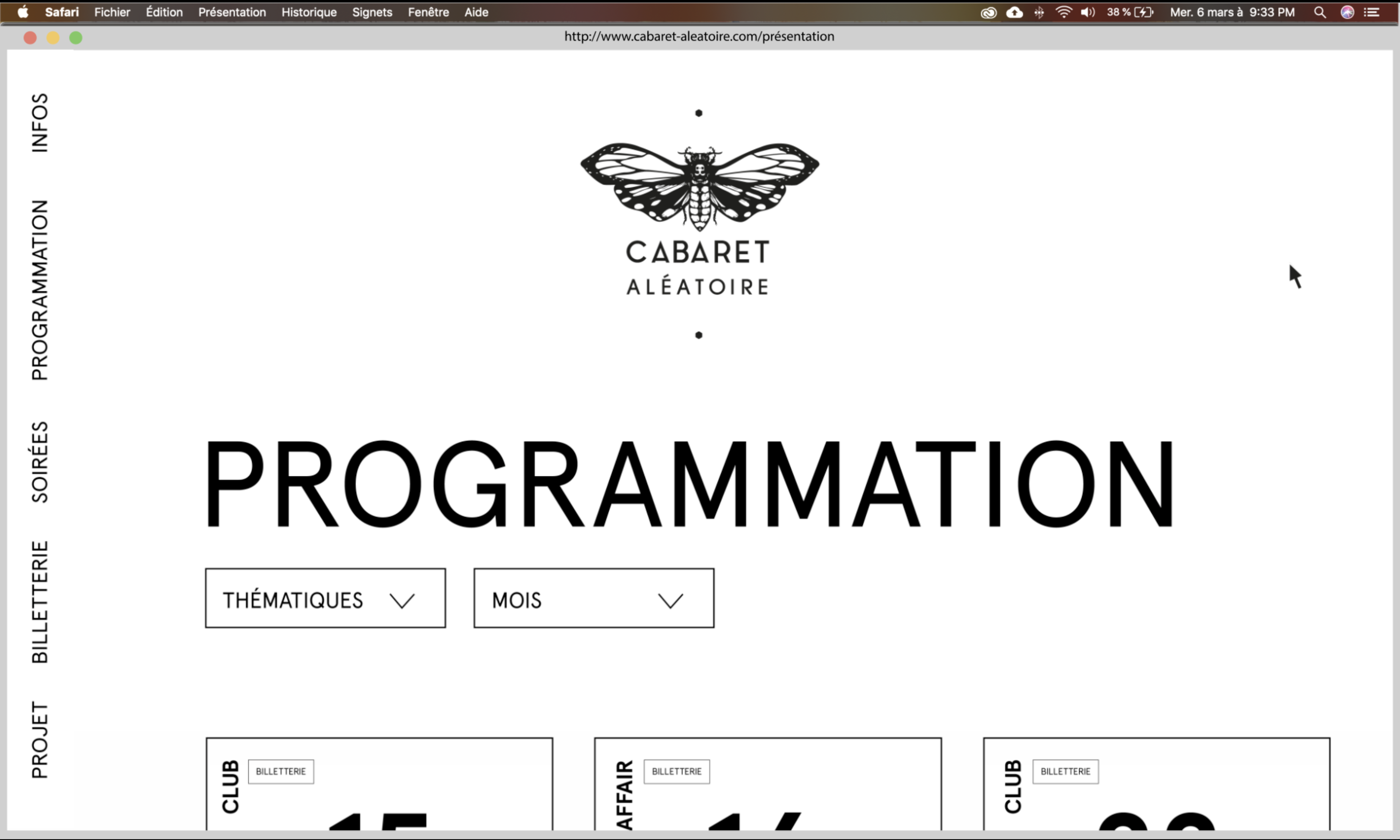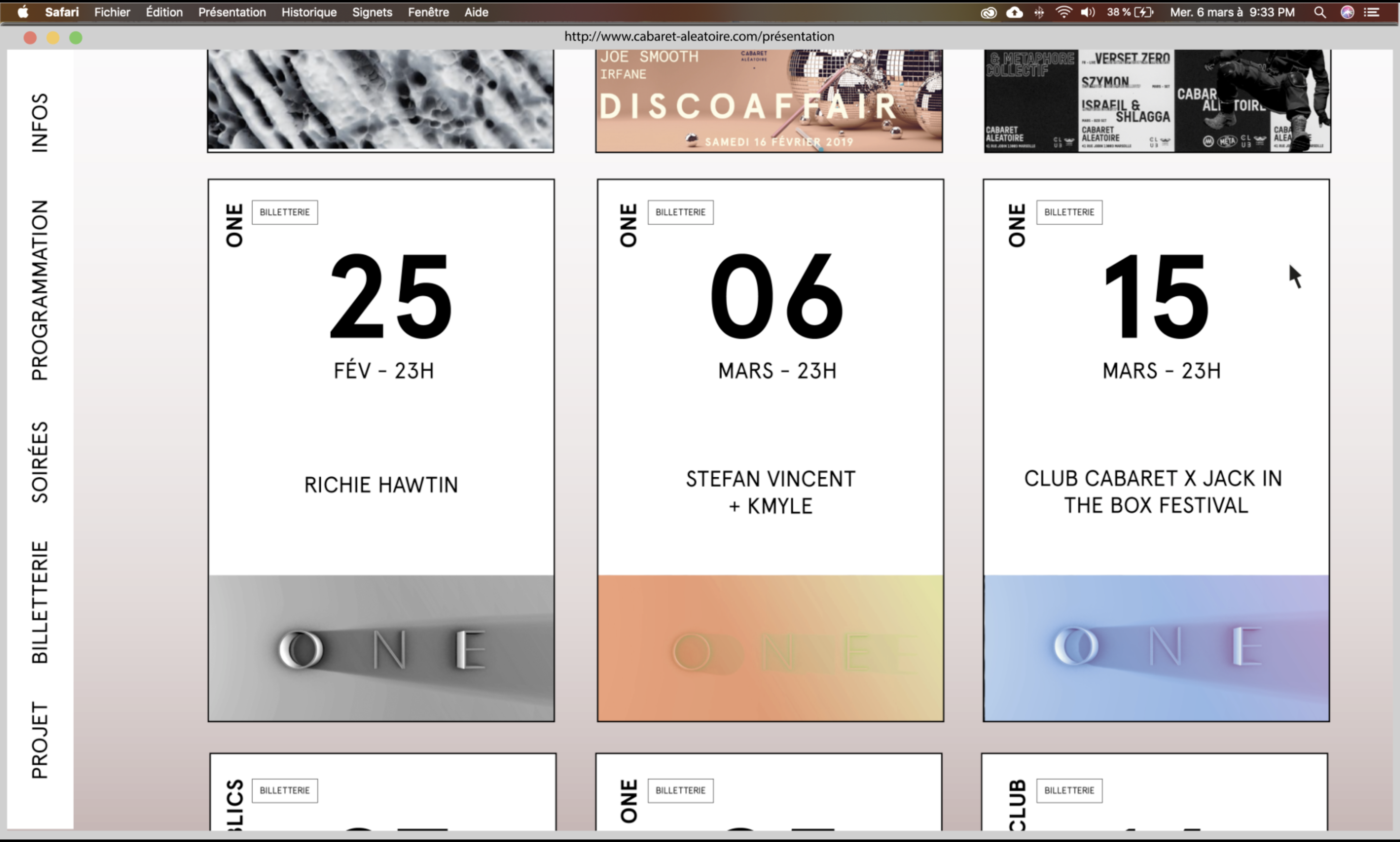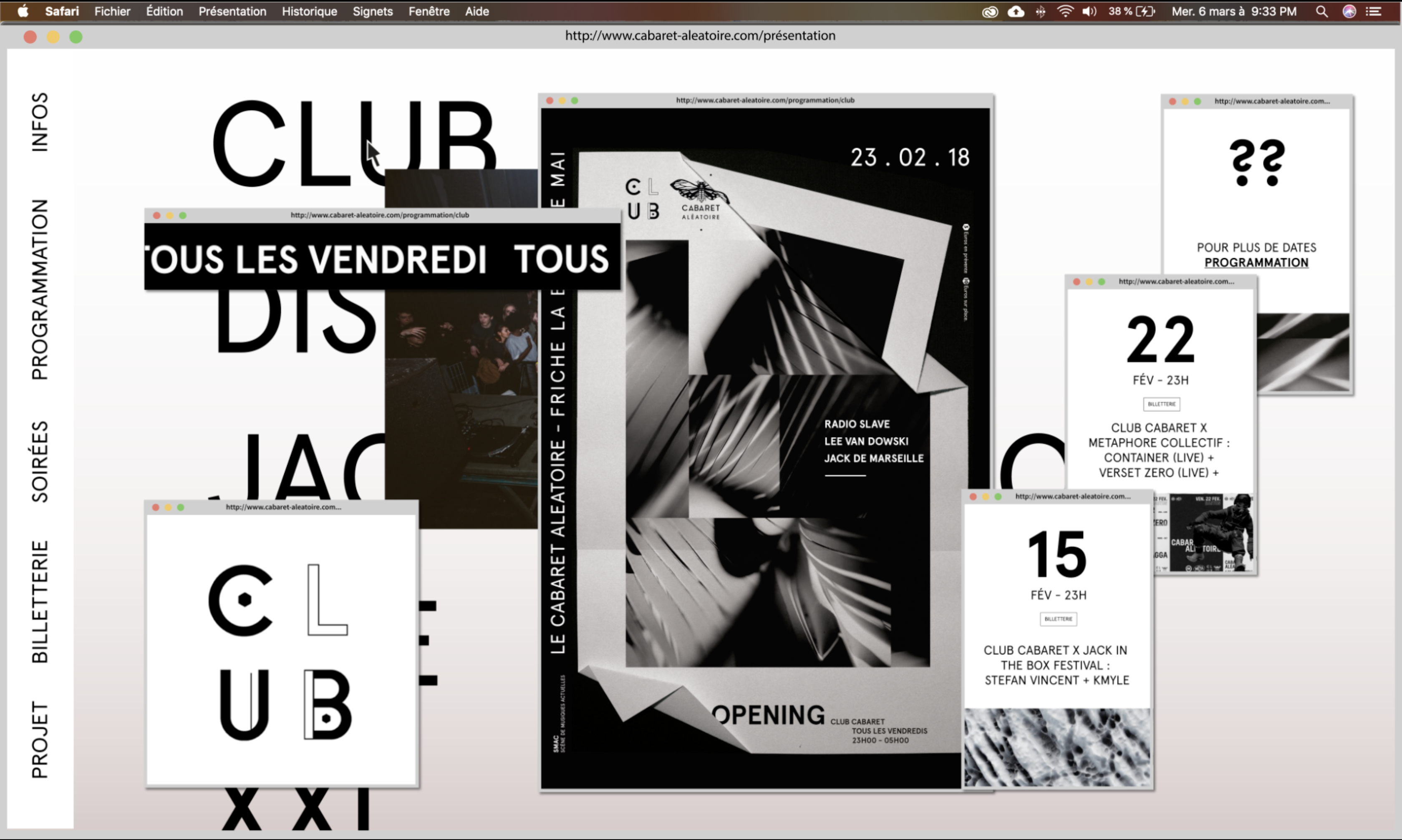 Lors de mon Master en Webdesign, j'ai eu à faire une refonte du site du Cabaret Aléatoire. Le travail consiste à être fait sur ou avec After Effect. Ce travail est une reprise des visuels produit pour le Cabaret Aléatoire par Stéphane Lamalle, dans lequel j'ai décidé de refaire le site en me centrant sur les thématiques des soirées.
Le graphisme et la hiérarchie du site est repensé.
Édition, illustration, branding.
On the occasion of the development of several brochures from the Grand Dax Tourist and Cures, it seems obvious to regularize the creation through a graphic charter covering all possible media. For this, two new typographies, one for cures and the other for tourism. Determined color palettes, chosen according to the values and heritages of Grand Dax and finally a set of illustrations illustrating the territory in the manner of the Art Deco bas-reliefs present in the prestigious hotel of Dax. This charter is therefore used for each new or evolution of a support.
Publishing, illustration, branding.