Garçon, la note ! ou comment créer une identité de festival dans un territoire peu habituer à cela
Or how to create a festival identity in a territory that you don't get used to.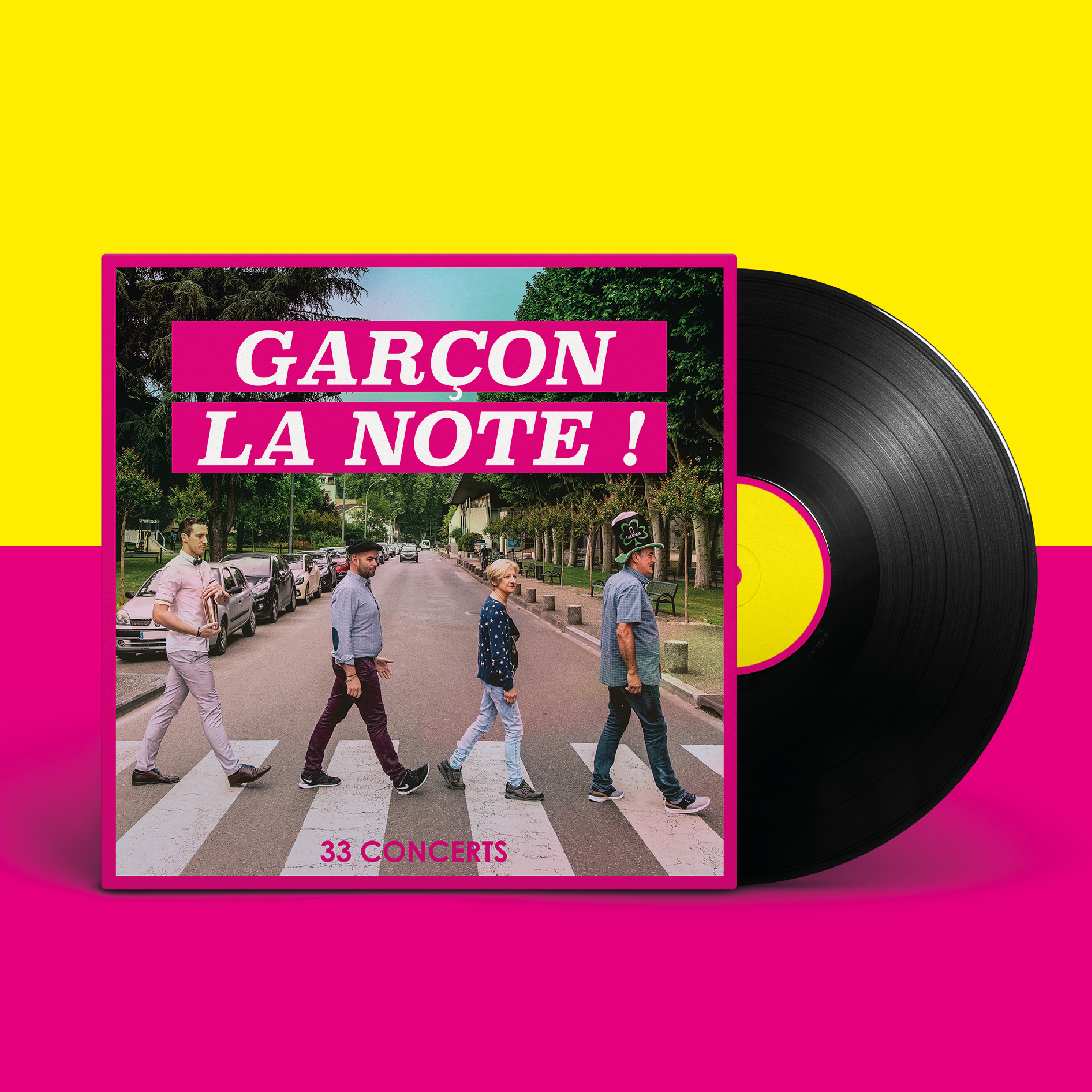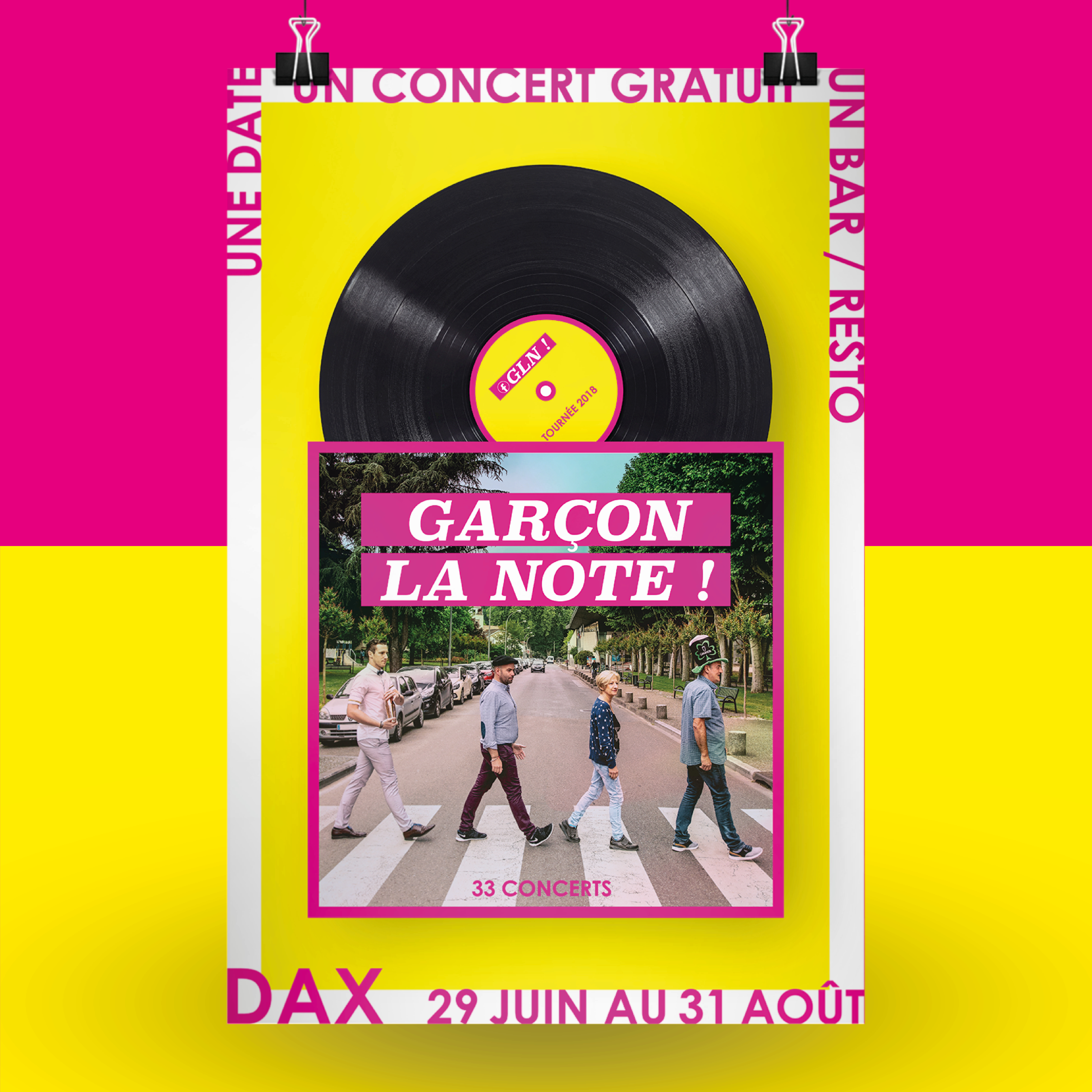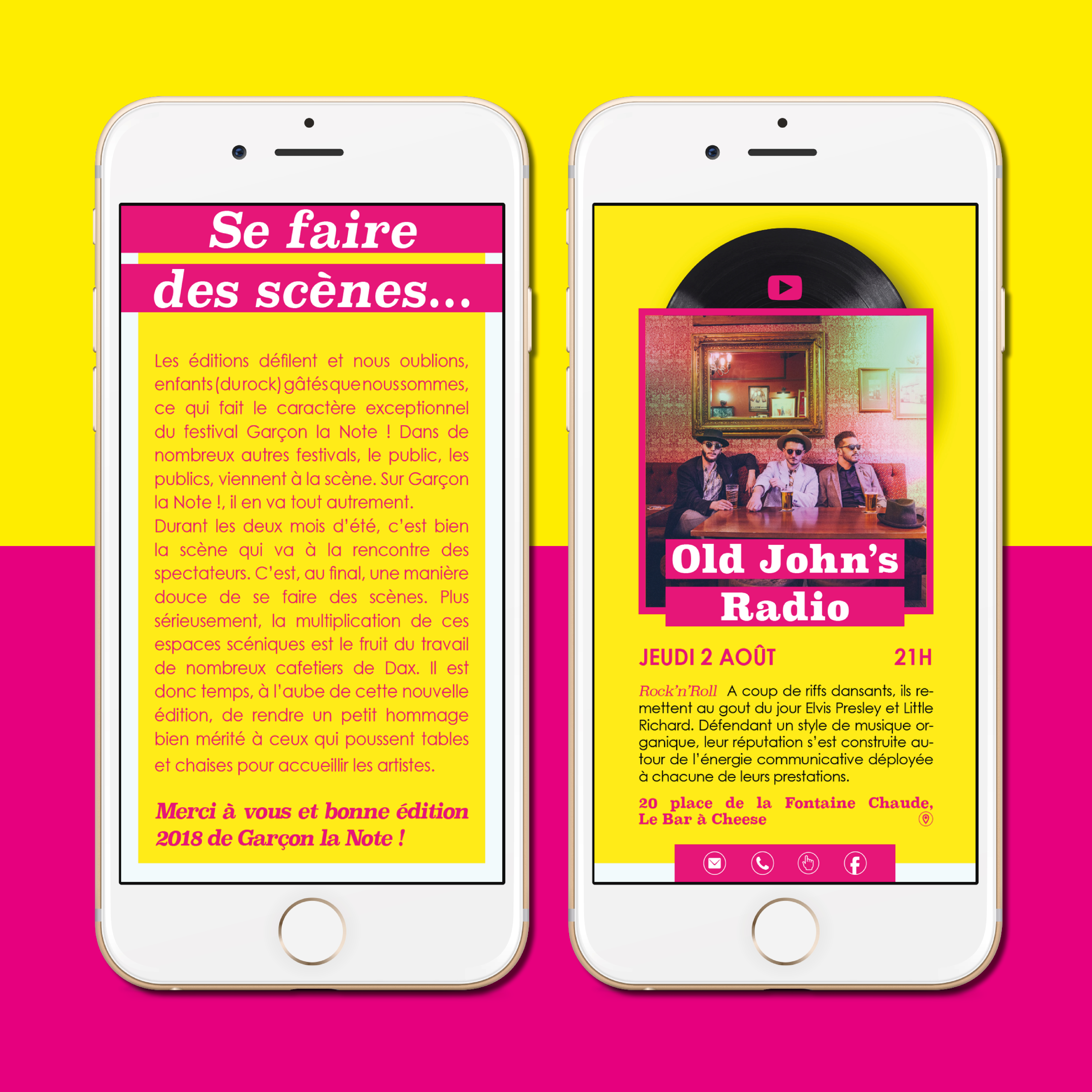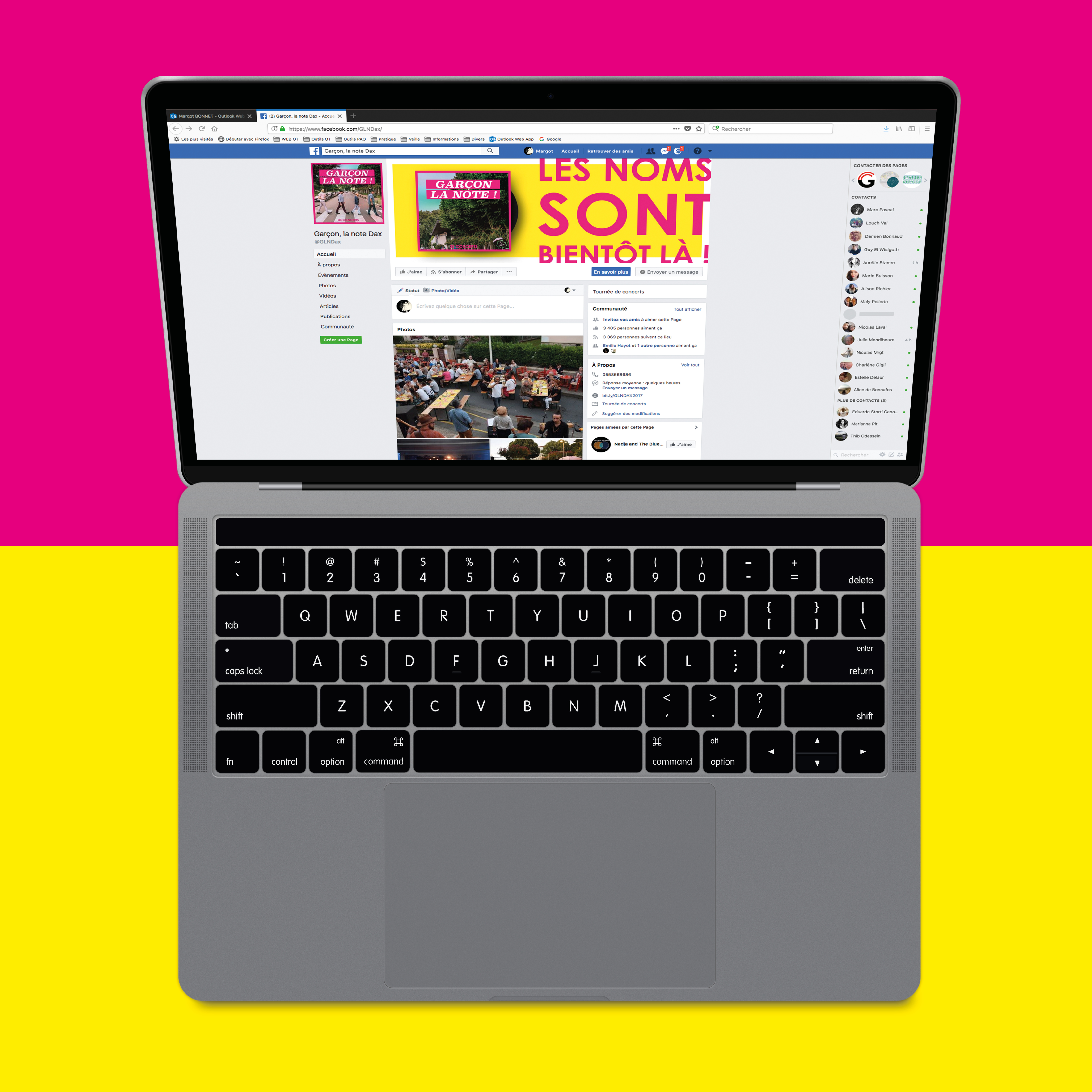 Le festival Garçon, la note ! produit tous les ans dans la ville de Dax, par l'Office du Tourisme et du Thermalisme du Grand Dax, et une représentation d'un groupe de musique qui joue dans un bar ou restaurant pour un soir, et cela sur deux mois.  Sous la directive du directeur artistique, nous avons réalisé une pochette représentant les propriétaires des principaux bars de Dax et du festival, à la mode des Beatles. J'ai ensuite décliné cette identité sur l'ensemble des supports, allant de l'affiche jusqu'aux sets de tables, sous forme de pochette d'album de vinyle, regroupant les informations propres à l'année 2018.
Photographie : Julien Bacot
Affiche, évènement, campagne.
The festival « Boy, the bill! » produced every year in the city of Dax, by the Grand Dax Tourist and Spa Office, and a performance of a musical group that plays in a bar or restaurant for one evening, and that over two months. Under the direction of the artistic director, we made a cover representing the owners of the main bars of Dax and the festival, in the style of the Beatles. I then applied this identity to all media, ranging from posters to placemats, in the form of a vinyl album cover, bringing together information specific to the year 2018.
Photography: Julien Bacot
Poster, event, campaign.