Aide can fidèle à trouver ses compagnons. Ou comment créer un jeu de piste pour enfants afin de traduire un territoire par le graphisme.
Or how to create a treasure hunt for children in order to translate a territory through graphics.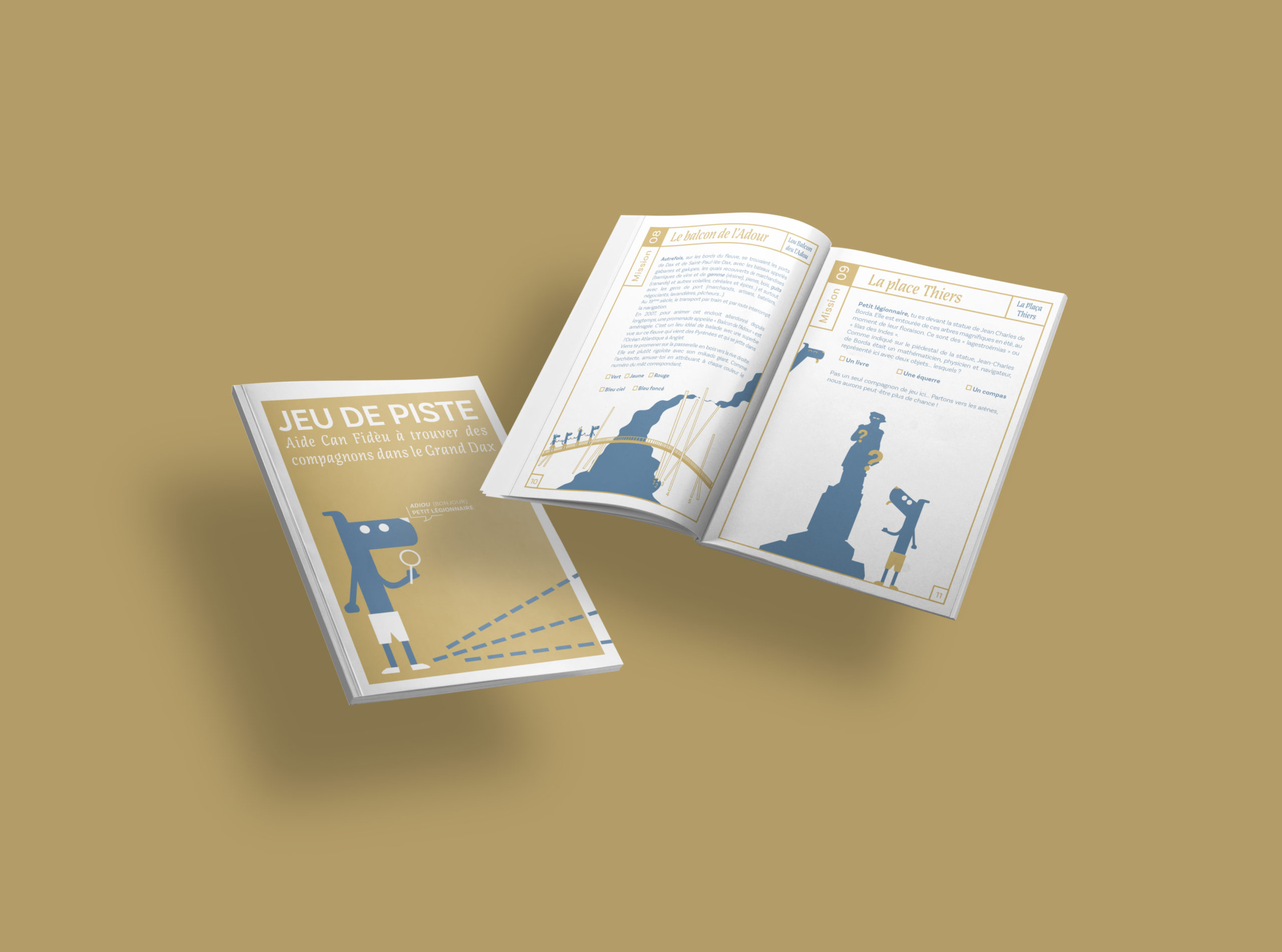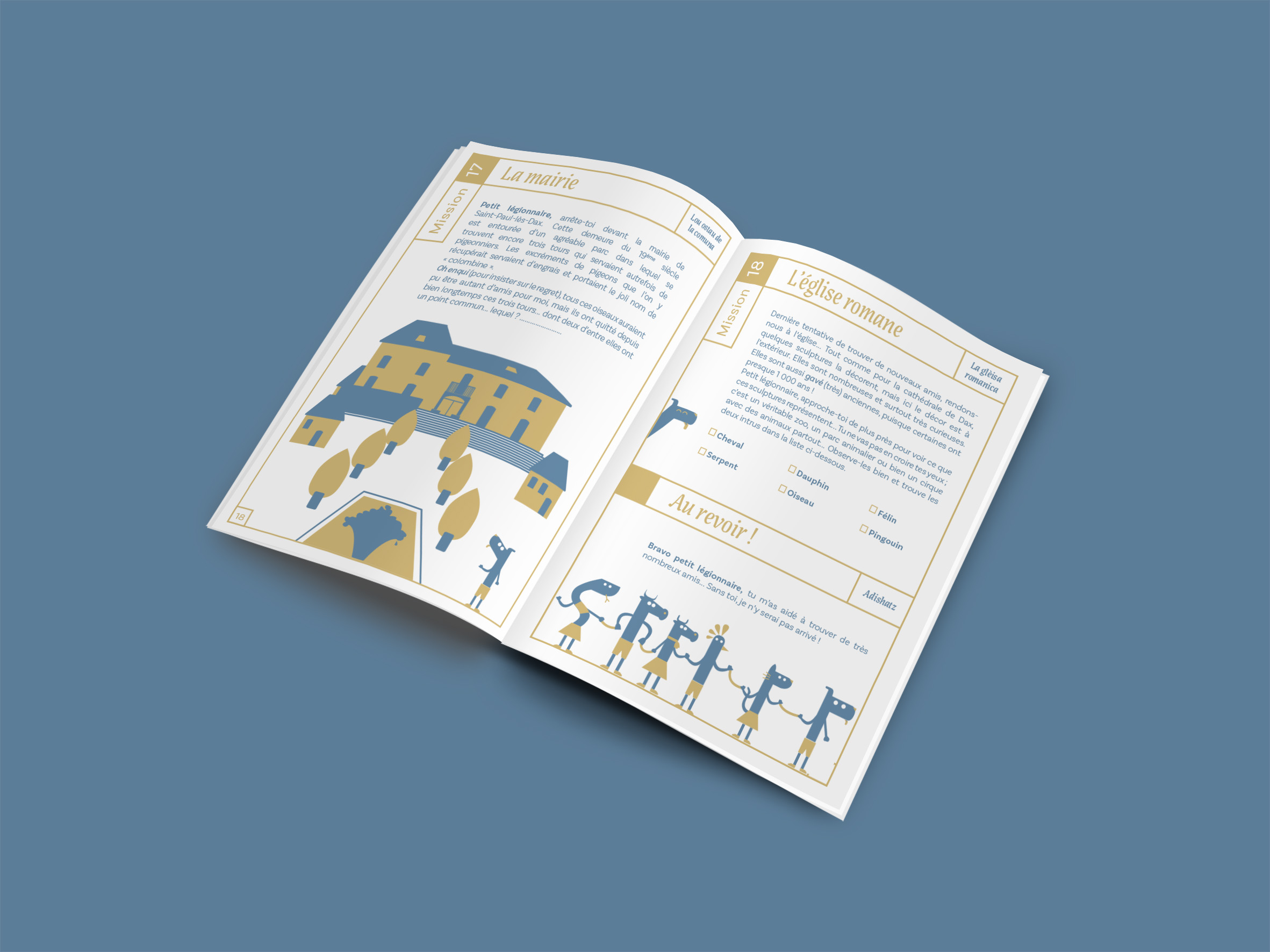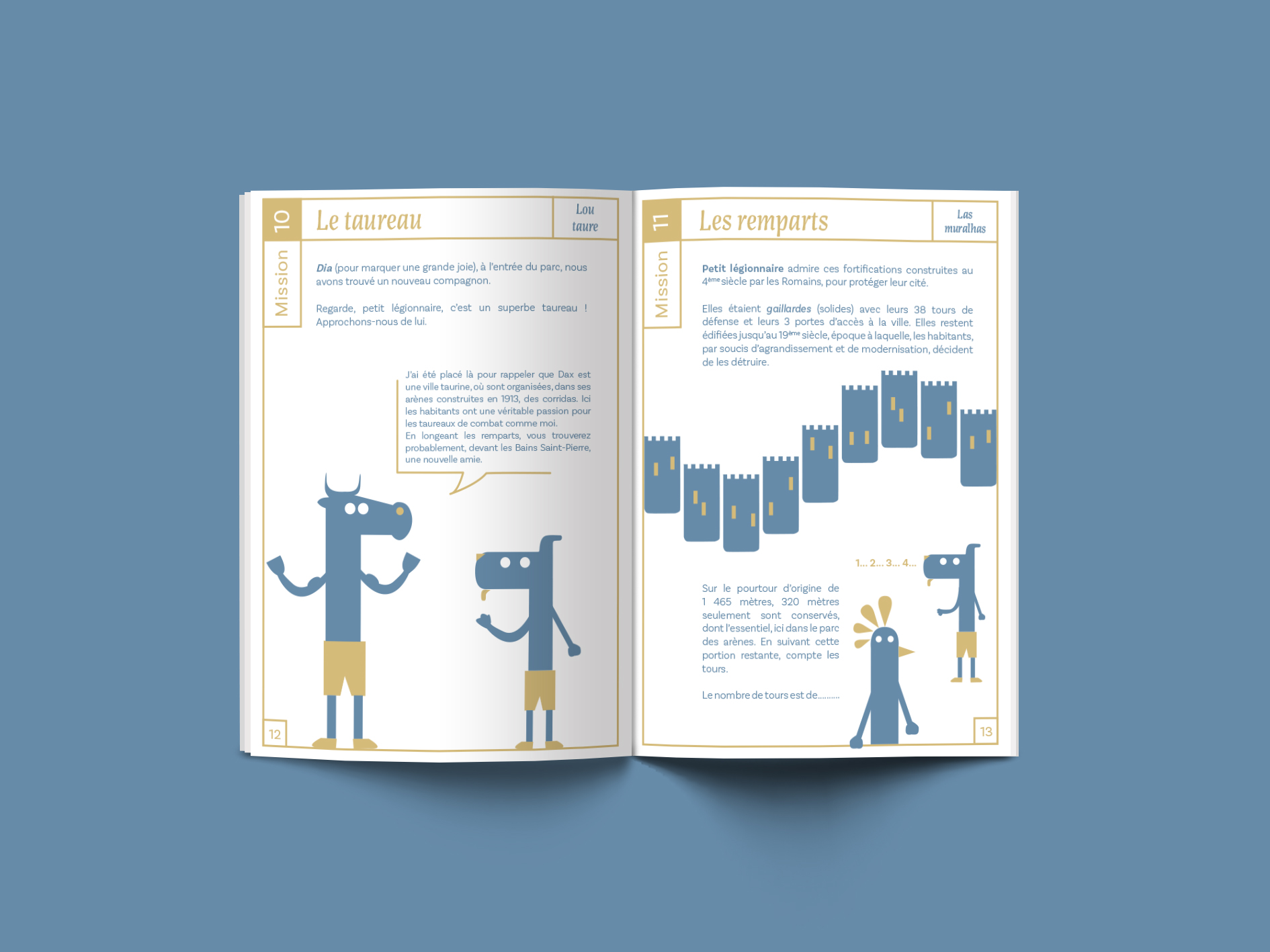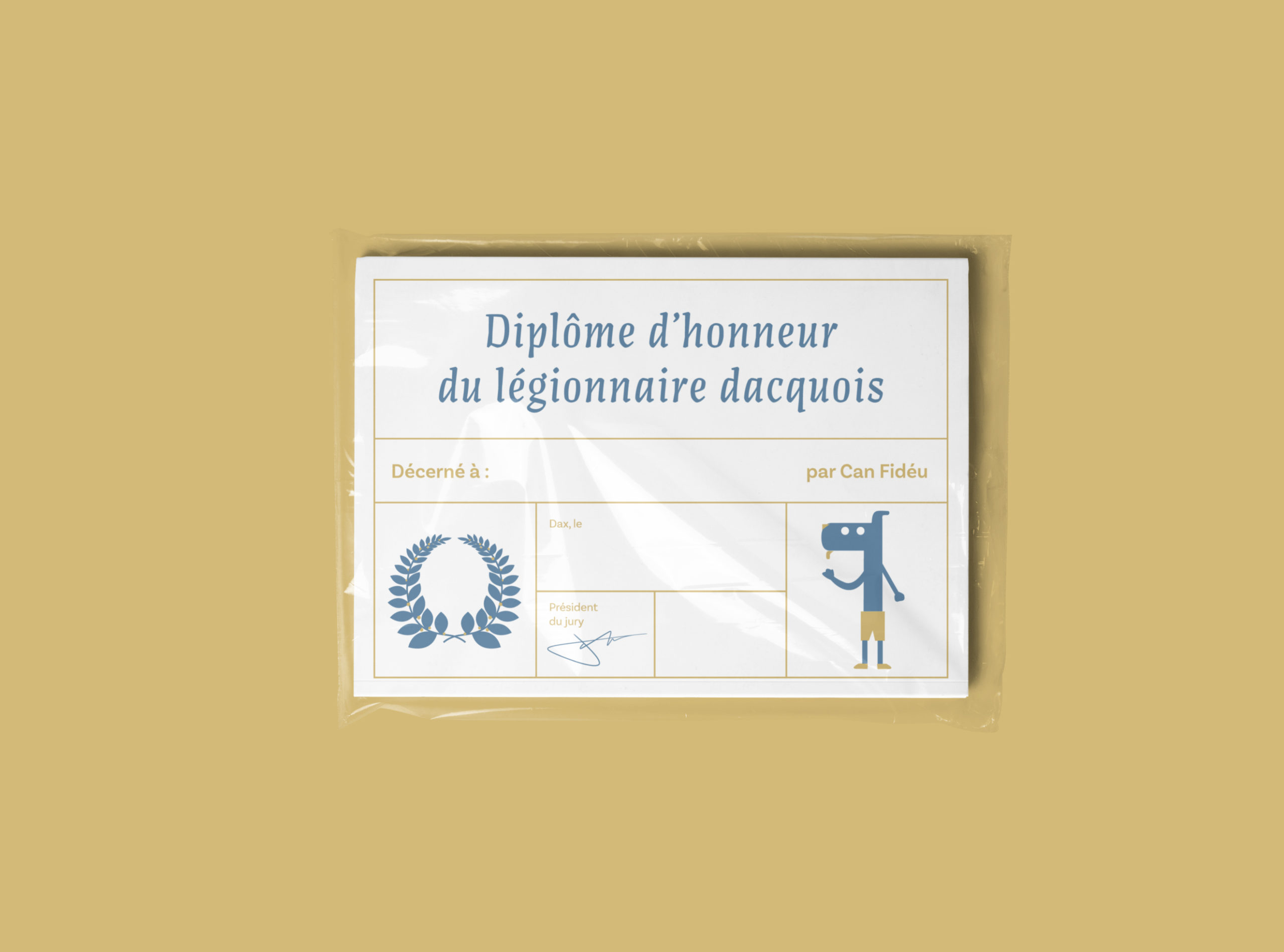 Création d'un livret jeu de piste disponible pour les enfants à l'Office de Tourisme du Grand Dax afin de leur faire découvrir l'histoire et la culture du territoire en suivant le chien « Can Fidèu », extrait de la légende du thermalisme de Dax.
Une bichromie pour rappeler le bleu de l'Adour, et l'or de l'Art Déco, le tout colorant le chien et ses amis personnifiés.
Édition, illustration.
Creation of a treasure hunt booklet available for children at the Grand Dax Tourist Office to help them discover the history and culture of the territory by following the dog « Can Fidèu », taken from the legend of hydrotherapy in Dax.
A duotone to recall the blue of the Adour, and the gold of Art Deco, all coloring the dog and his personified friends.
Editing, illustration.