La Dacquoise : carte postale, ou comment illustrer une ville en la personnifiant pour attirer les touristes sur son territoire.
Or how to illustrate a city by personifying it to attract tourists to its territory.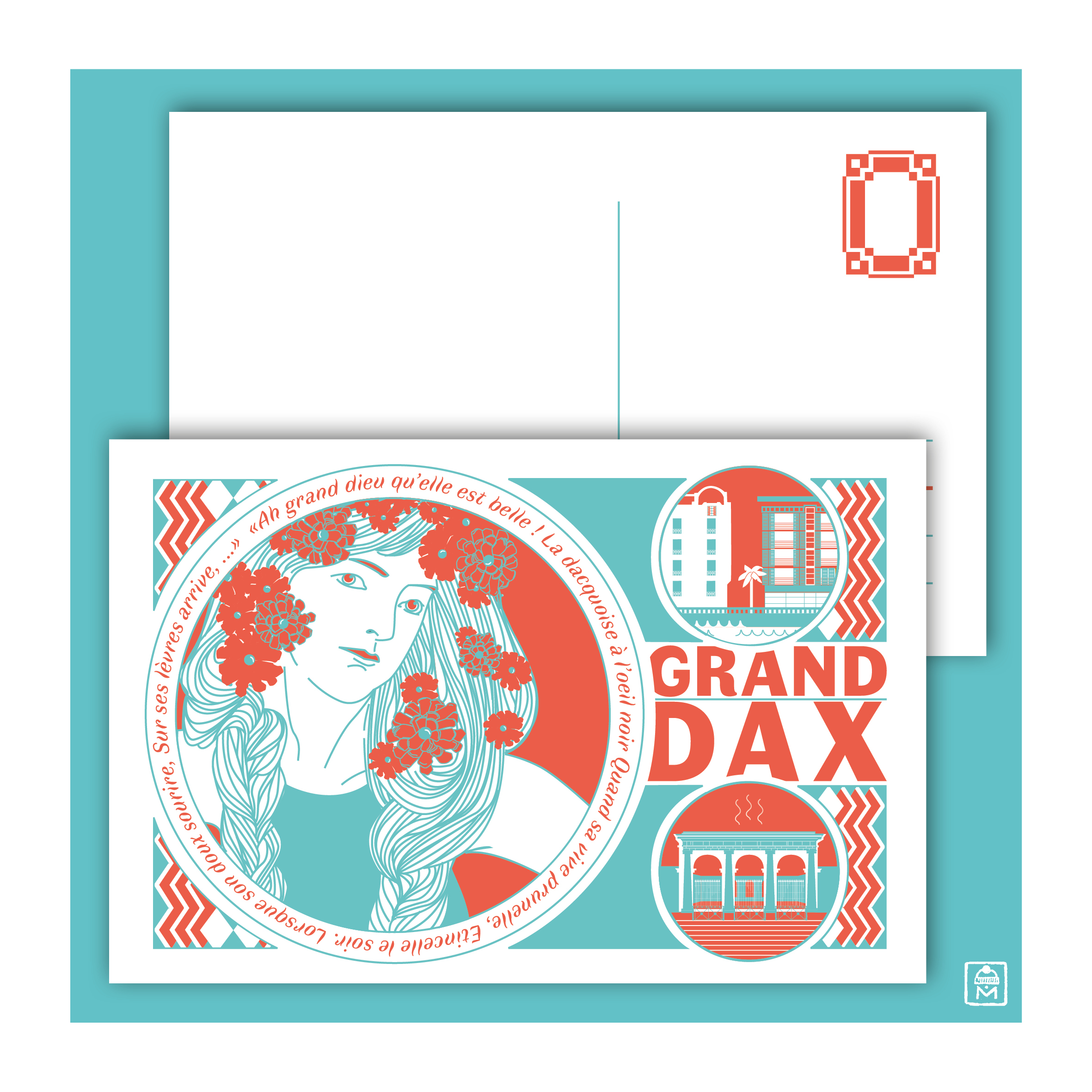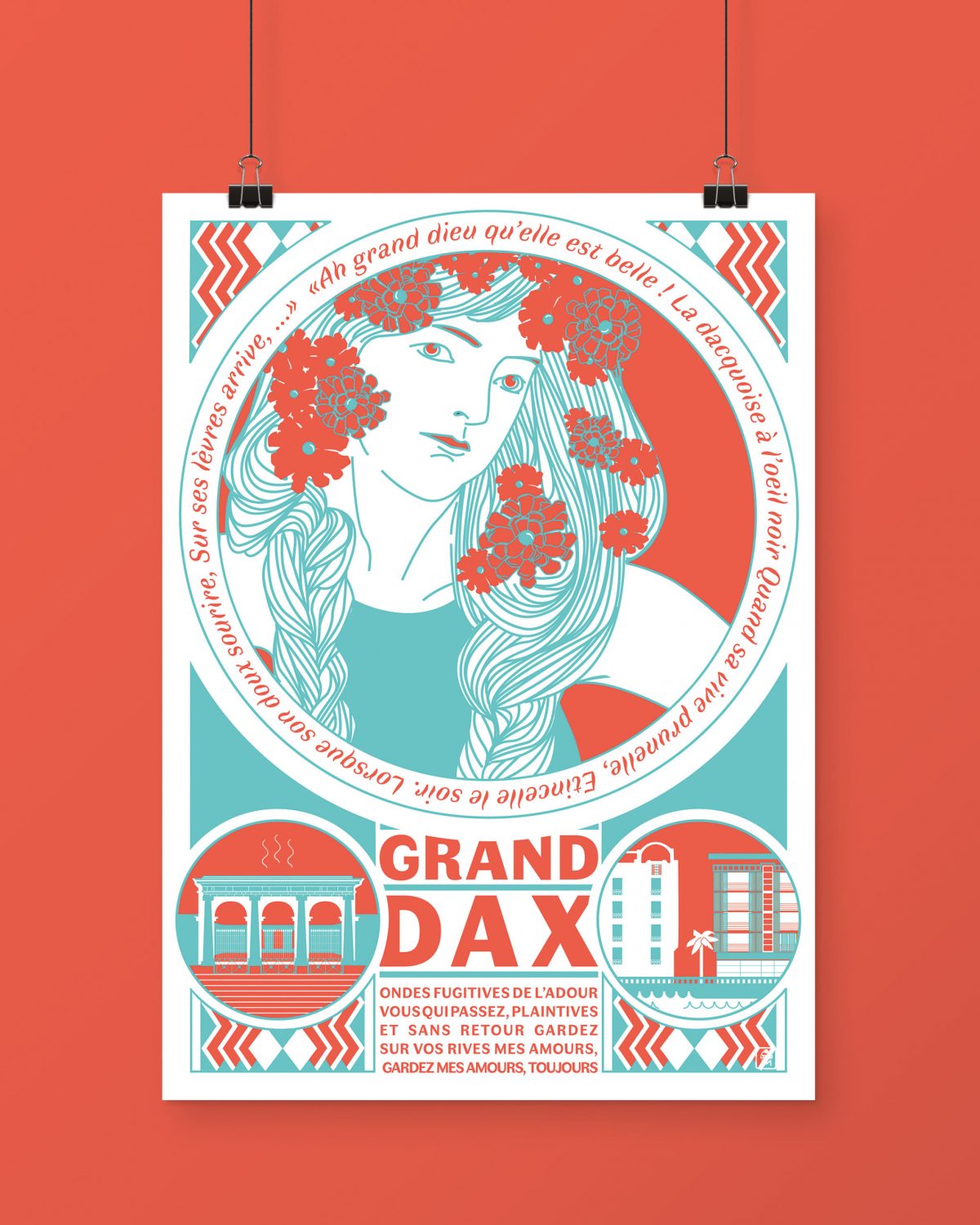 Pour la promotion thermal de l'office de tourisme de Dax, j'ai créé une carte postale distribuée dans le département dans le Sud-Ouest. Elle représente la Dacquuoise, d'après la chanson de André Dassary, La Dacquoise aux yeux noirs.
On y retrouve les ornementations du Splendide hôtel, ainsi que les monuments phares de Dax, le tout entouré par les paroles de la chanson.
Reconnaissance :
Travail exposer lors de l'exposition « faune & autre écosystèmes typographiques » à la Maison de l'écriture de Lombez pour son utilisation de la typographie Faune, de Alice Savoie / Cnap.
Illustration.
For the thermal promotion of the Dax tourist office, I created a postcard distributed in the department in the South-West. It represents the Dacquuoise, according to the song by André Dassary, The Dacquoise with black eyes.
There are the ornaments of the Splendid Hotel, as well as the flagship monuments of Dax, all surrounded by the lyrics of the song.
Recognition: work exhibited during the exhibition « fauna & other typographic ecosystems » at the House of writing in Lombez for its use of the Faune typography, by Alice Savoie / Cnap.
Drawing.