L'office de tourisme. Ou comment équilibrer et charter des années d'habitudes de création afin de créer une gamme repérable par le touriste ou le curiste.
Or how to balance and charter years of creative habits in order to create a range that can be identified by tourists or spa guests.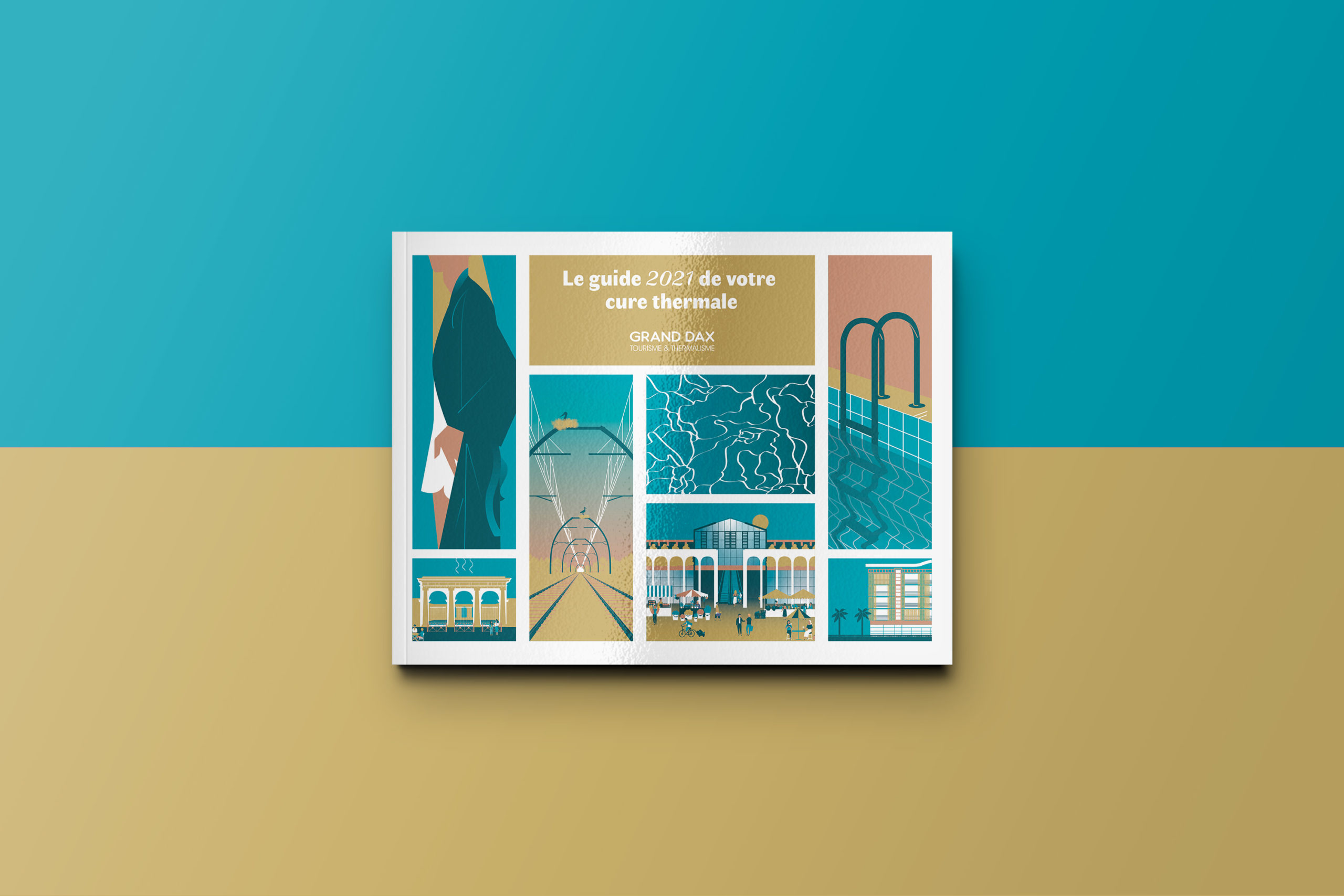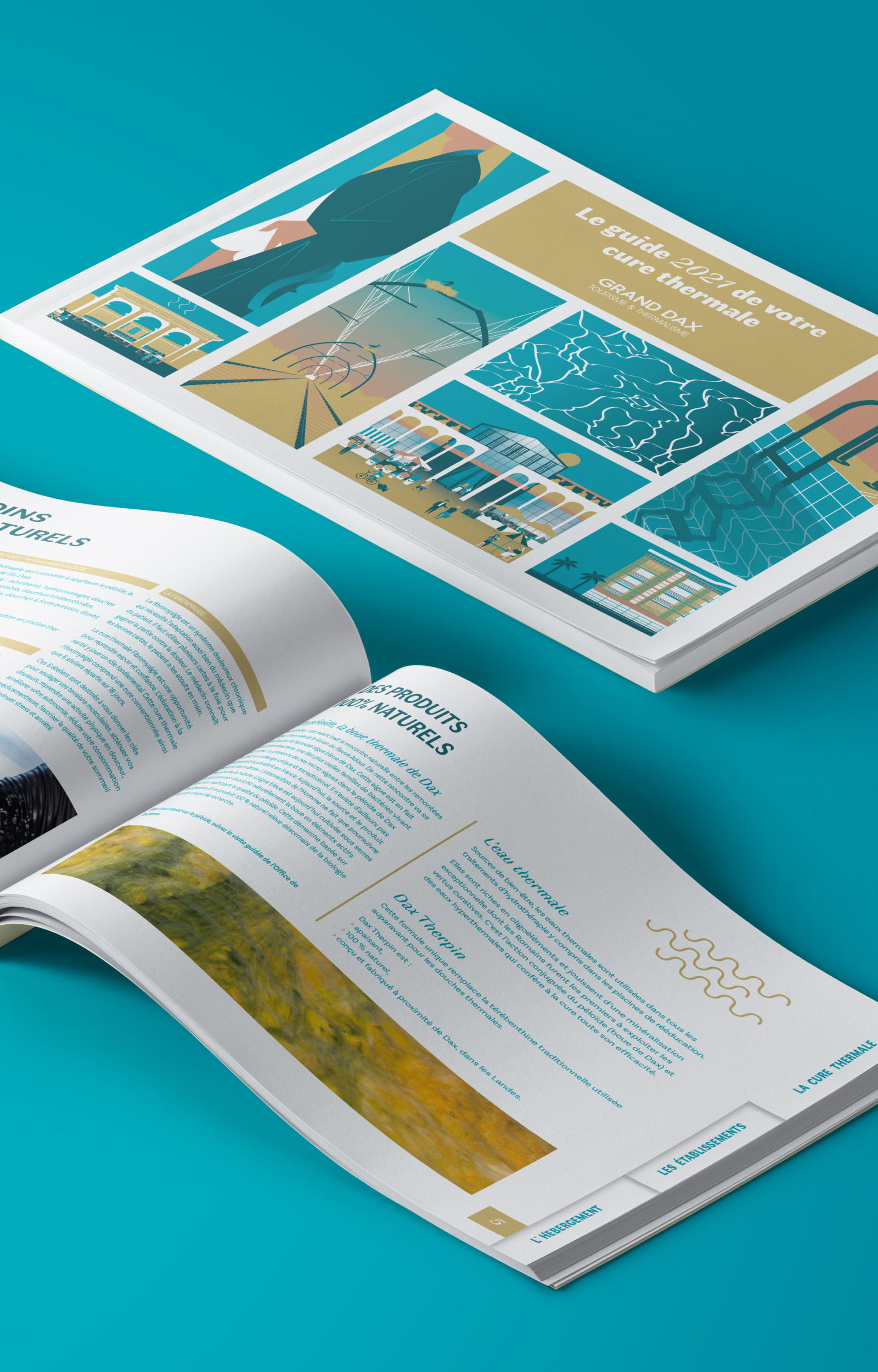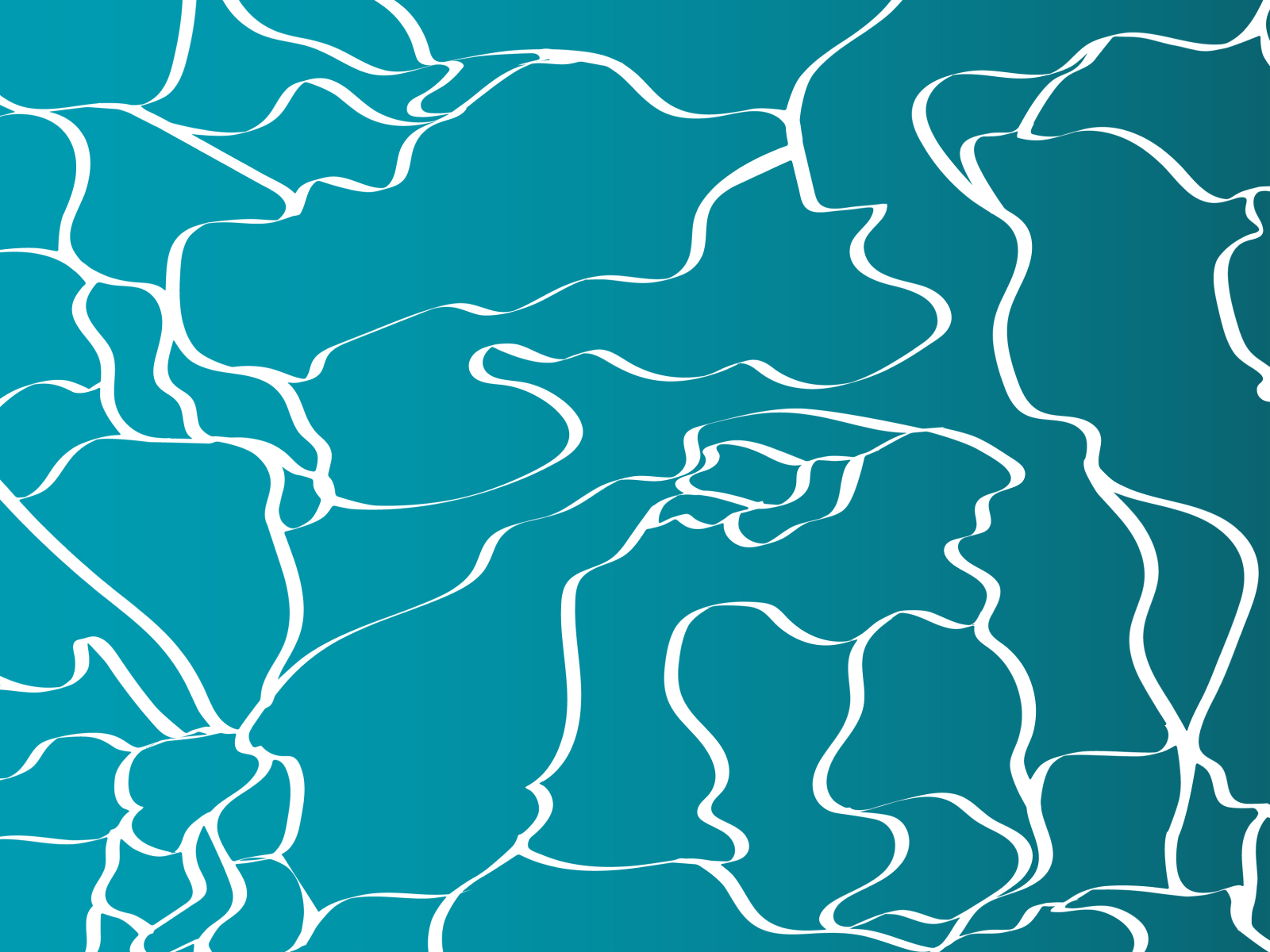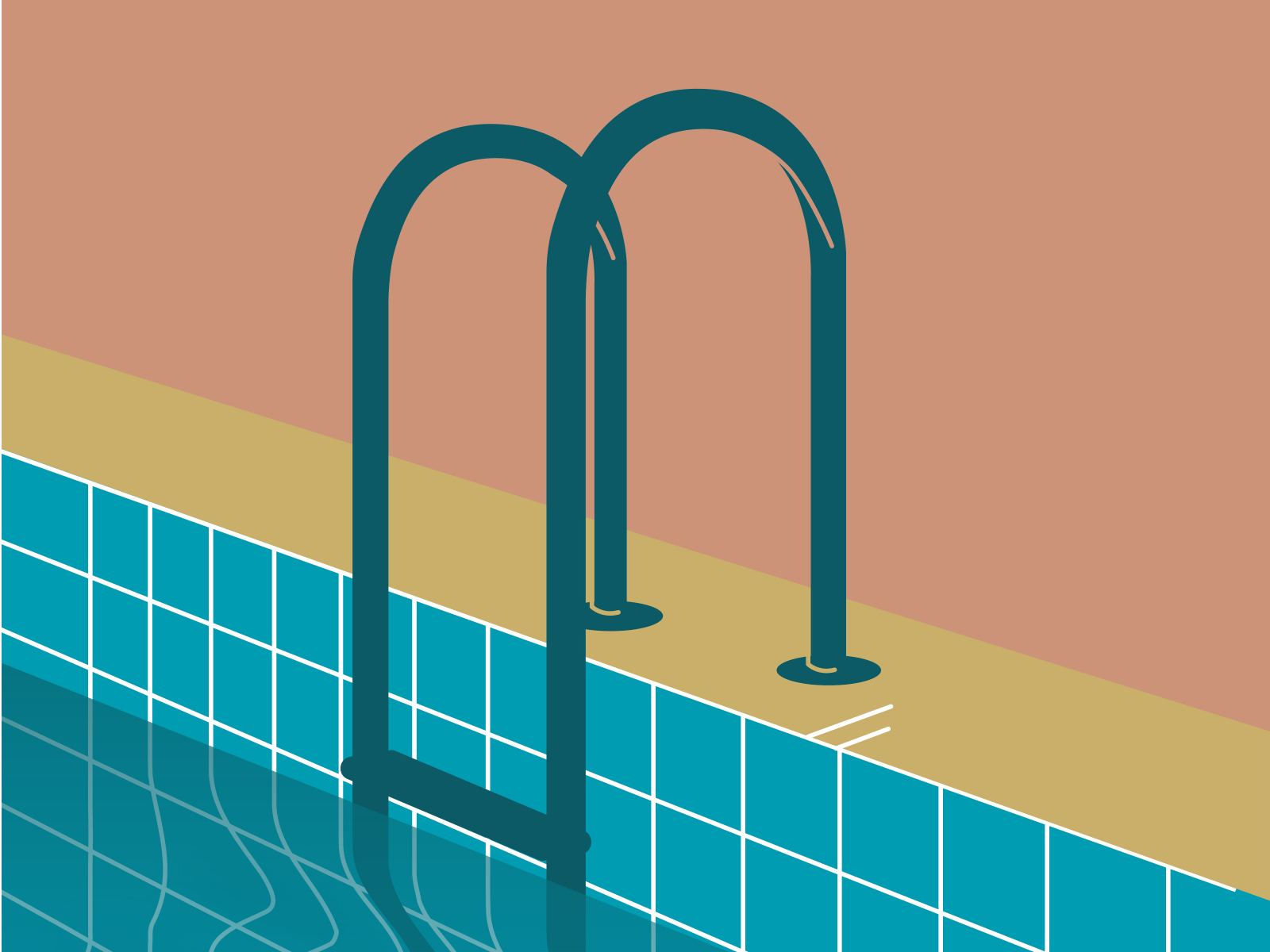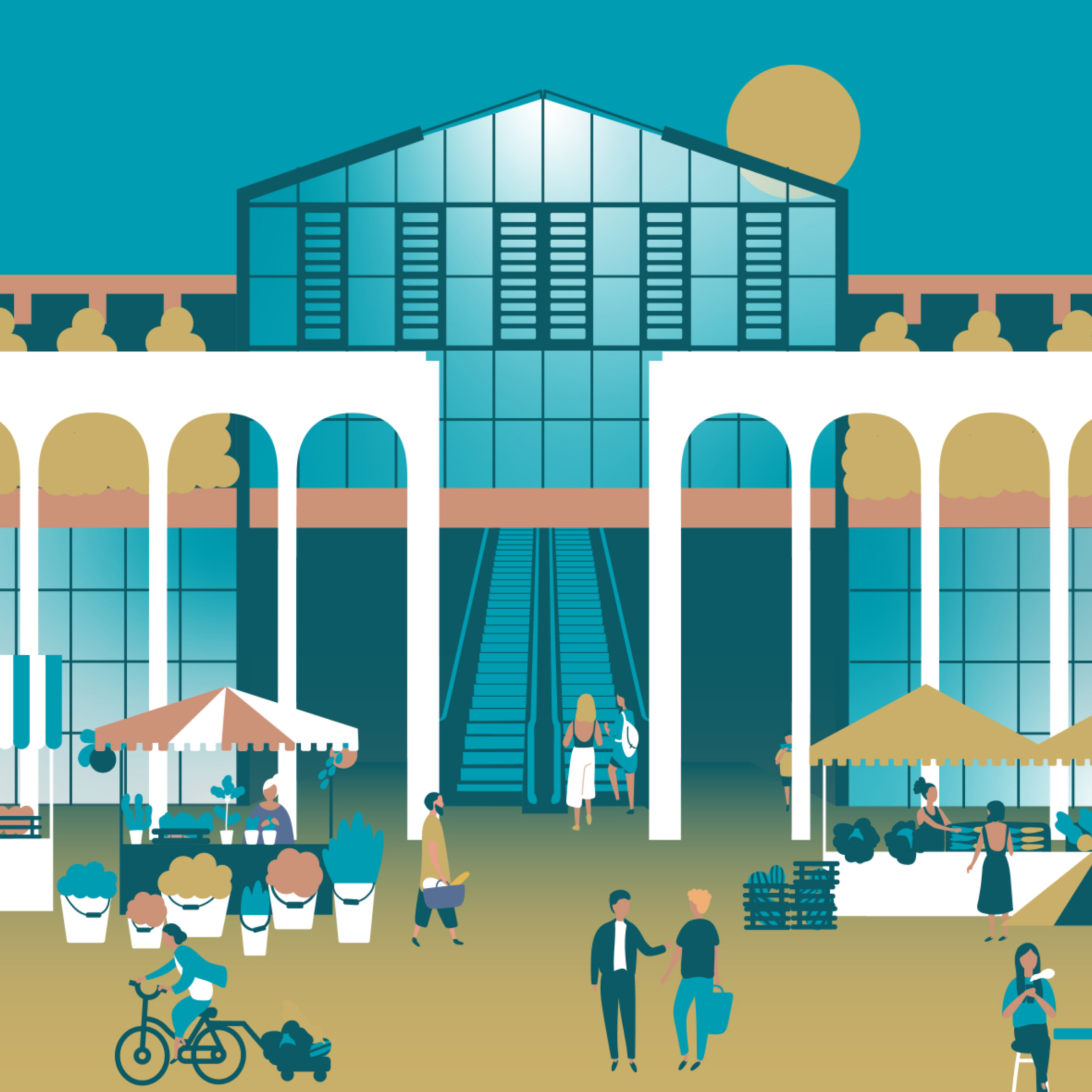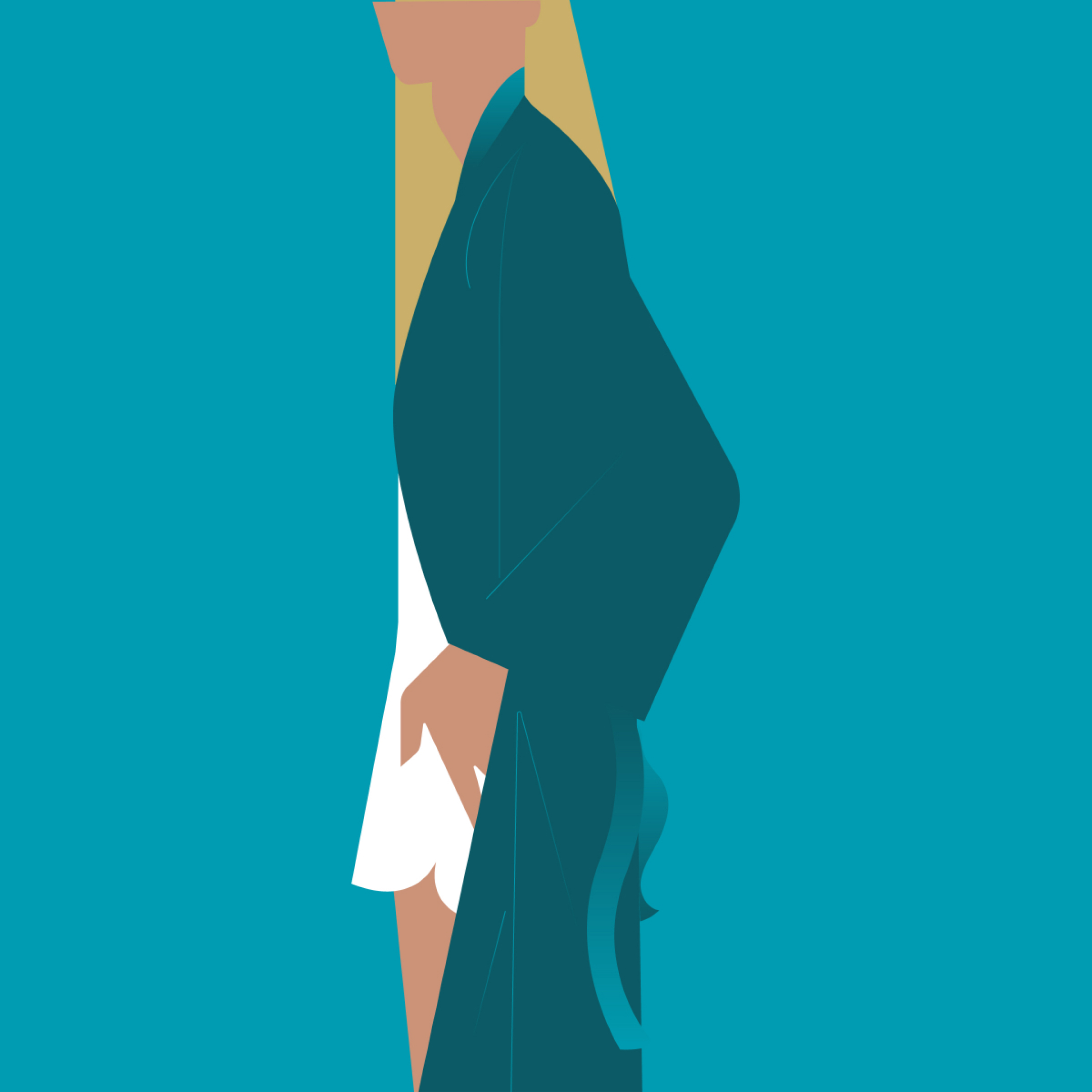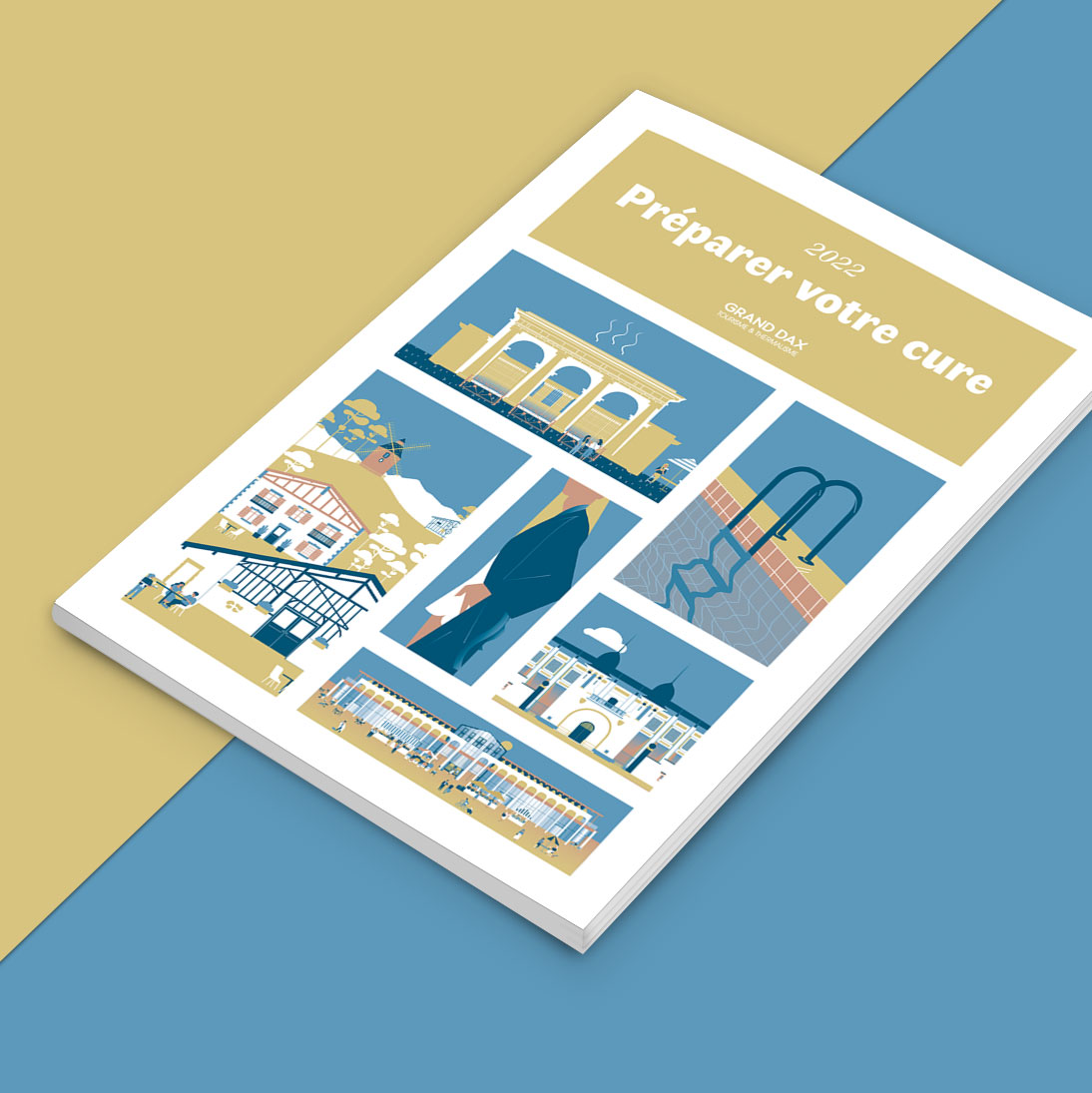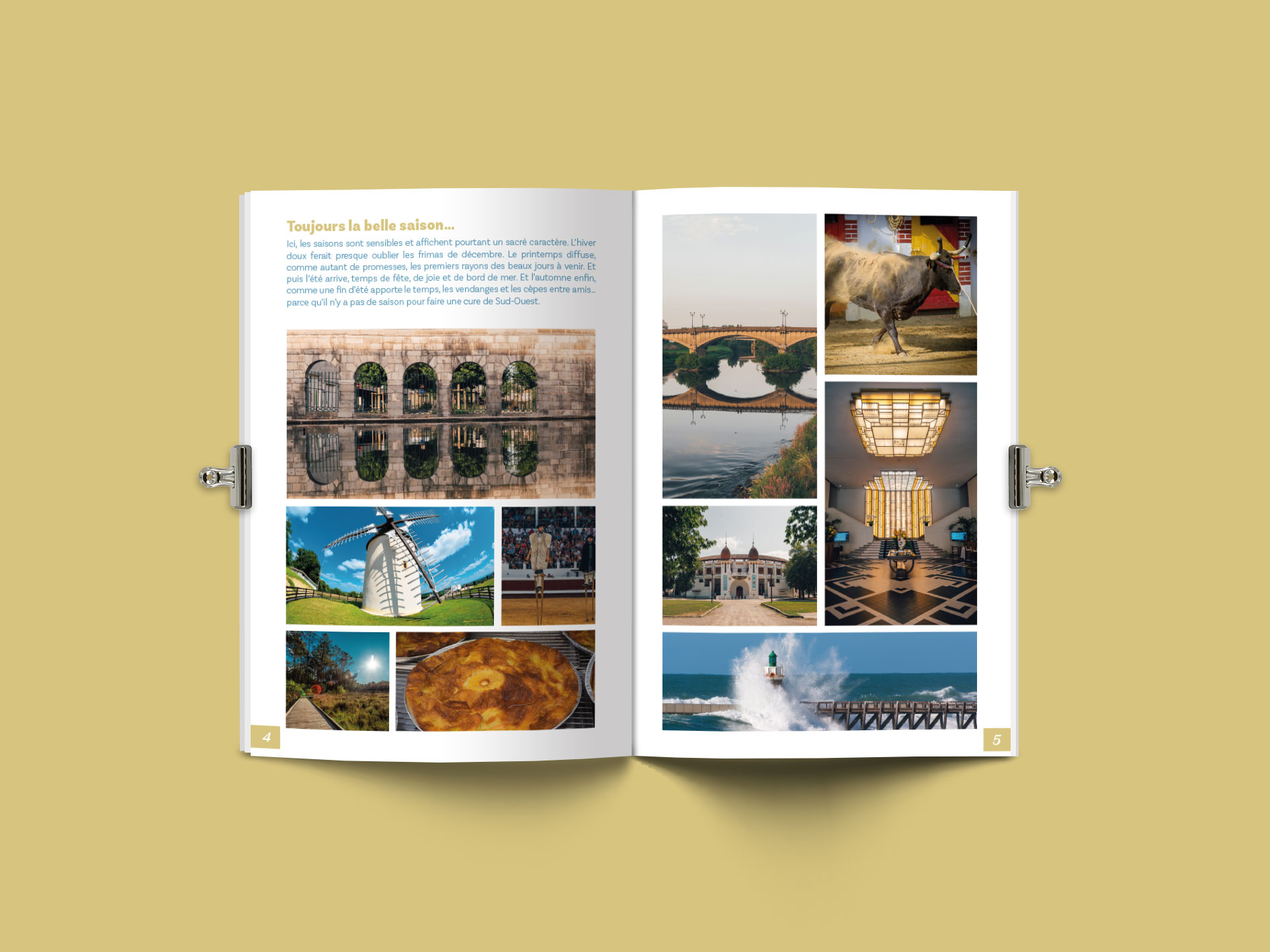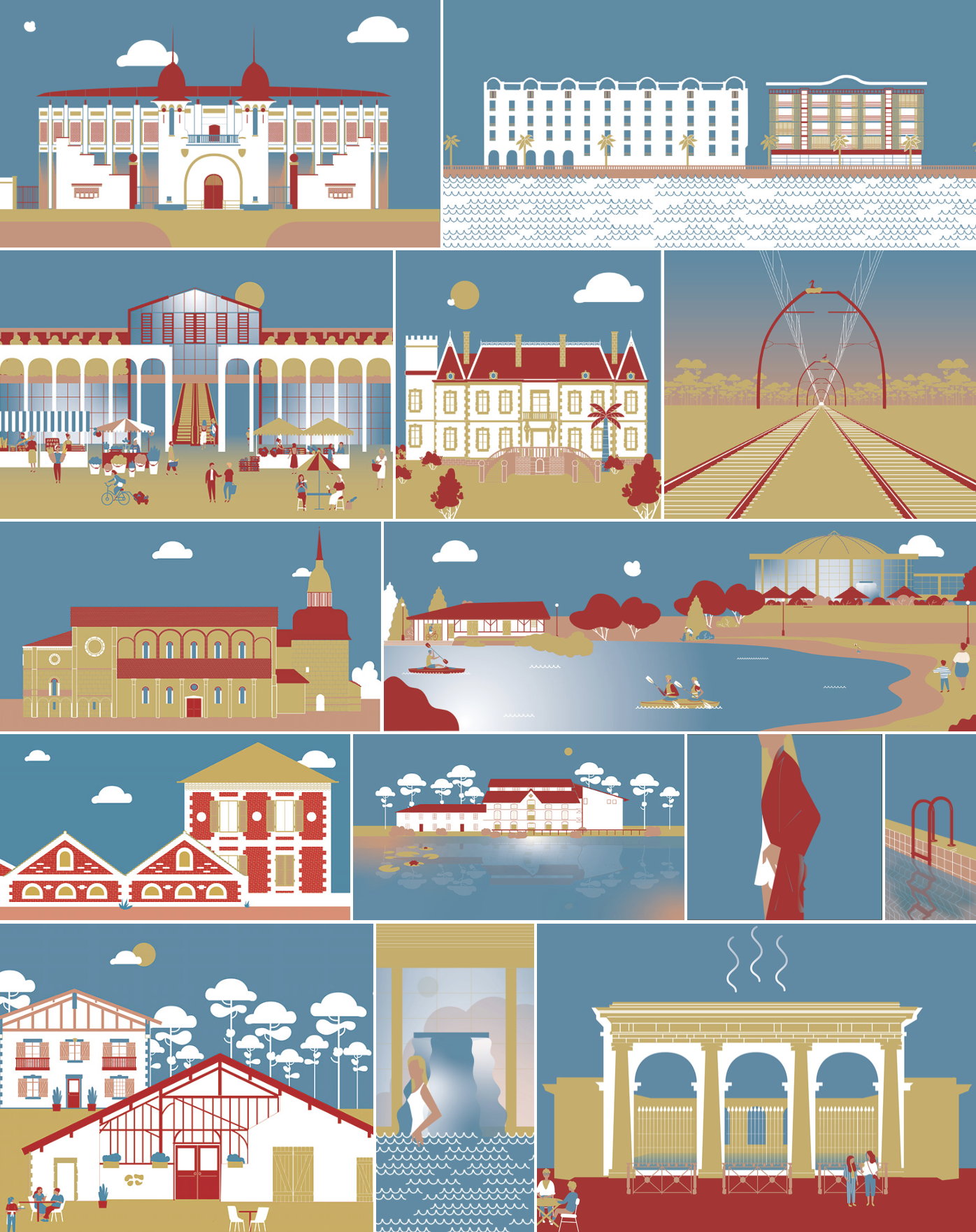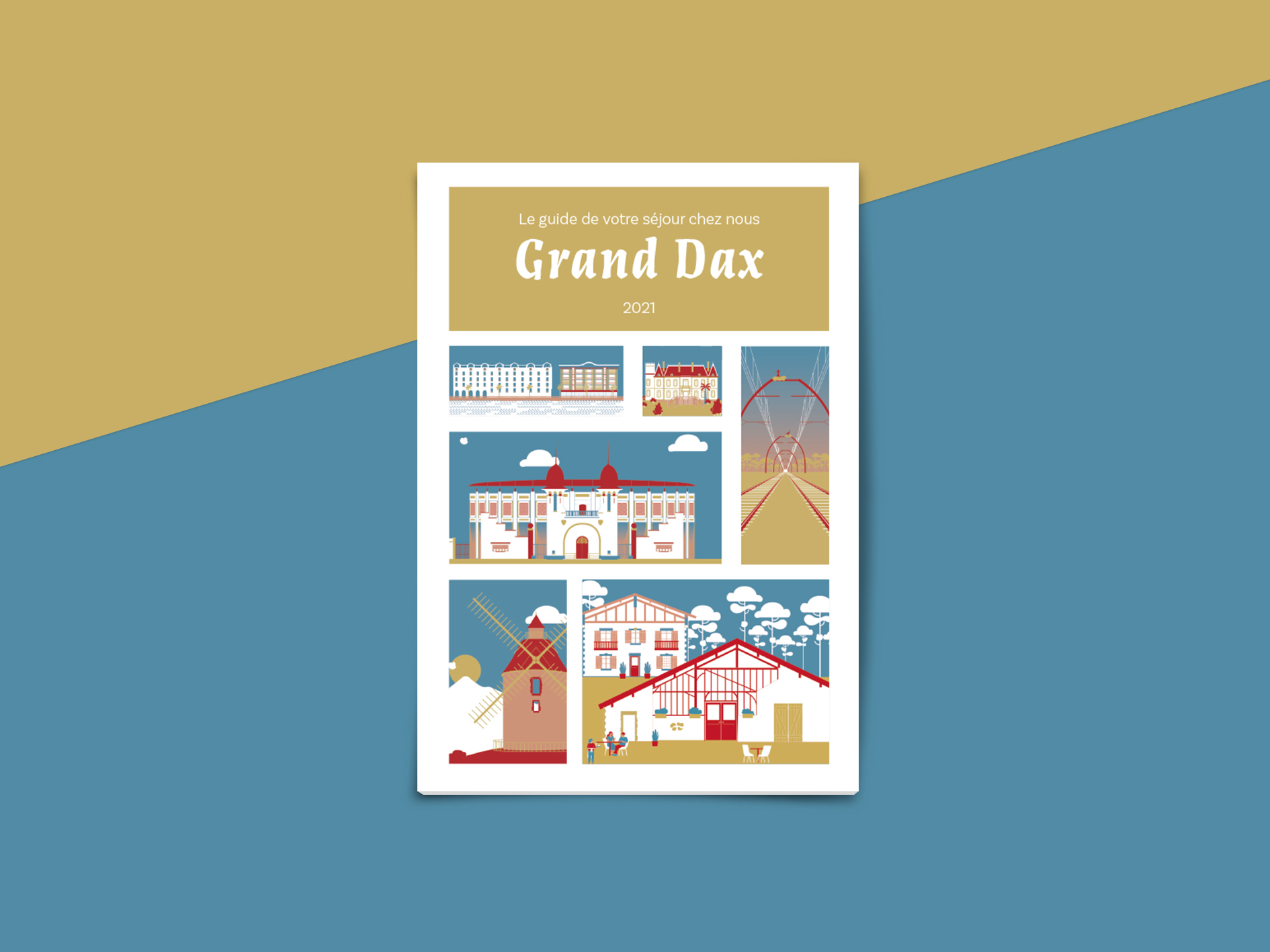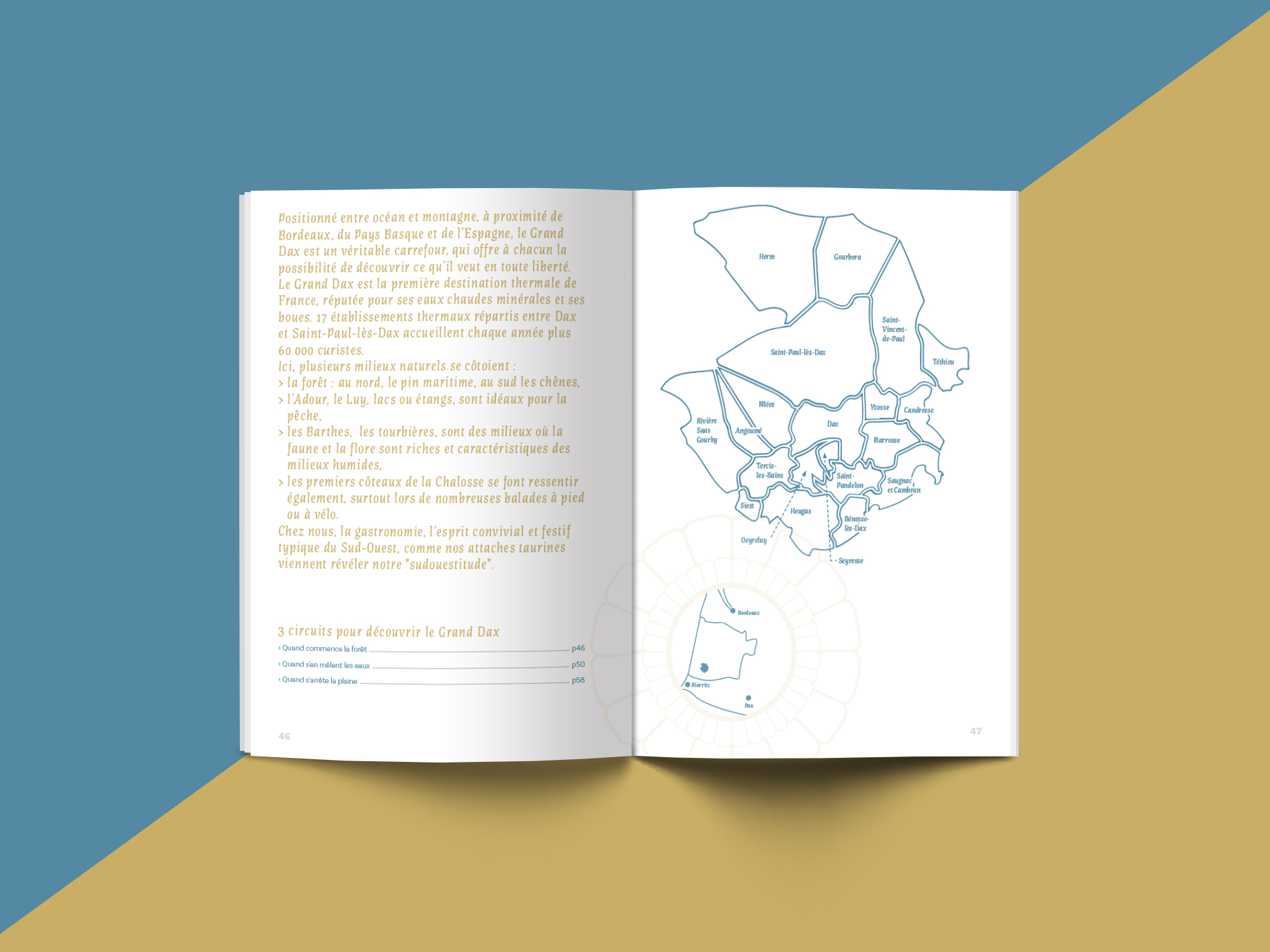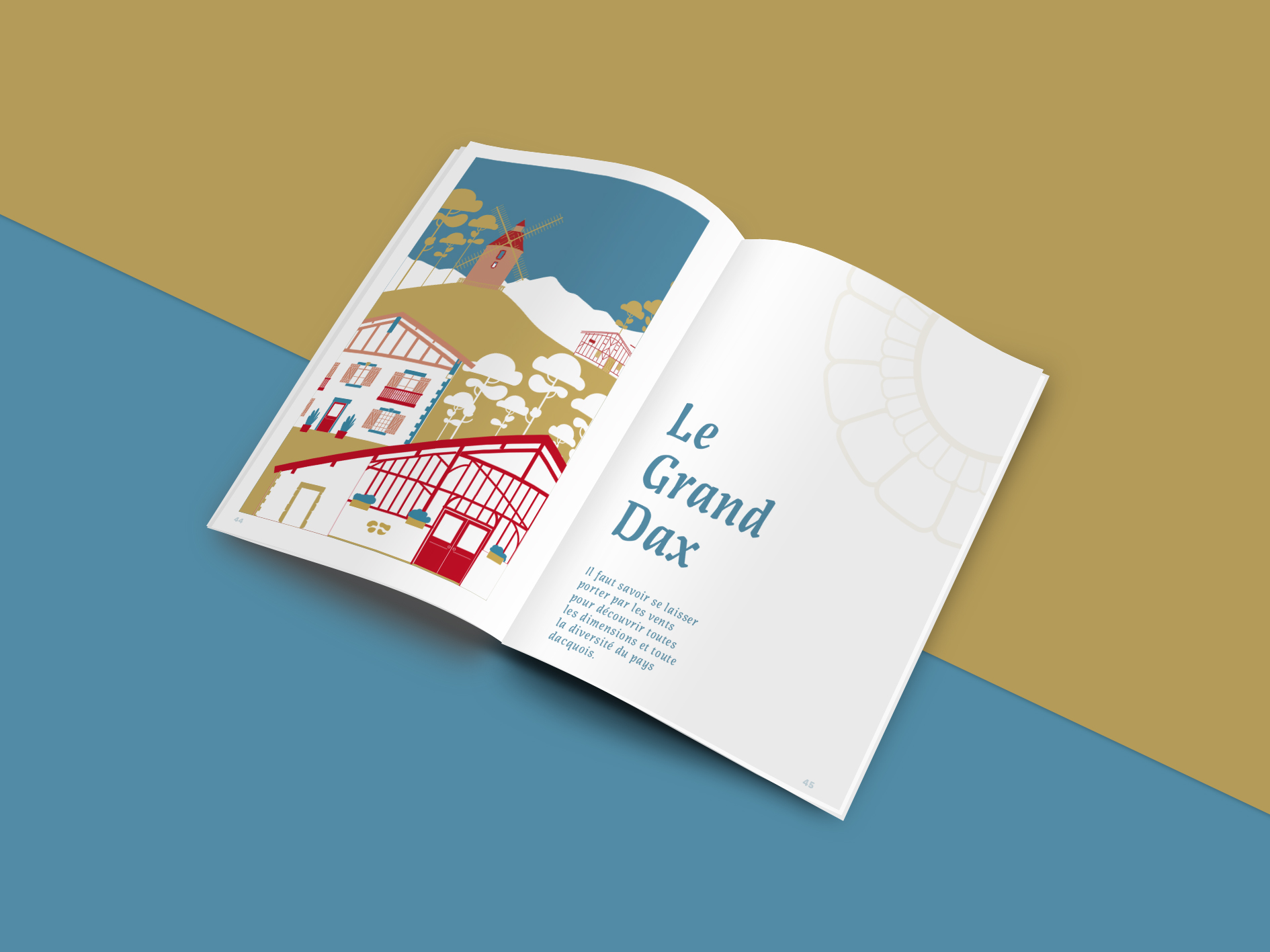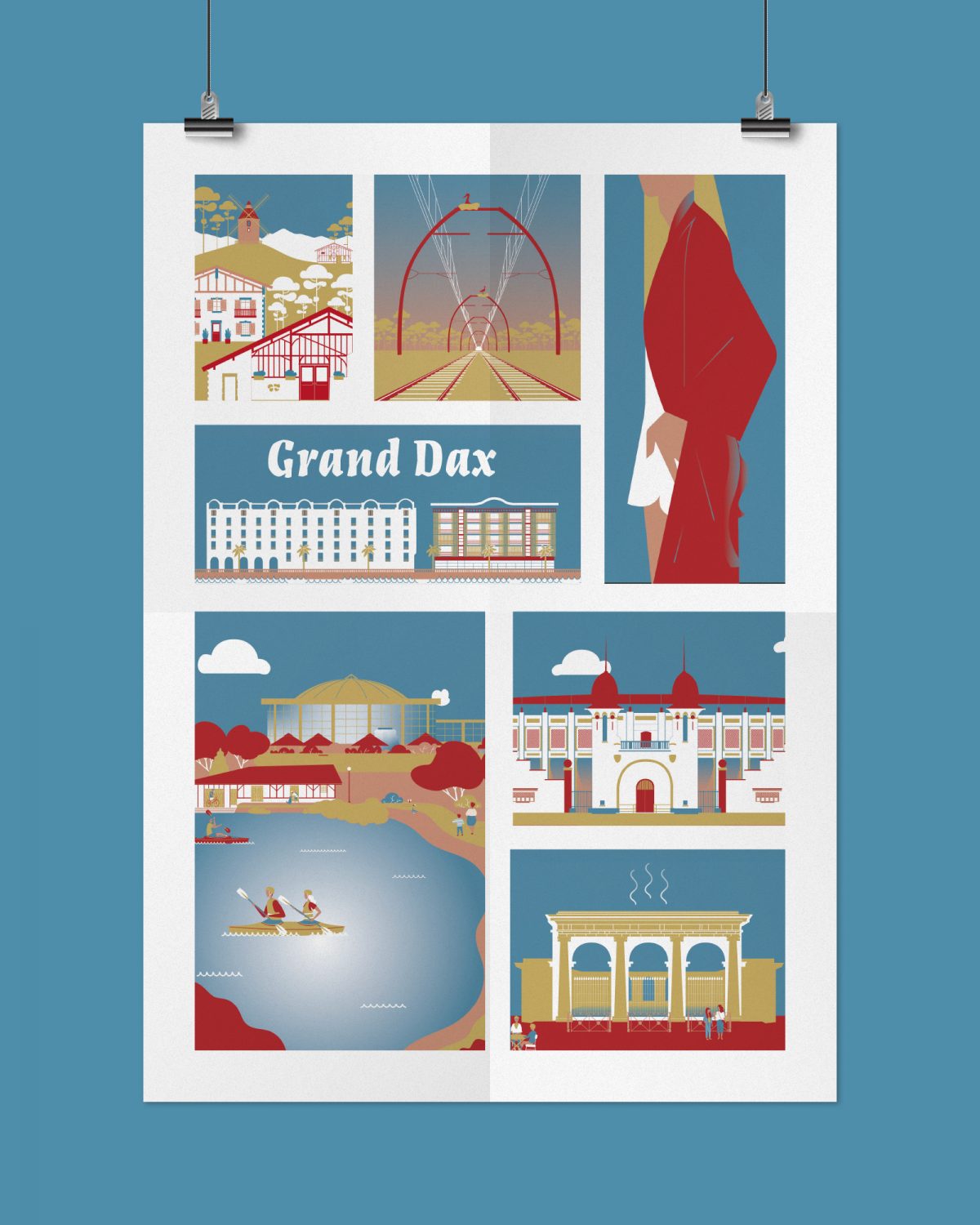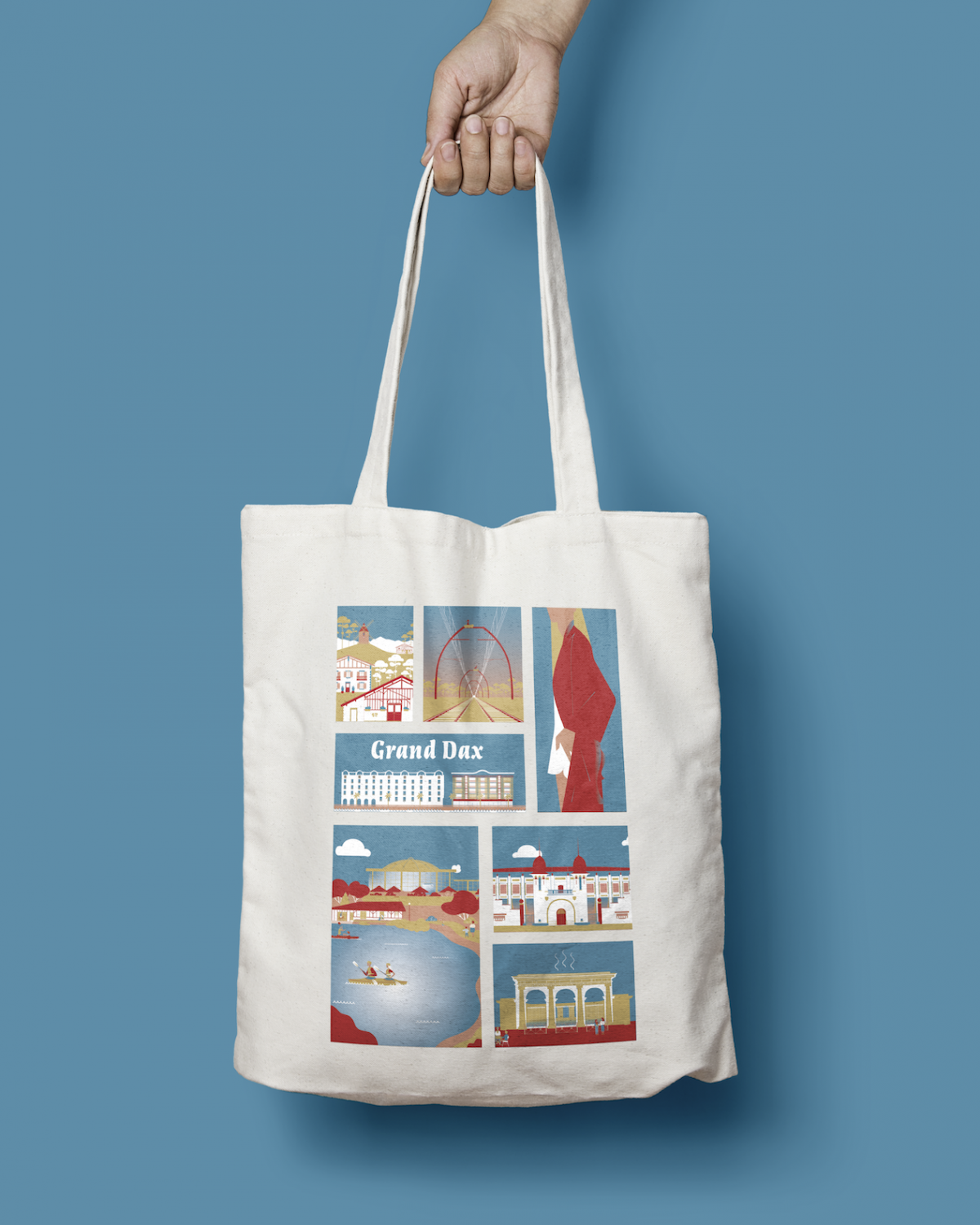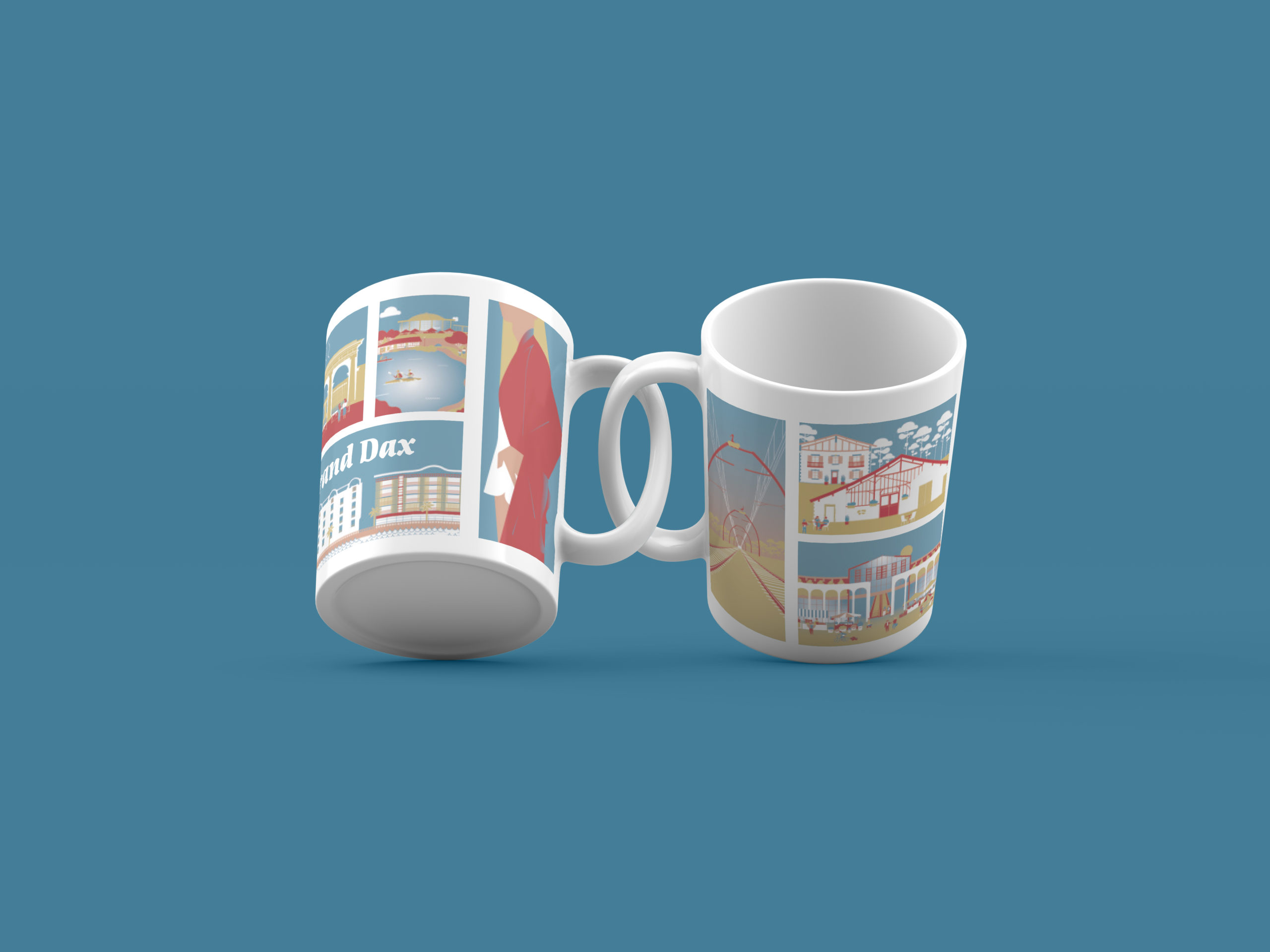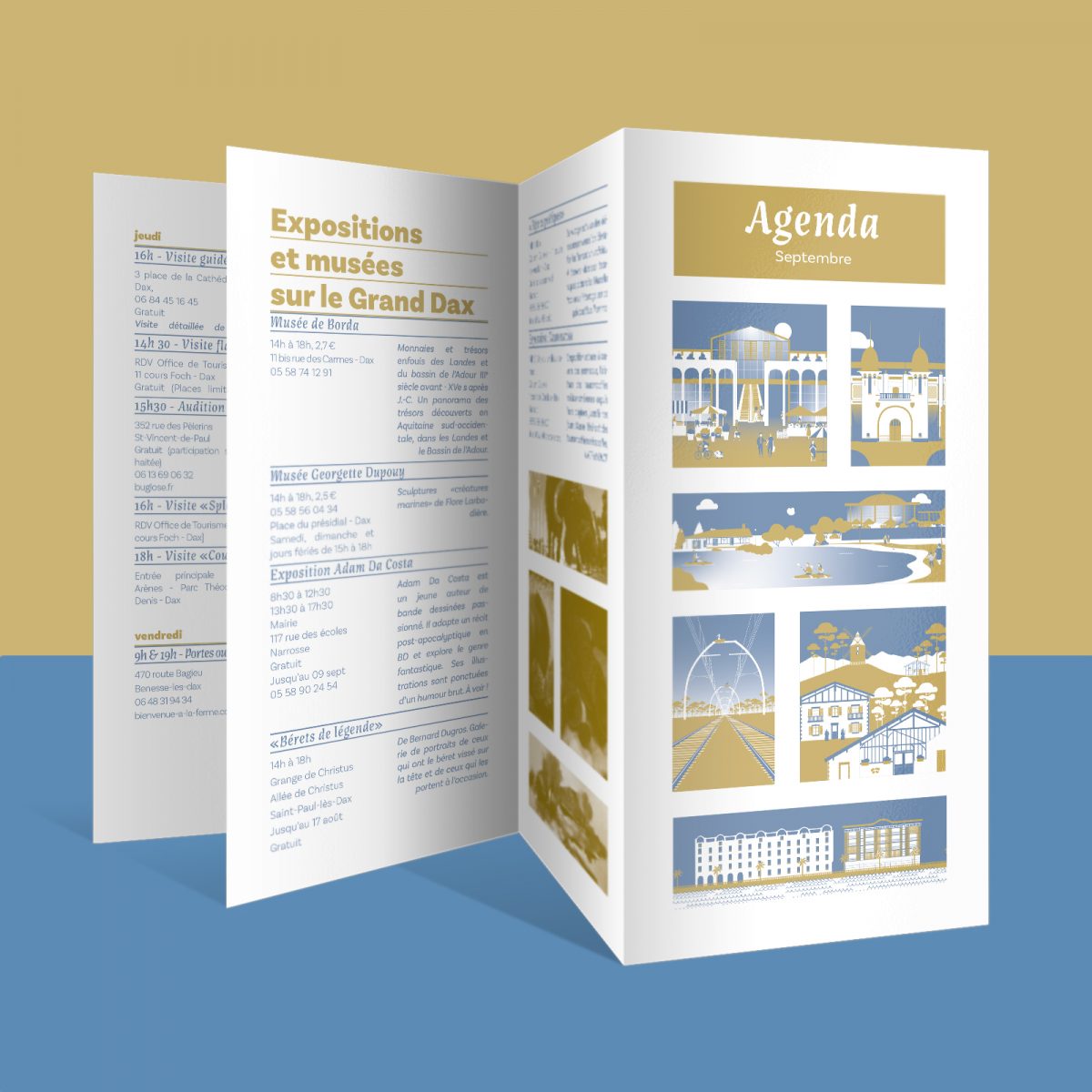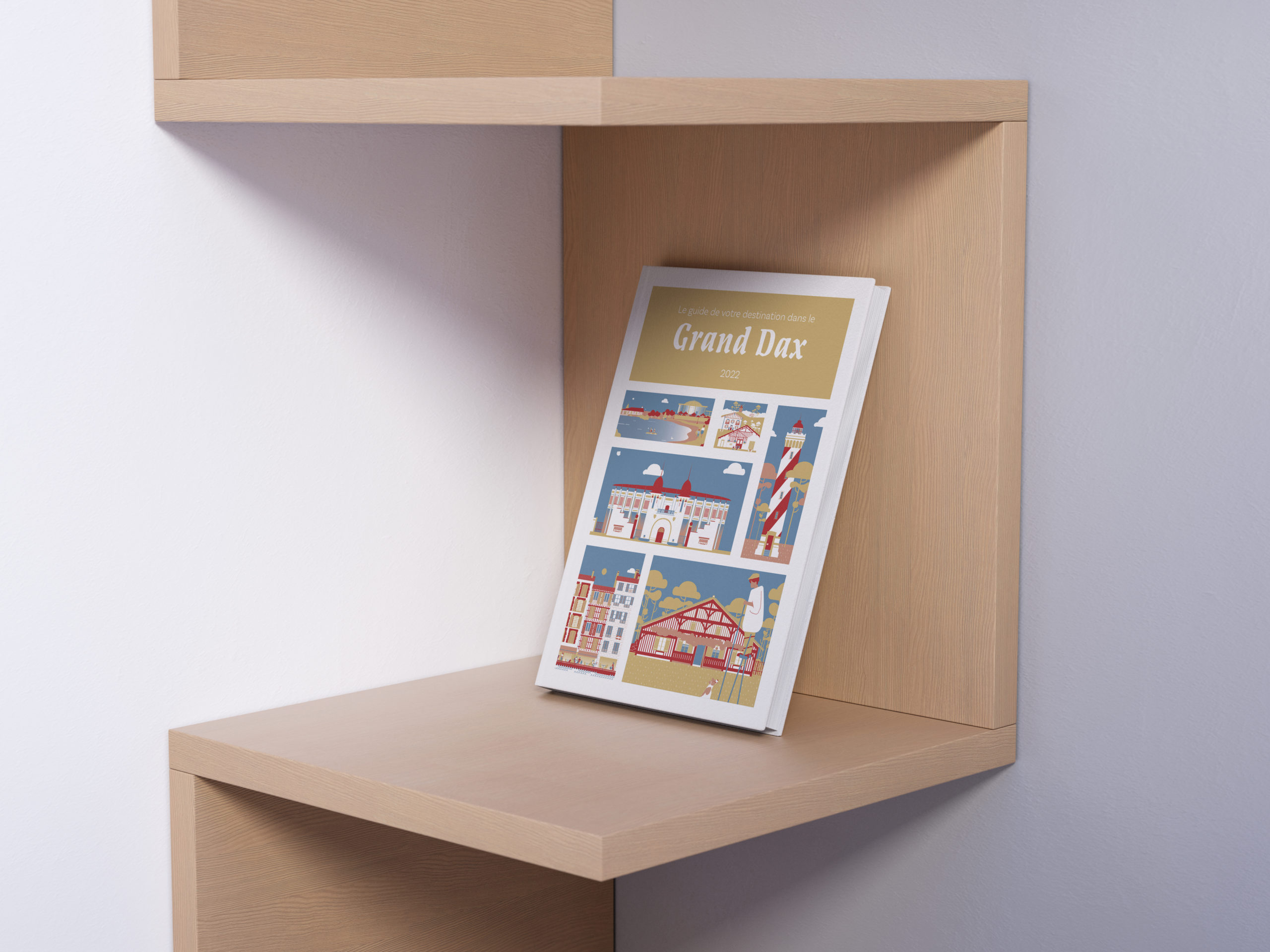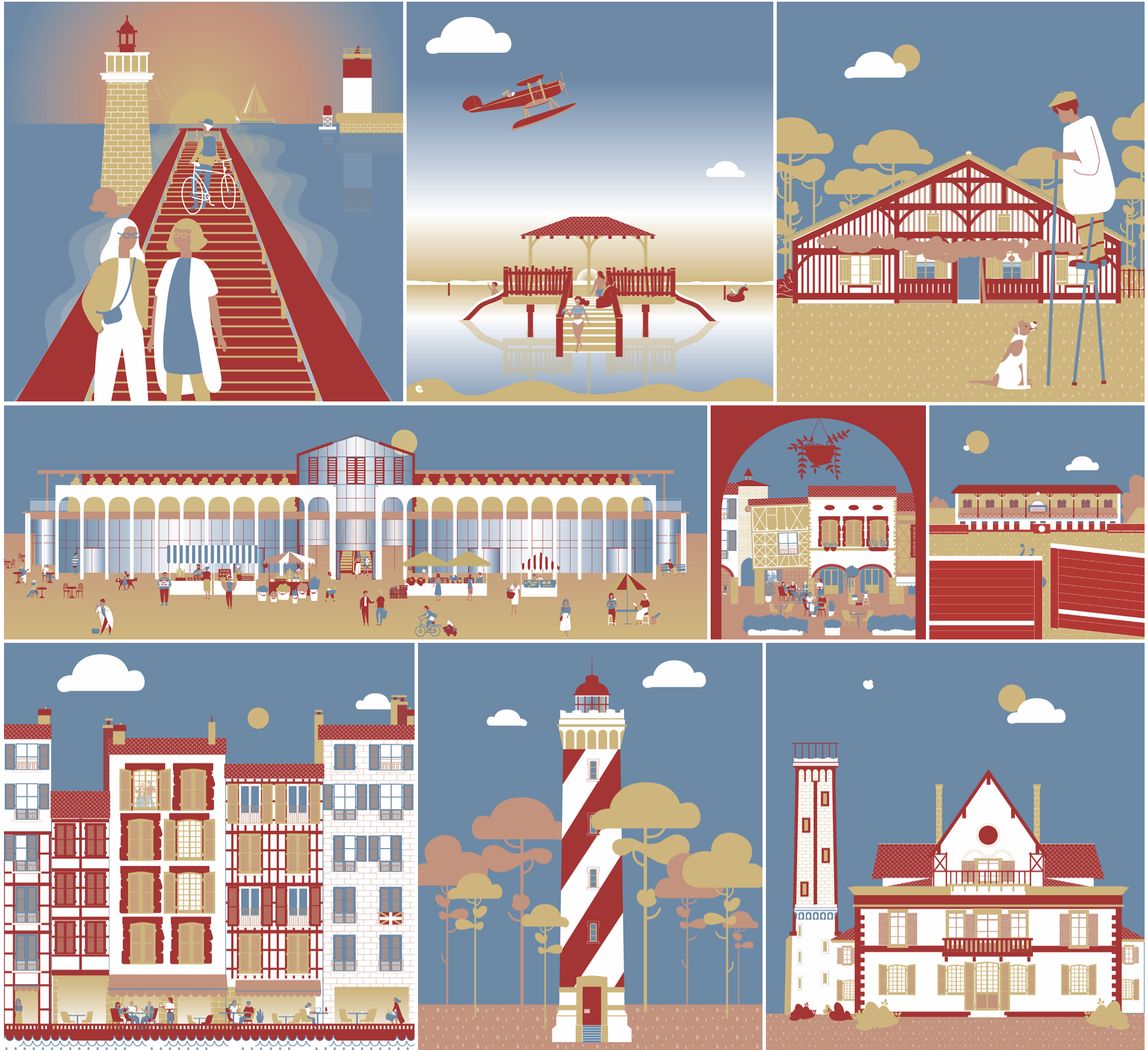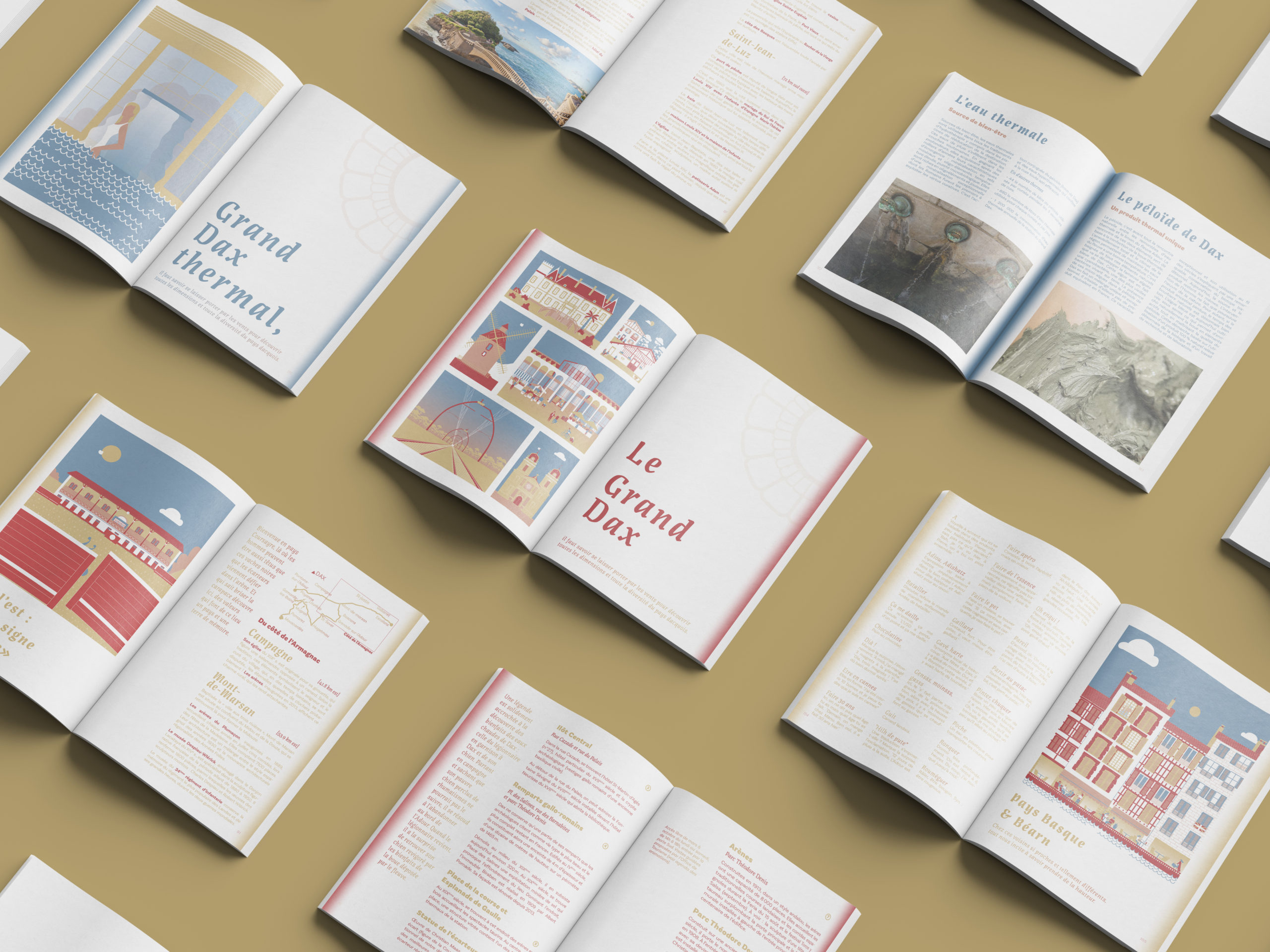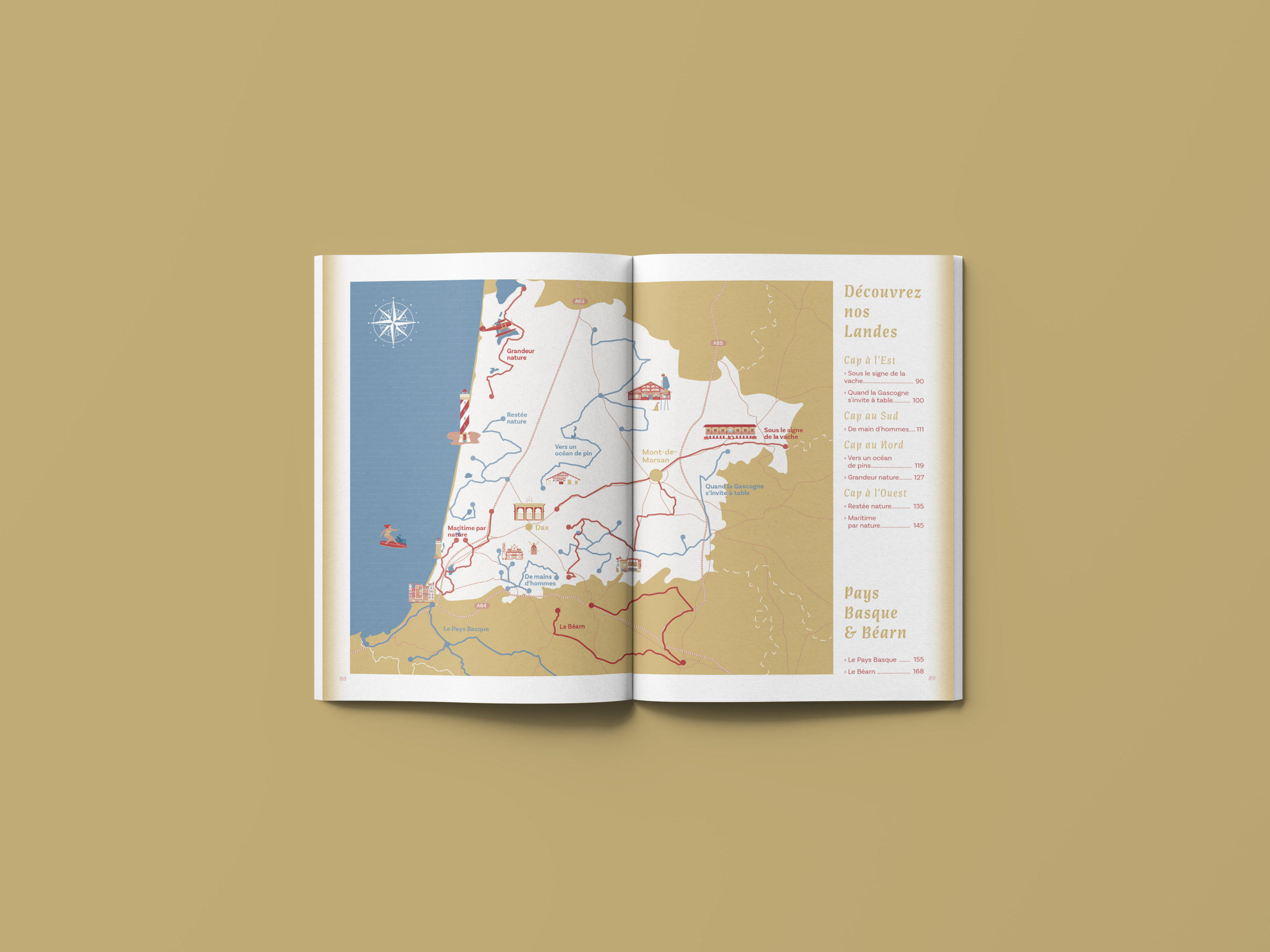 À l'occasion de l'évolution de plusieurs brochure de l'Office de Tourisme et de Thermalisme du Grand Dax, il a semblé évident de régulariser la création à travers une charte graphique s'étendant sur tous les supports possibles. Pour cela, deux nouvelles typographies, une pour le thermalisme et l'autres pour le tourisme. Des palettes de couleurs déterminées, choisies selon les valeurs et héritages du Grand Dax et enfin un lot d'illustrations illustrant le territoire à la manière des bas reliefs Art Déco présents dans l'hôtel prestigieux de Dax.
Cette charte est donc mise à contribution pour chaque nouveau ou évolution d'un support.
Édition, illustration, branding.
On the occasion of the development of several brochures from the Grand Dax Tourist and Cures, it seems obvious to regularize the creation through a graphic charter covering all possible media. For this, two new typographies, one for cures and the other for tourism. Determined color palettes, chosen according to the values and heritages of Grand Dax and finally a set of illustrations illustrating the territory in the manner of the Art Deco bas-reliefs present in the prestigious hotel of Dax. This charter is therefore used for each new or evolution of a support.
Publishing, illustration, branding.