Guide thermal 2018, ou comment revoir complètement l'édition, en passant d'un format à trois afin de mieux guider la cible.
Or how to completely review the edition, going from one format to three in order to better guide the target.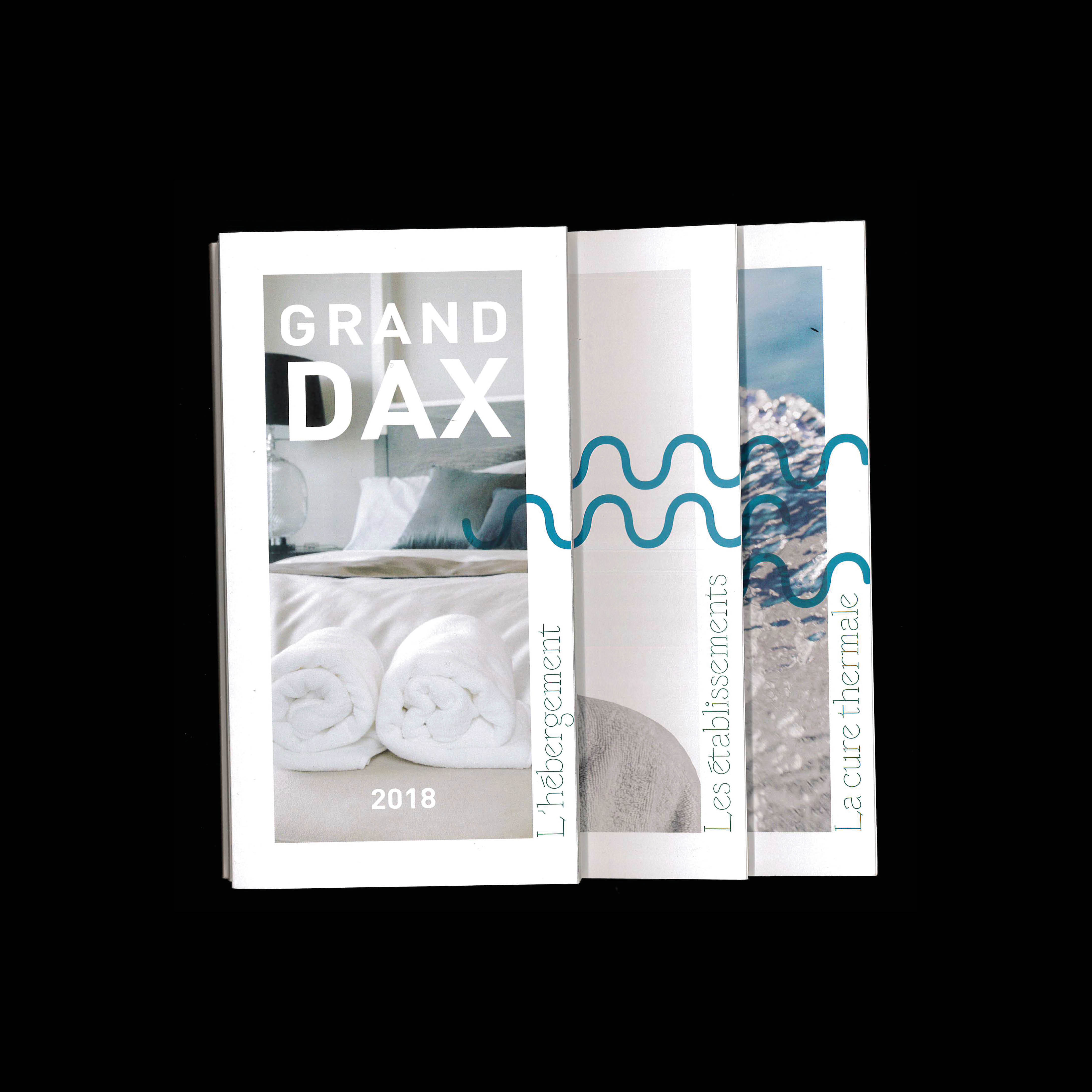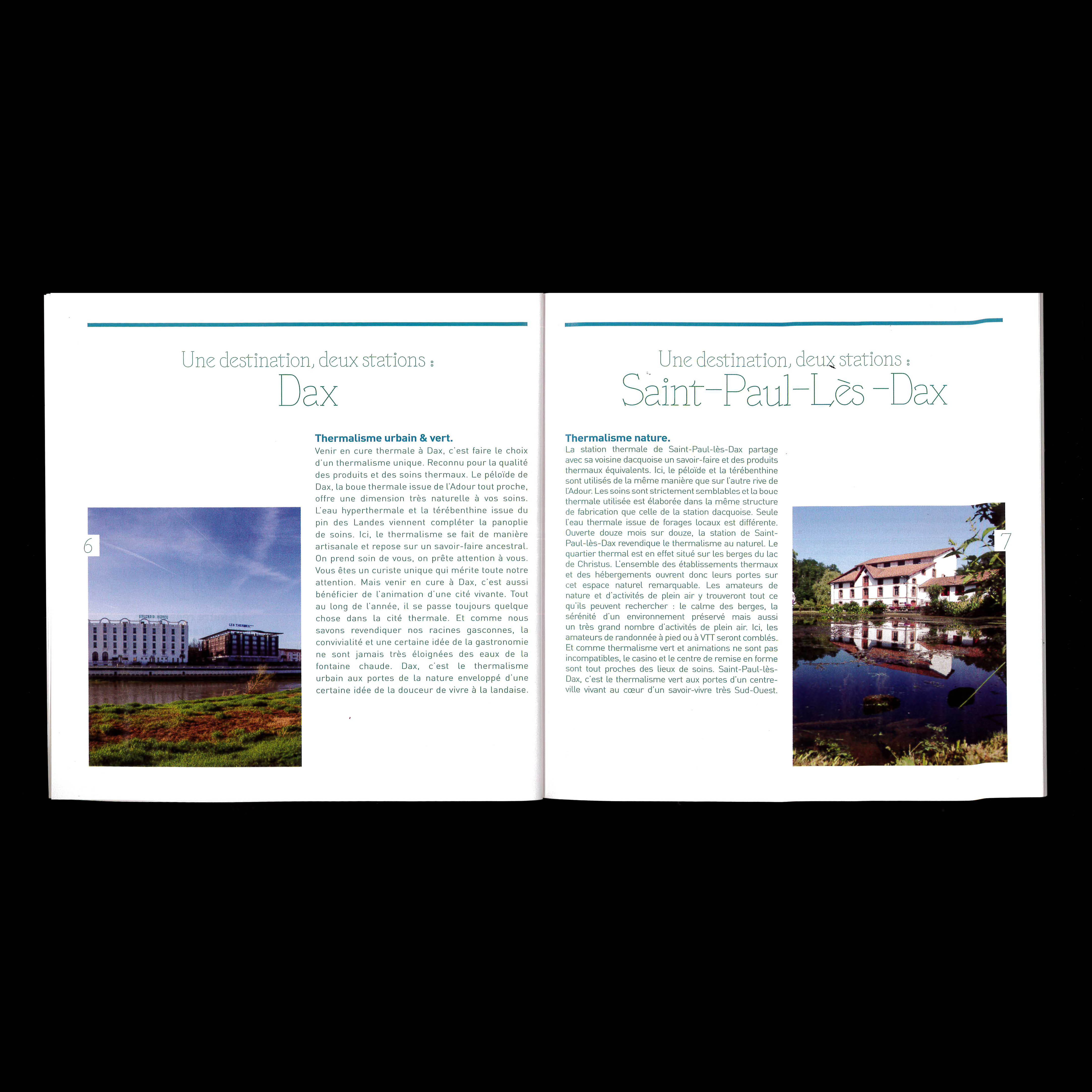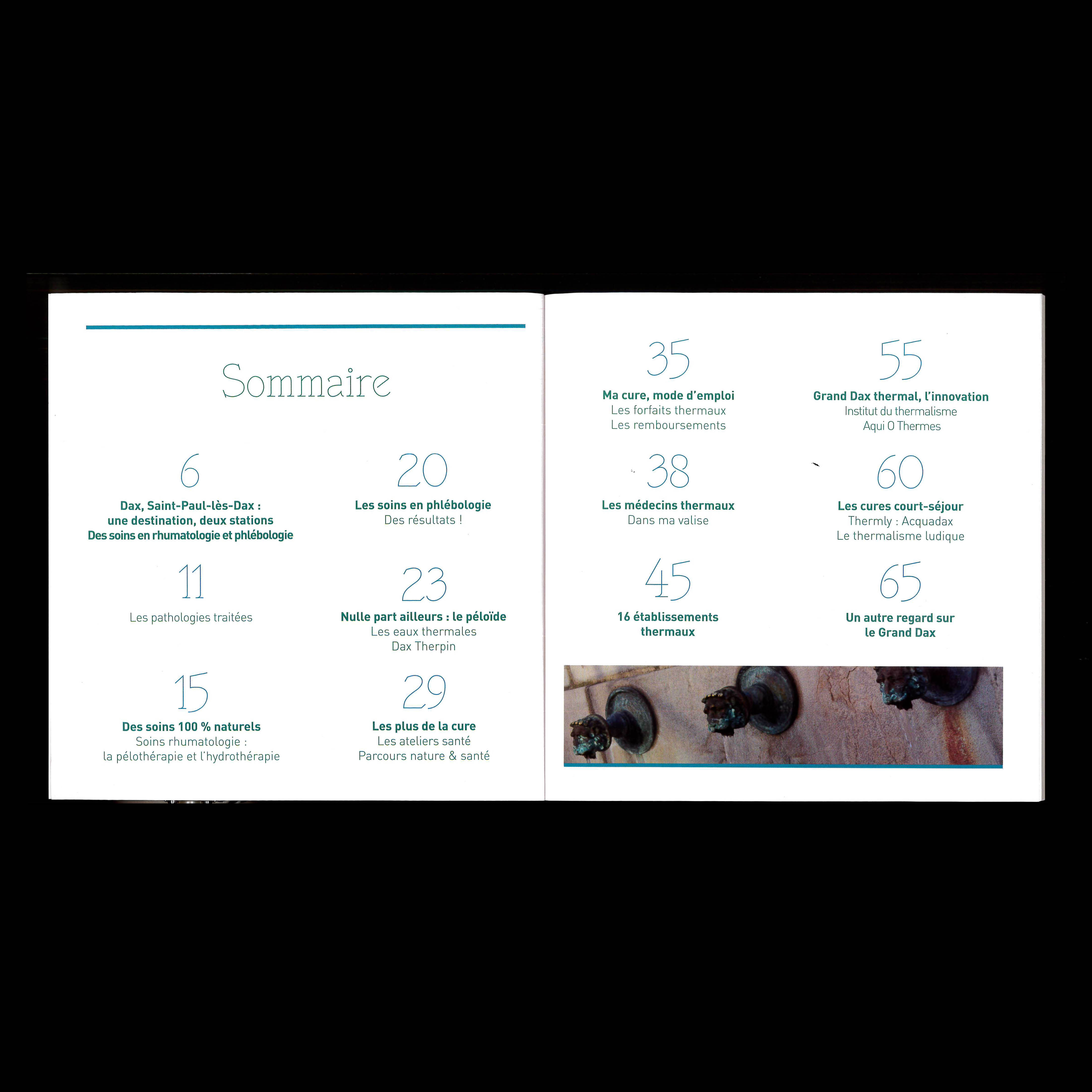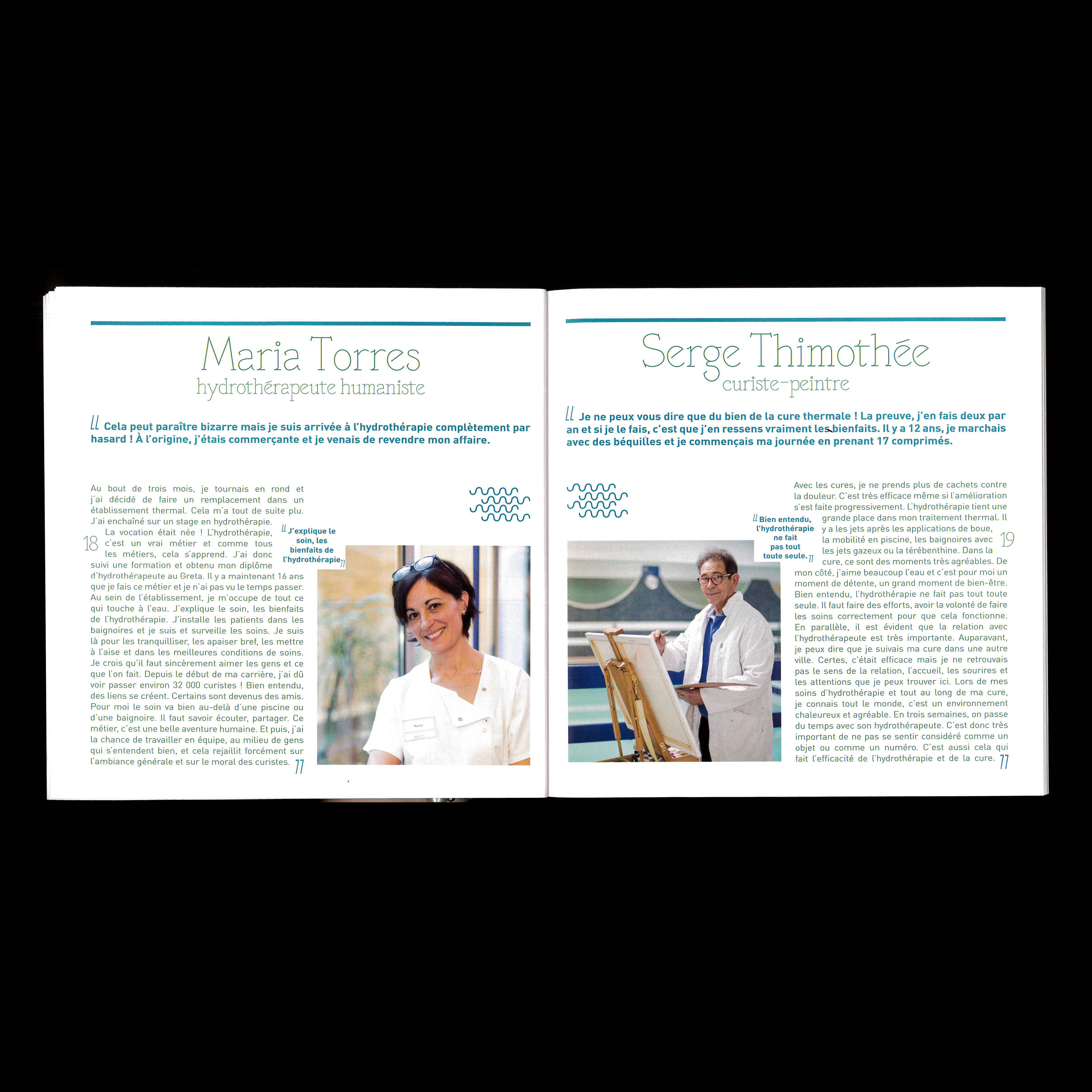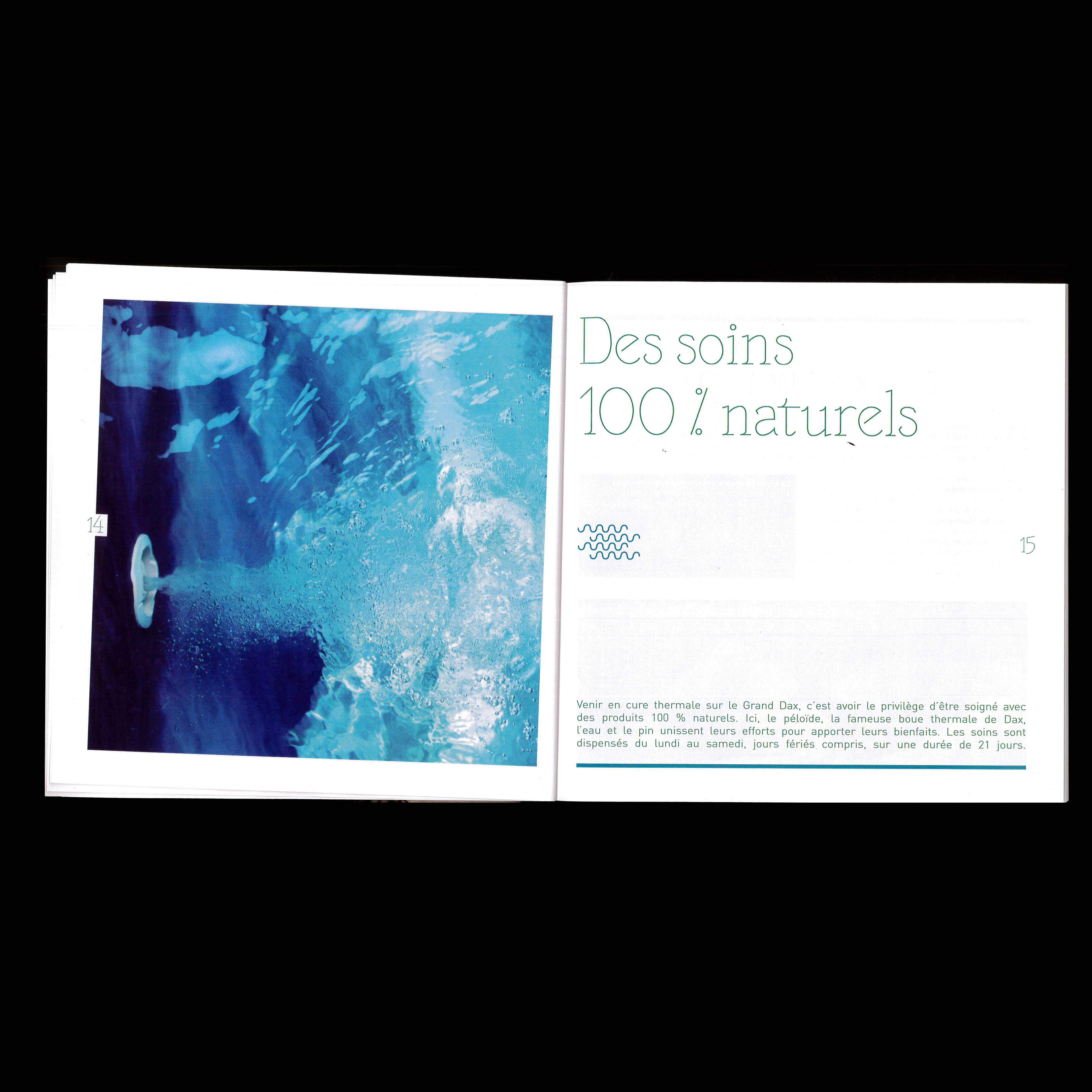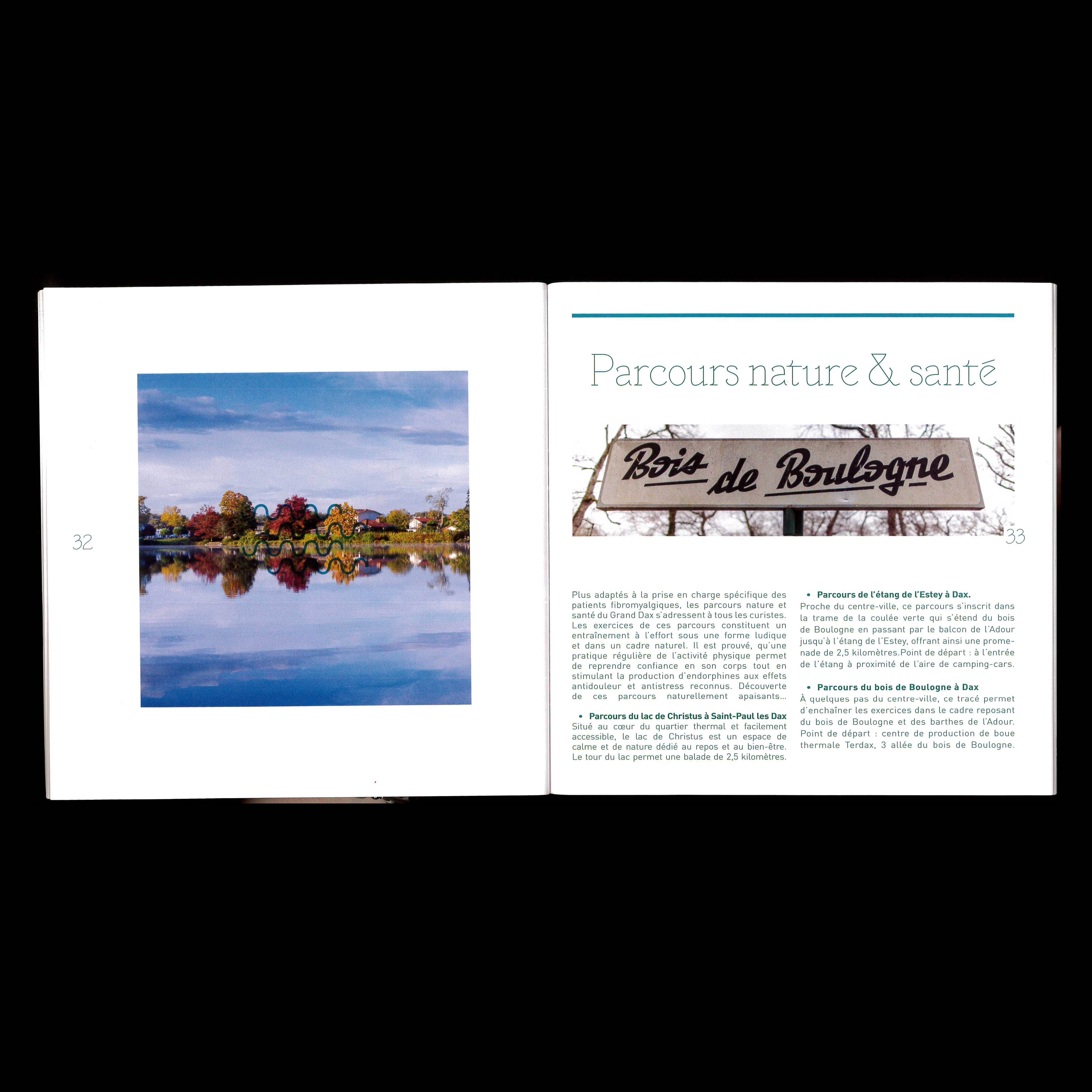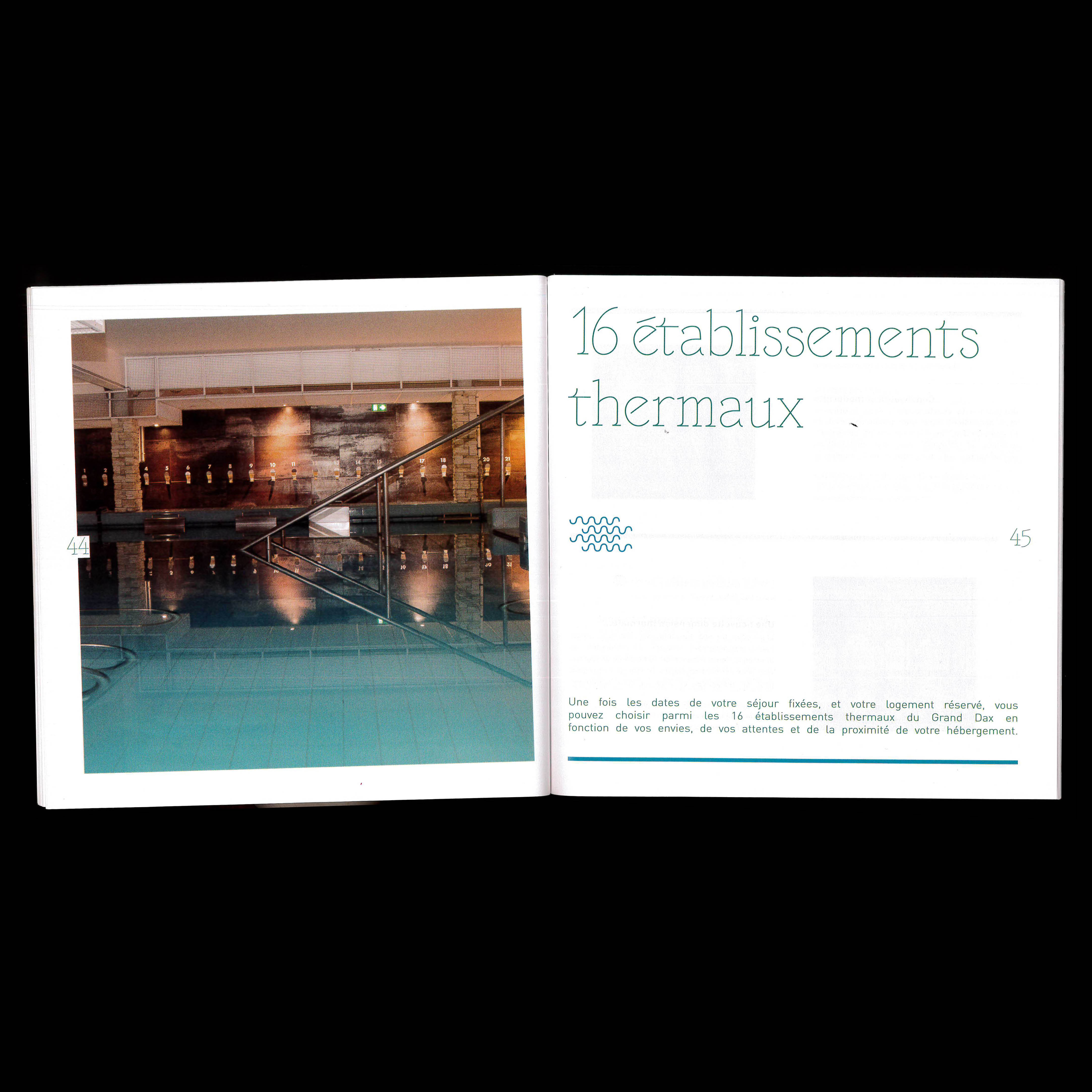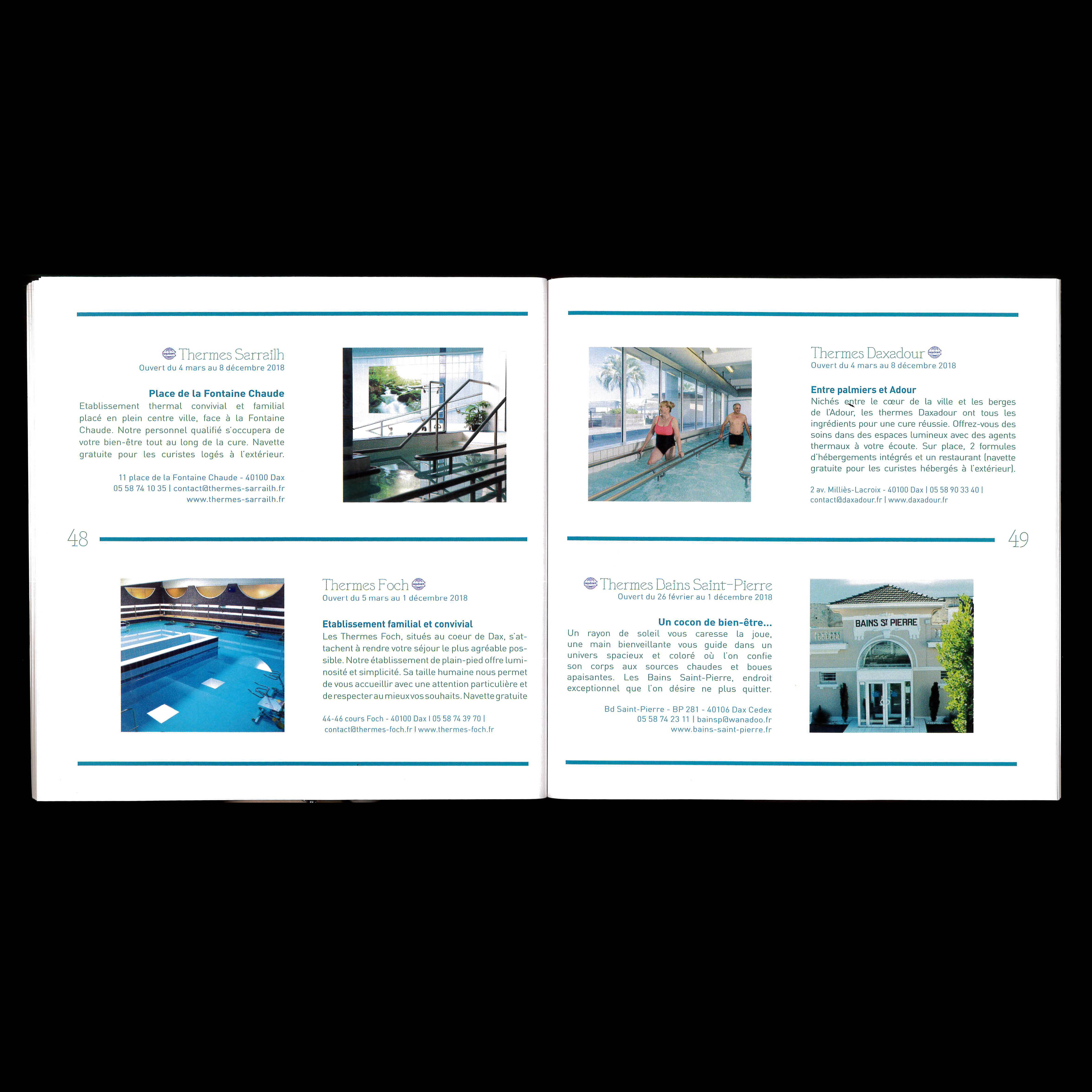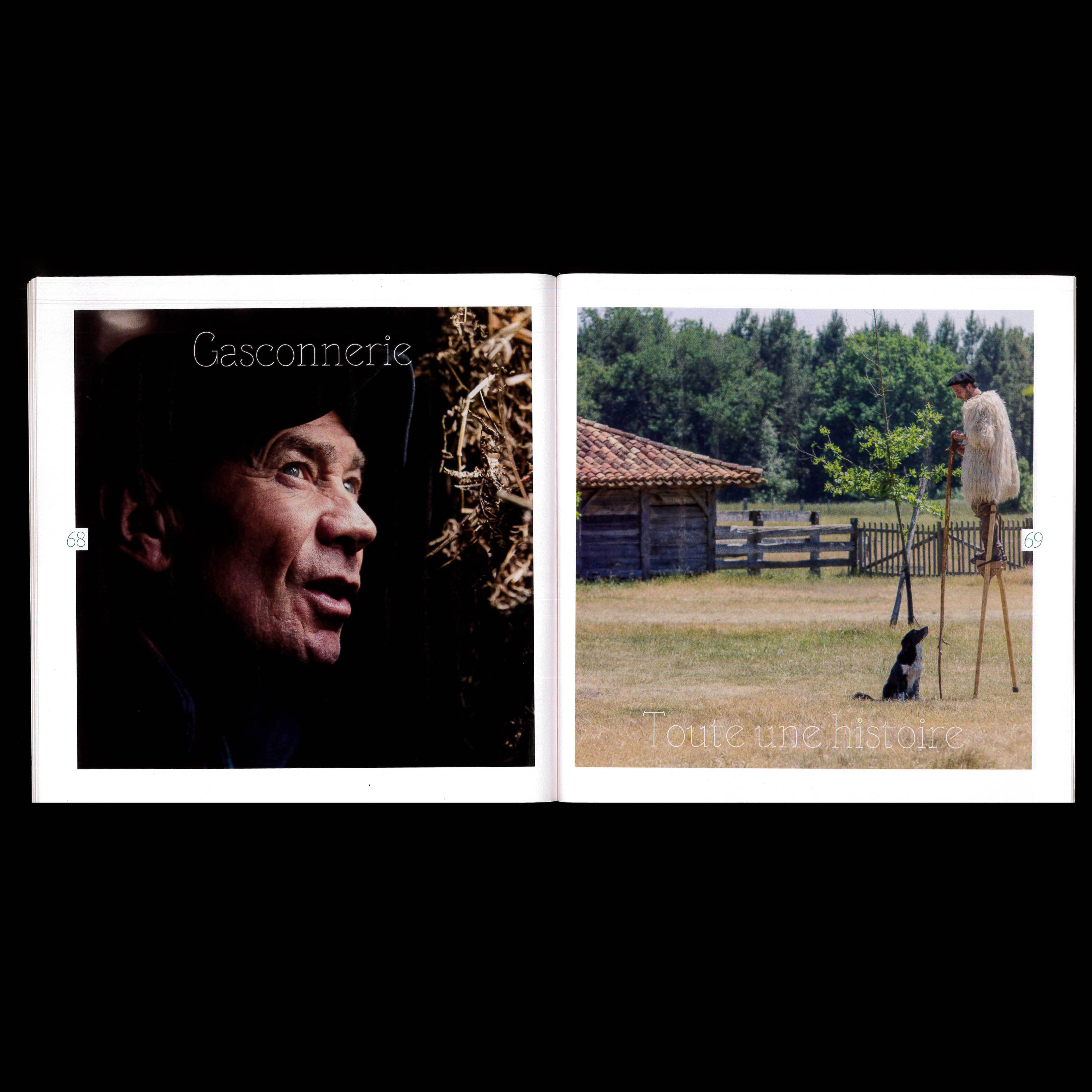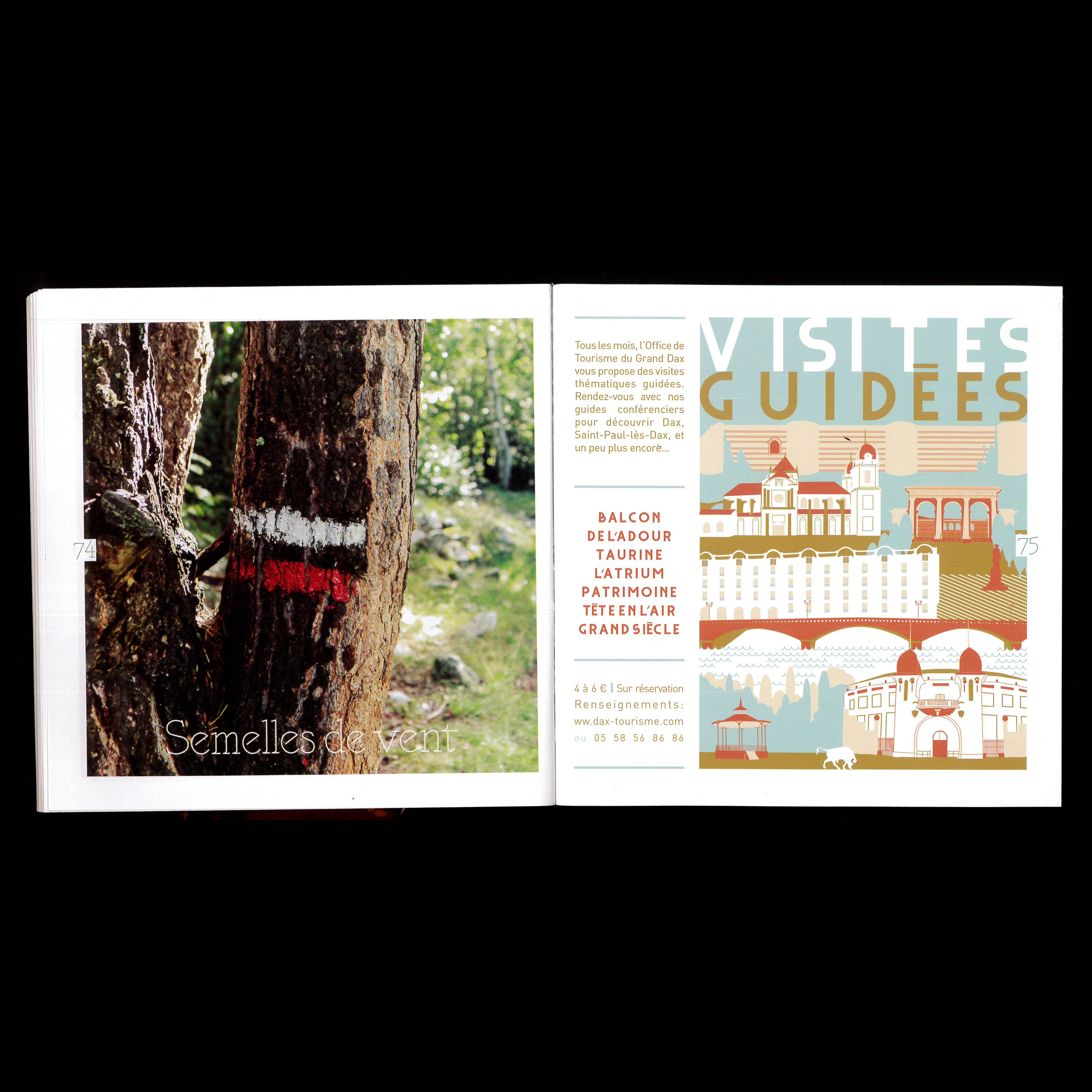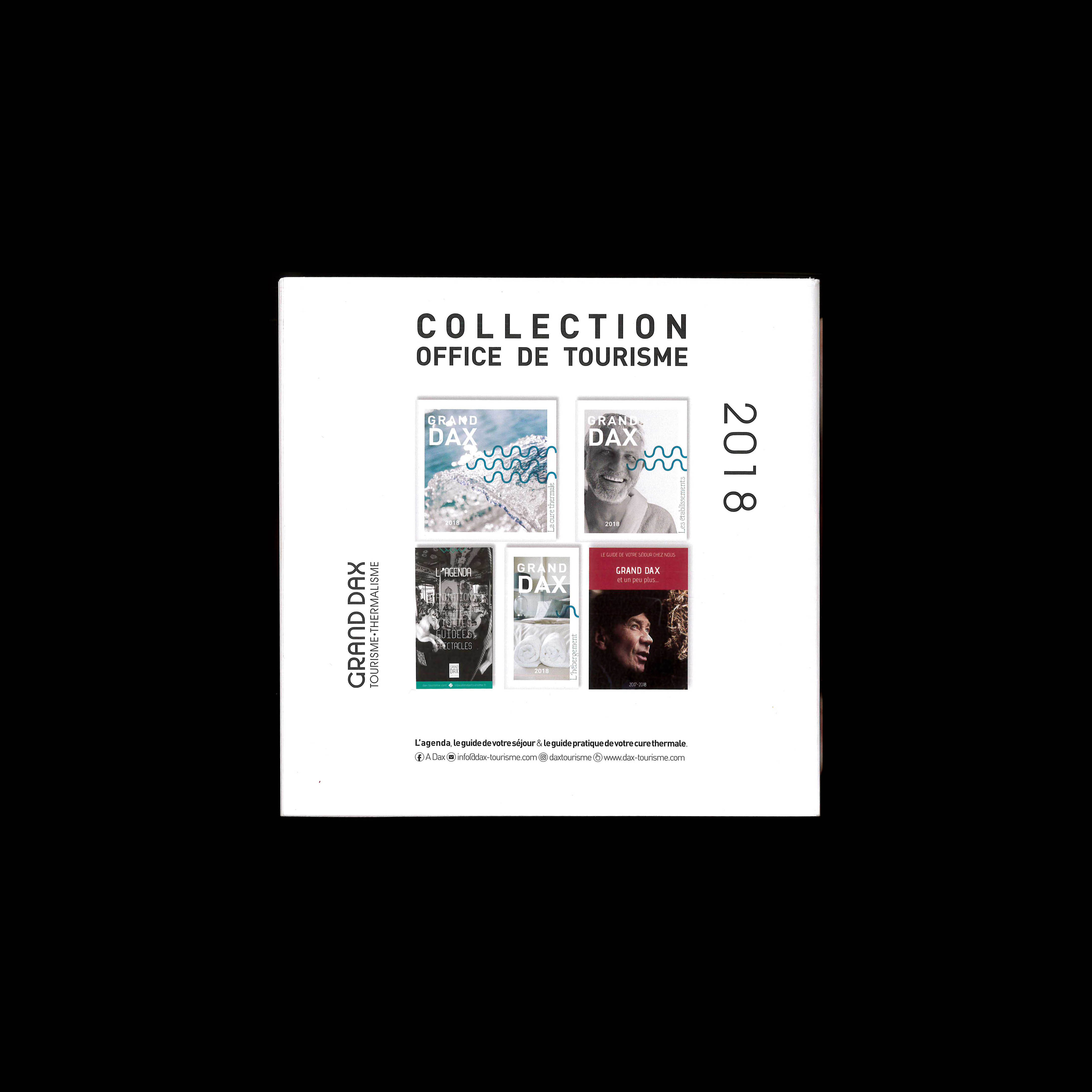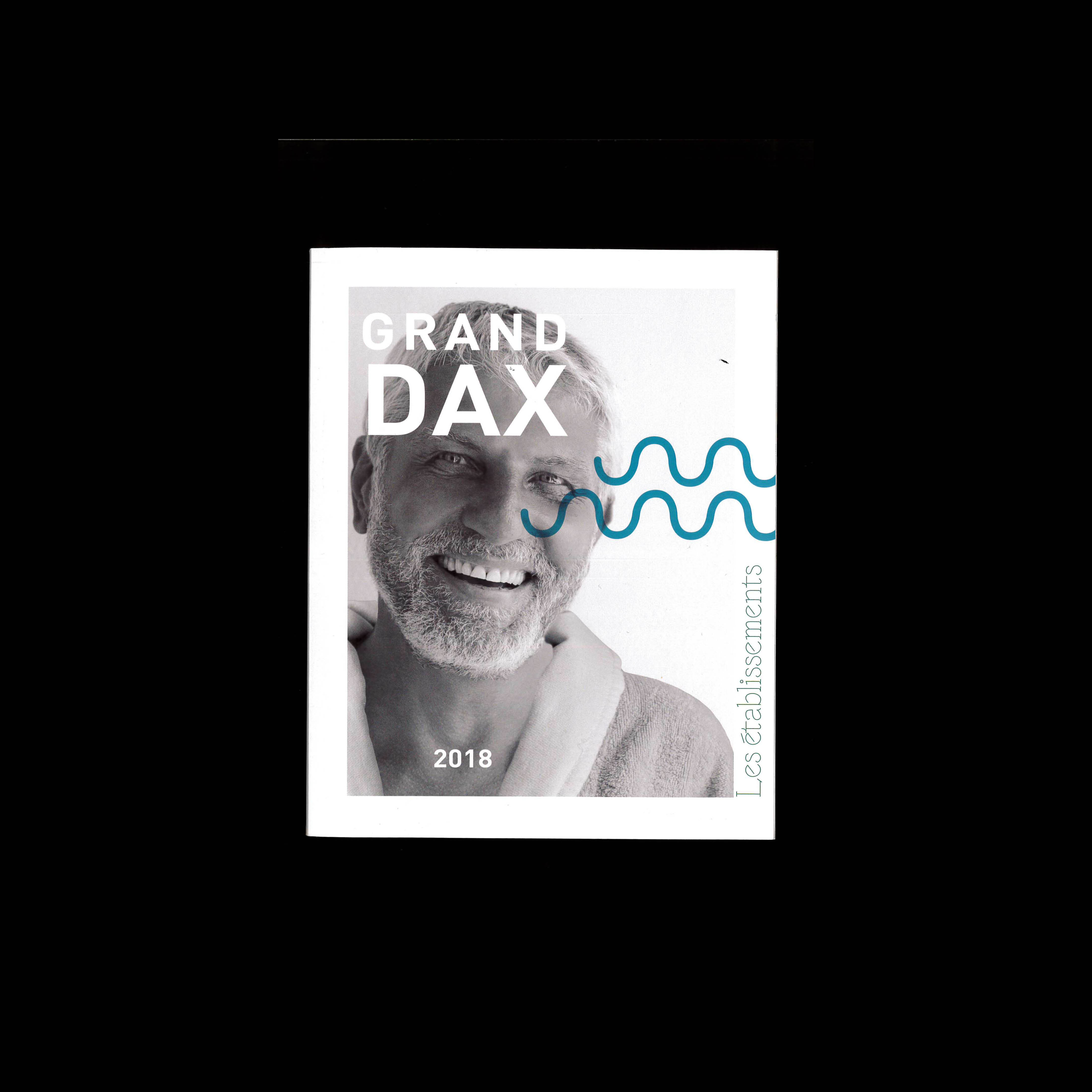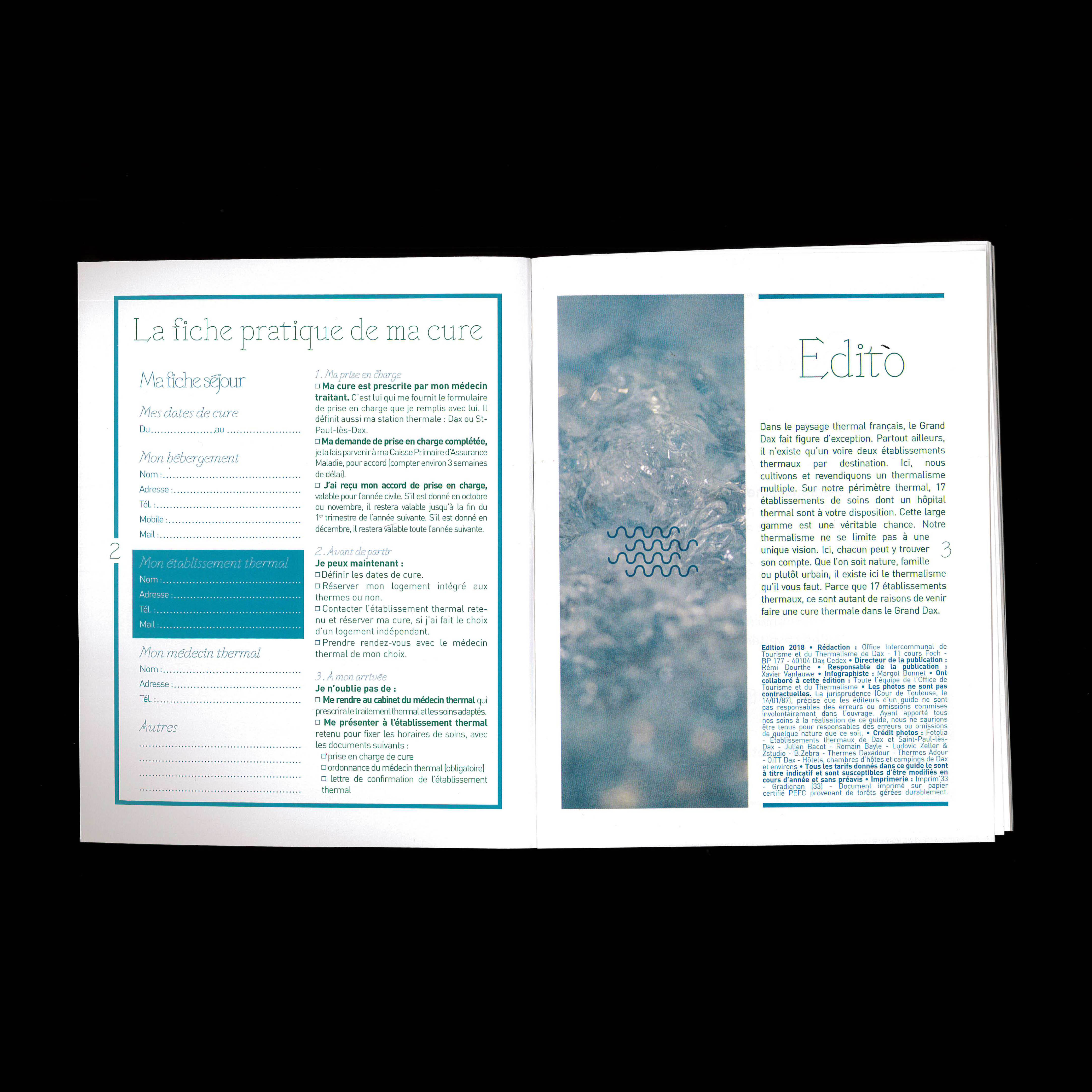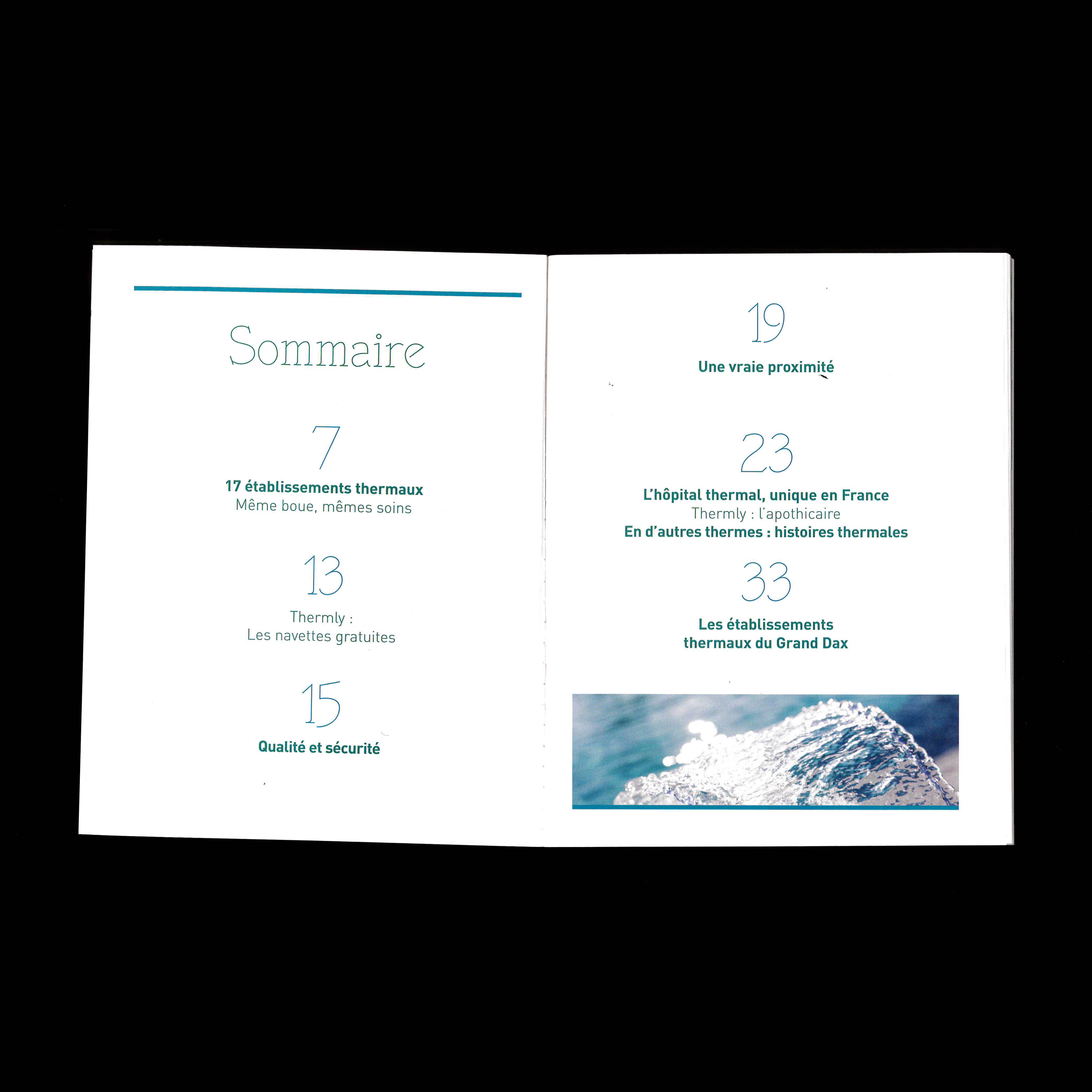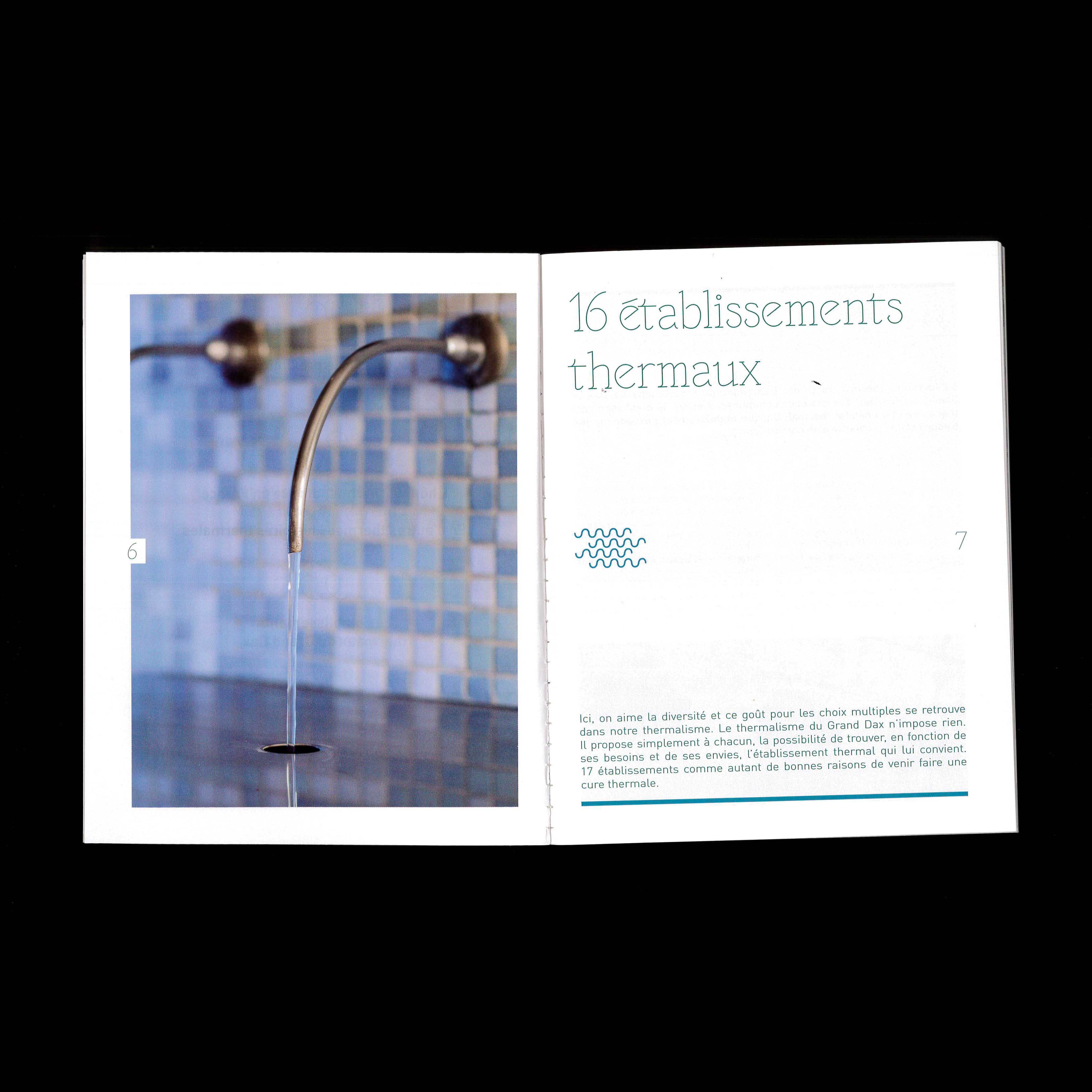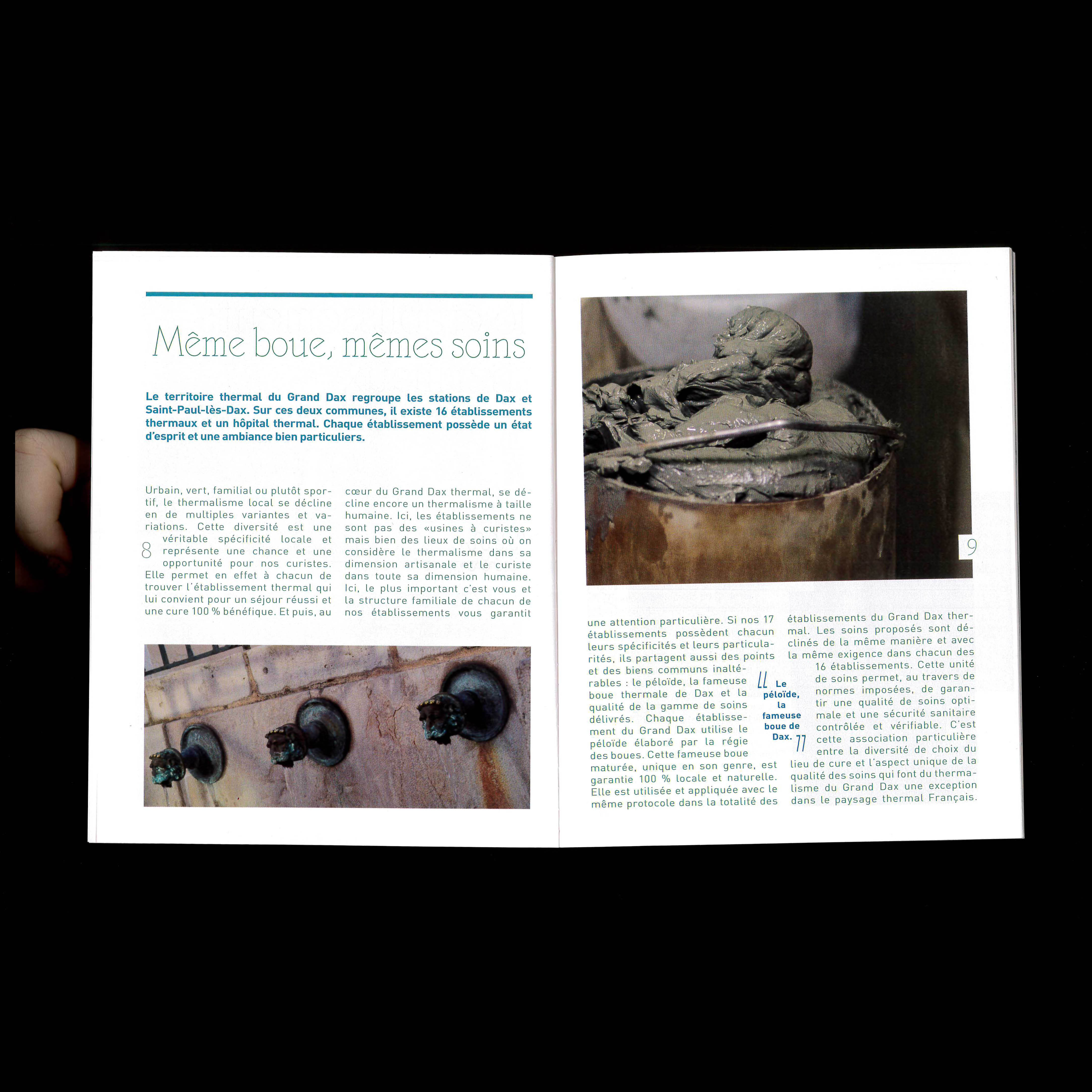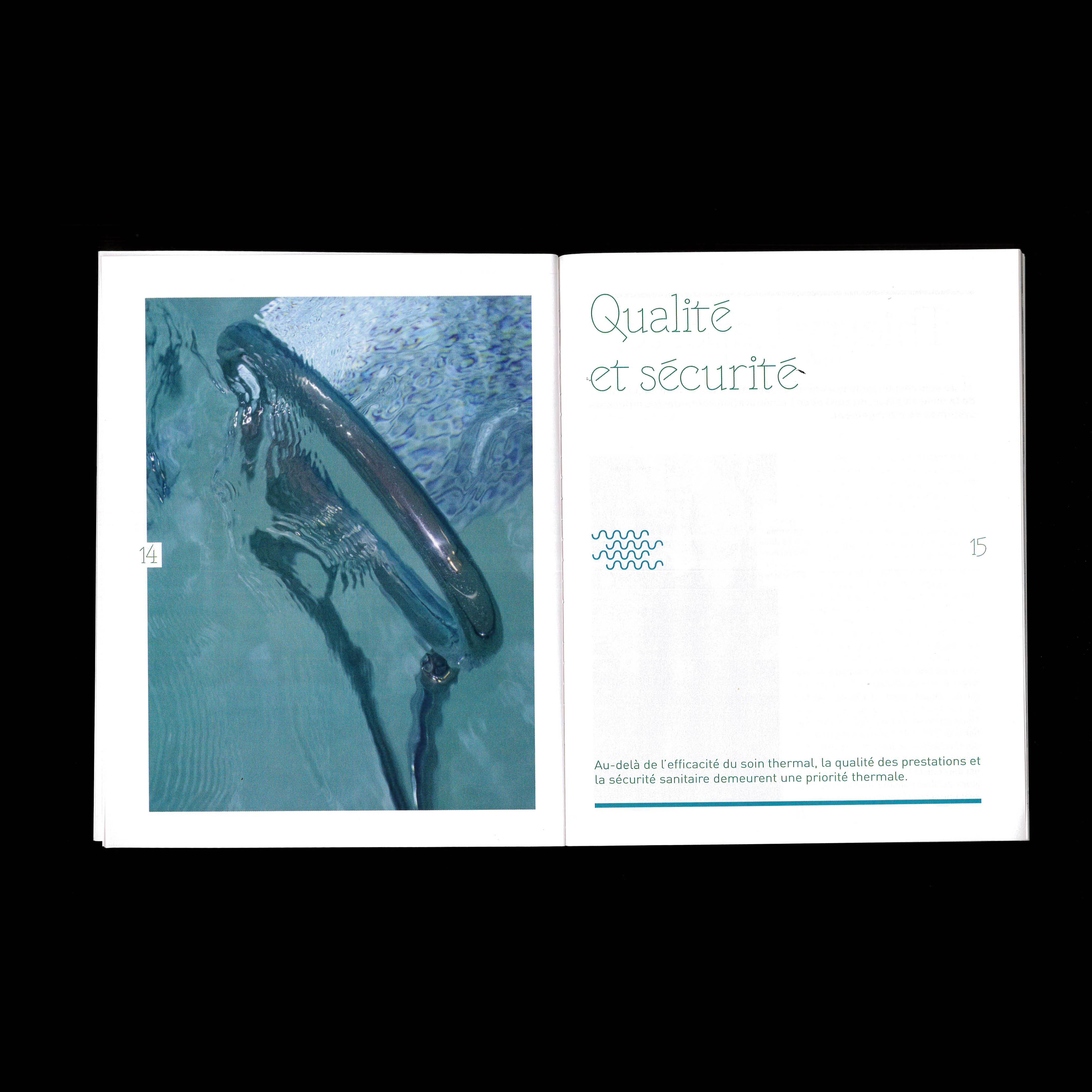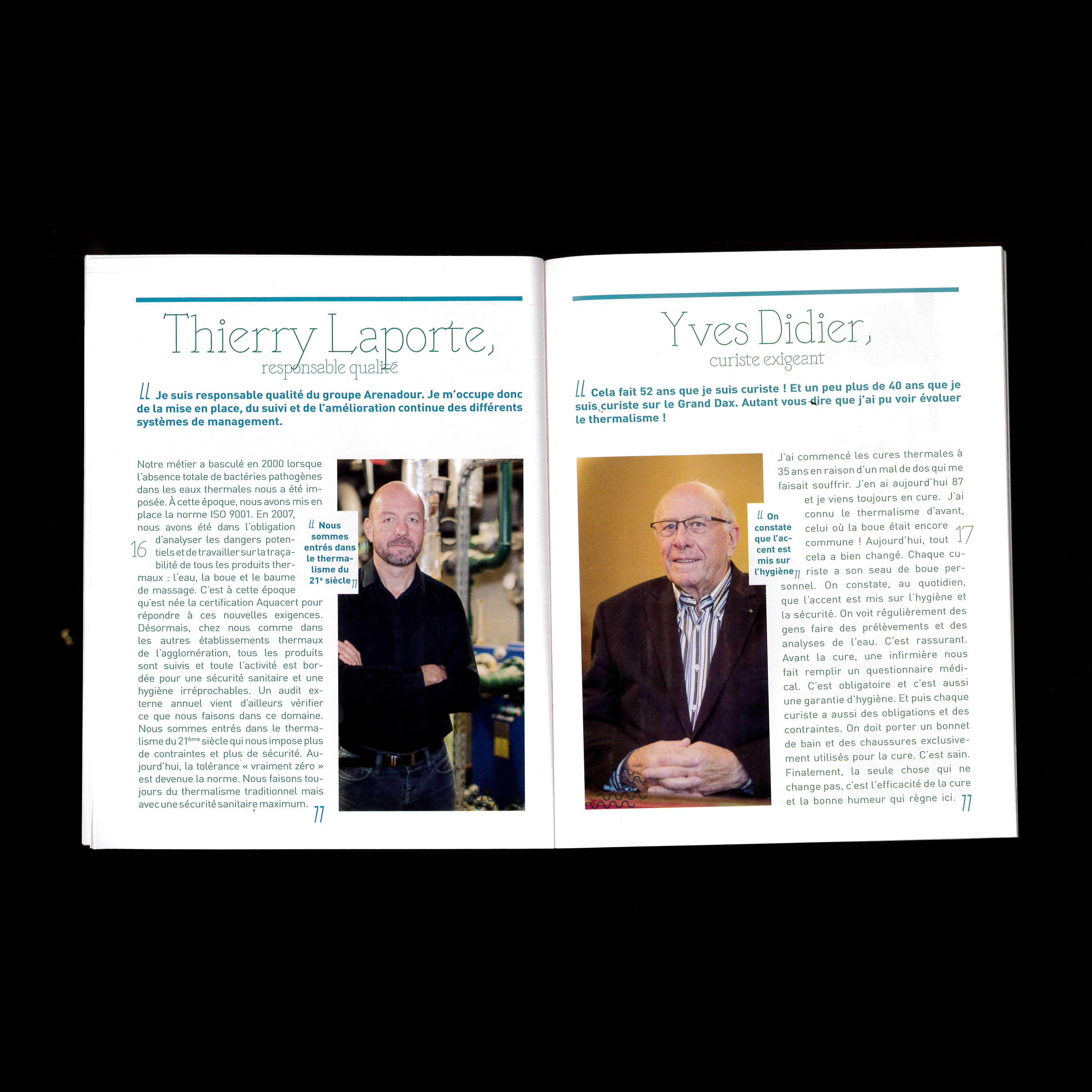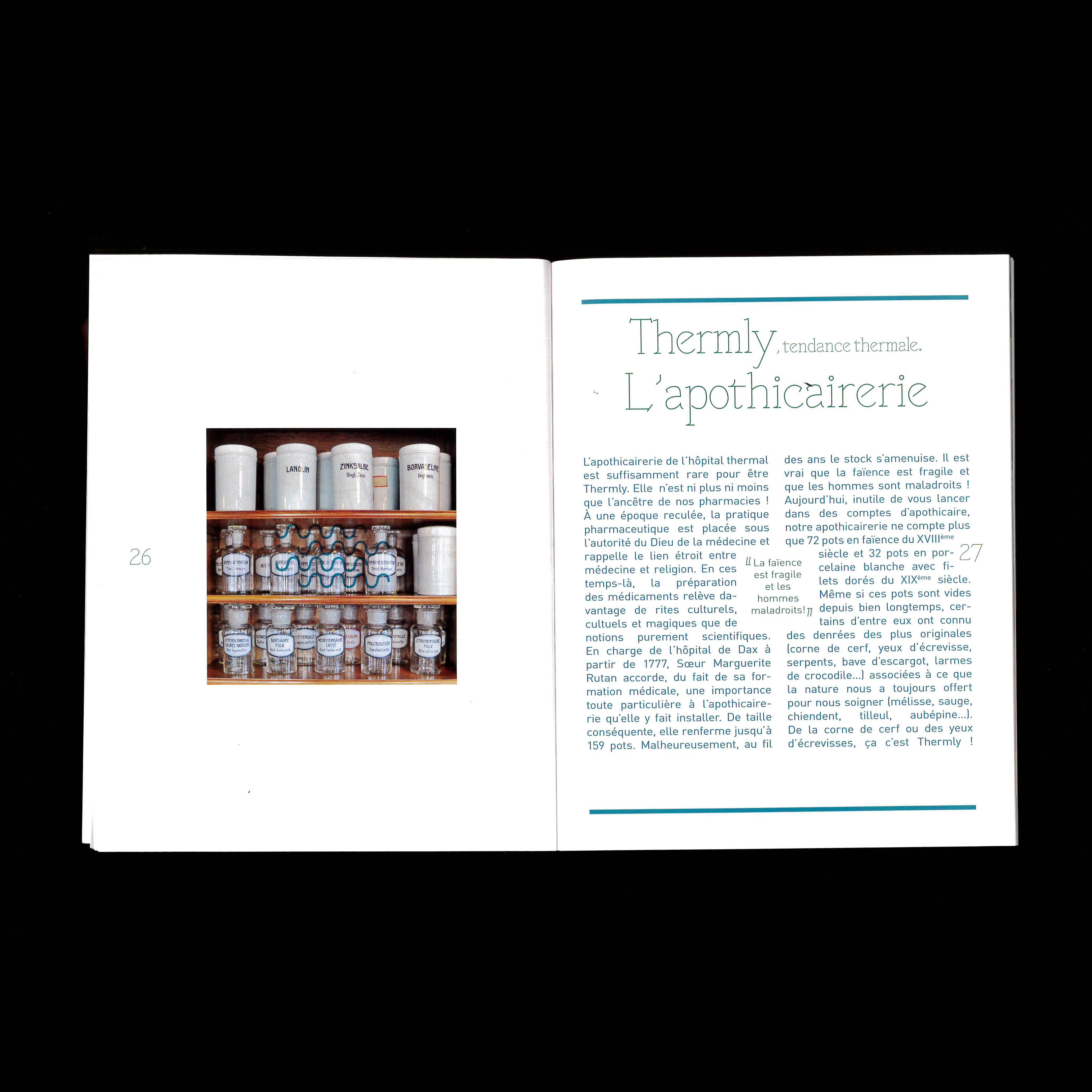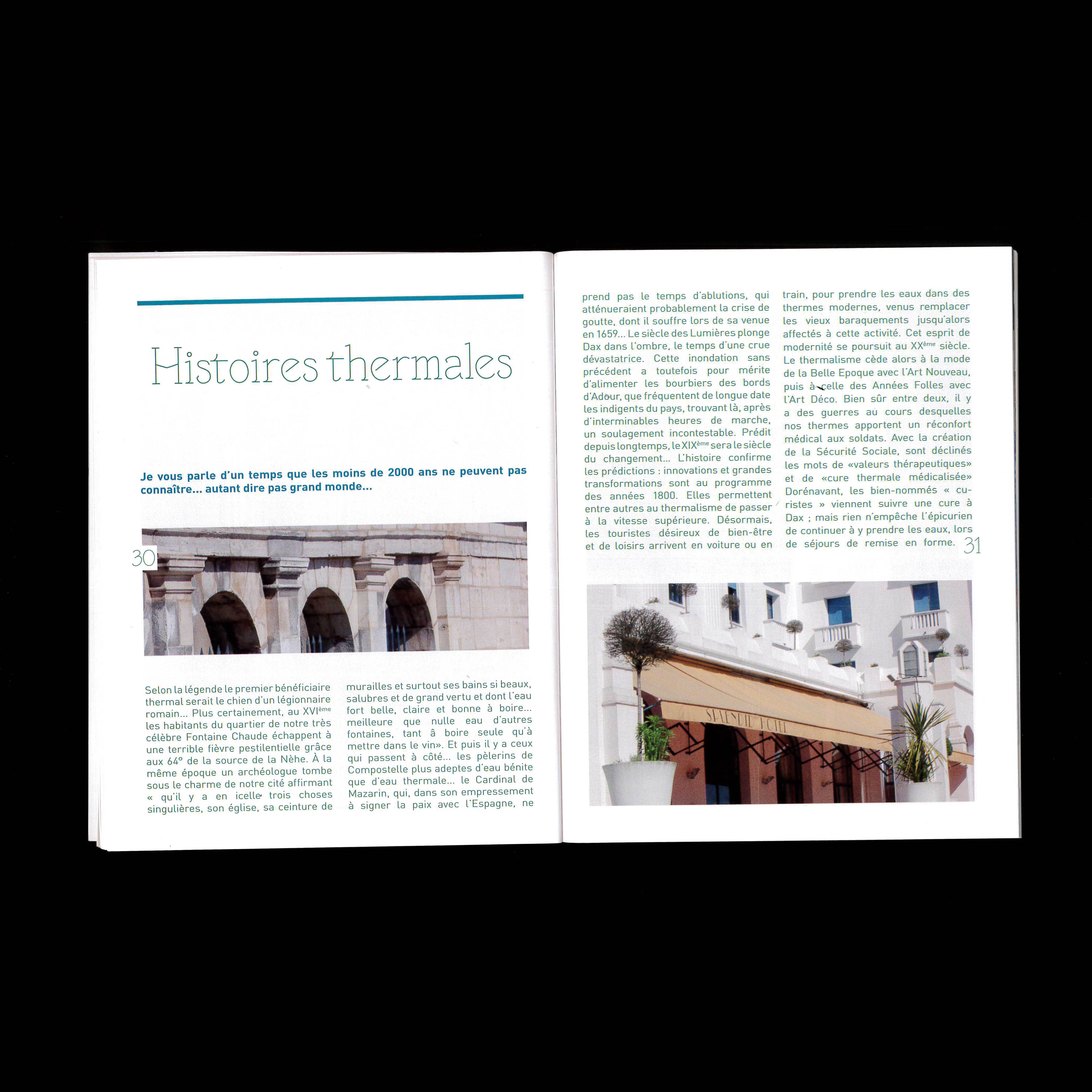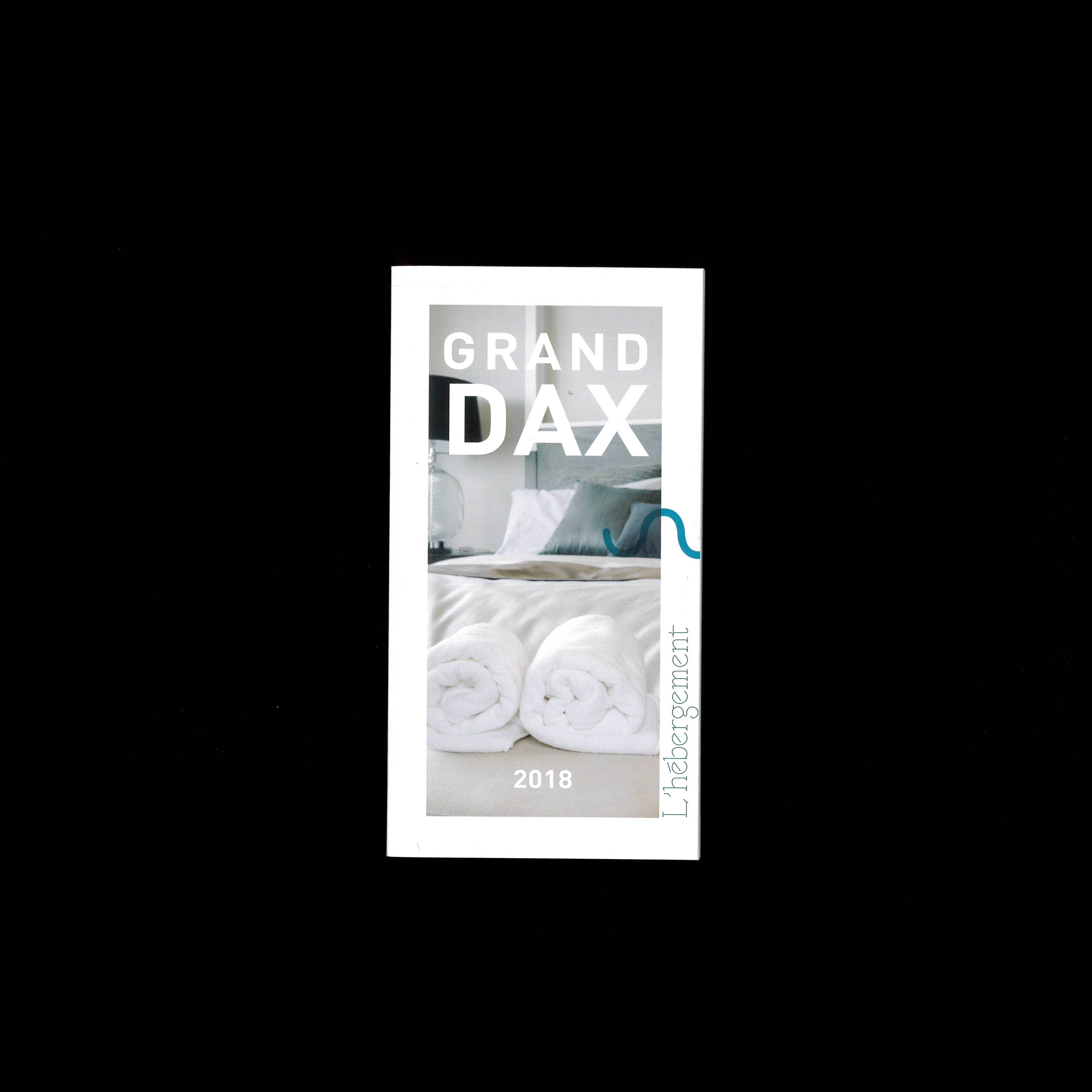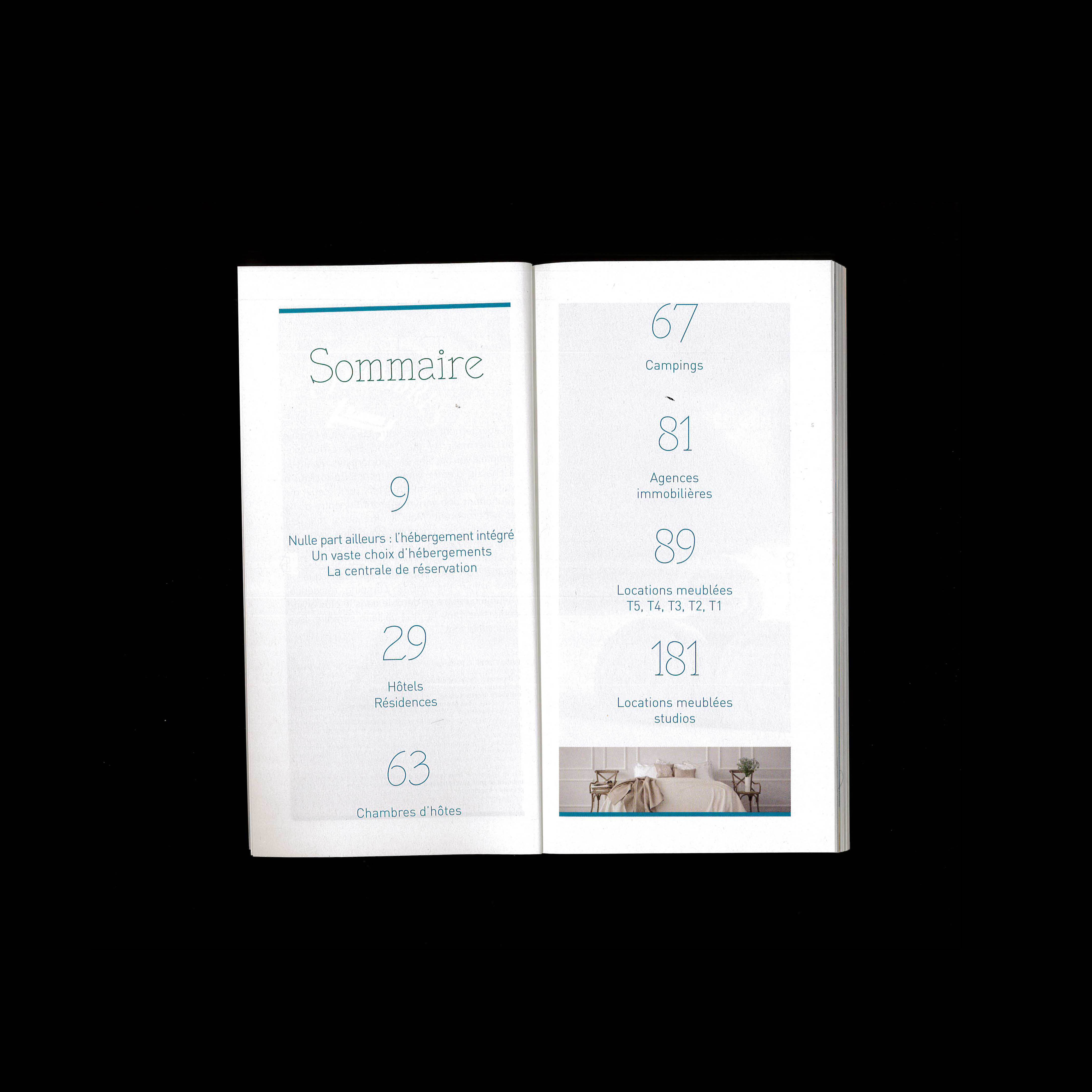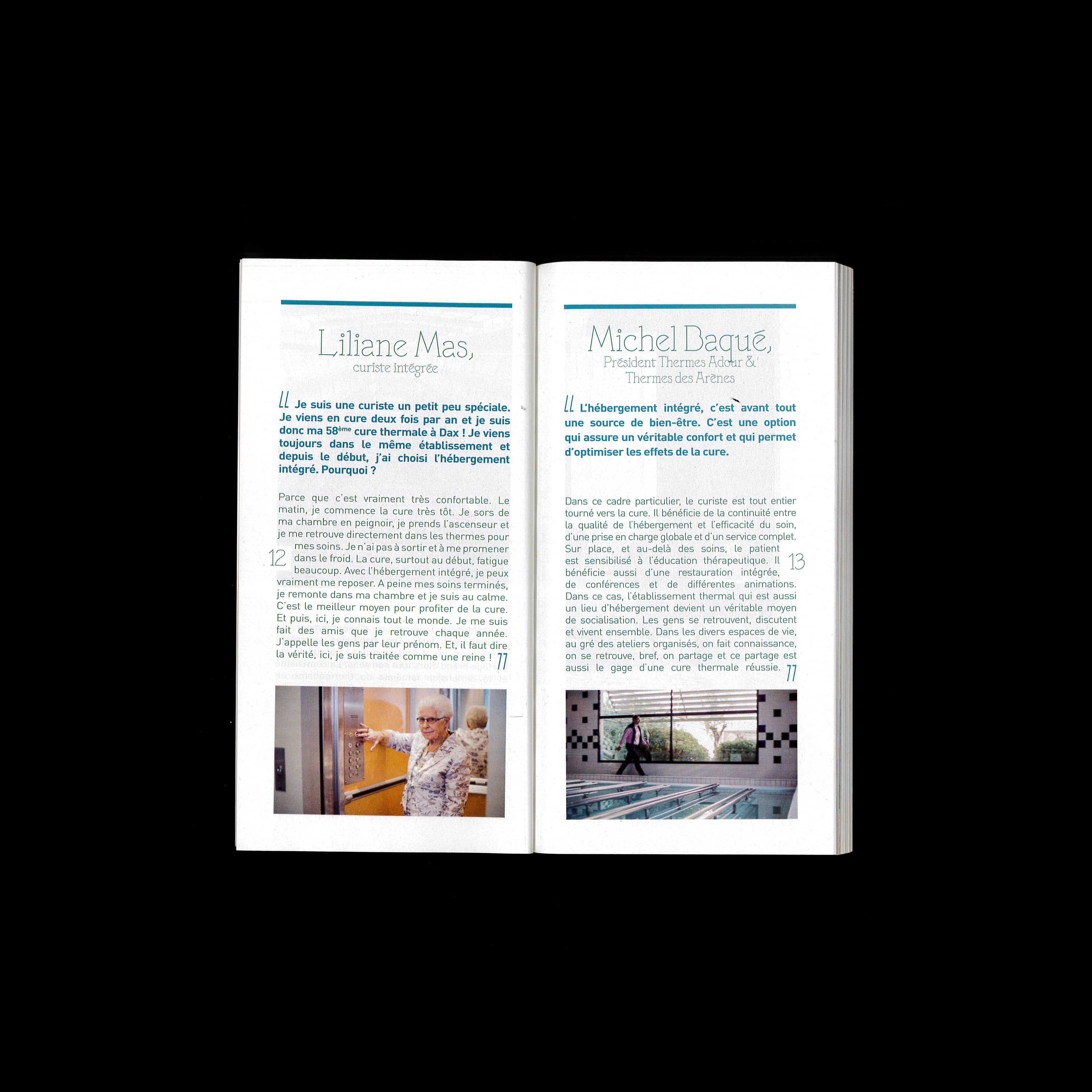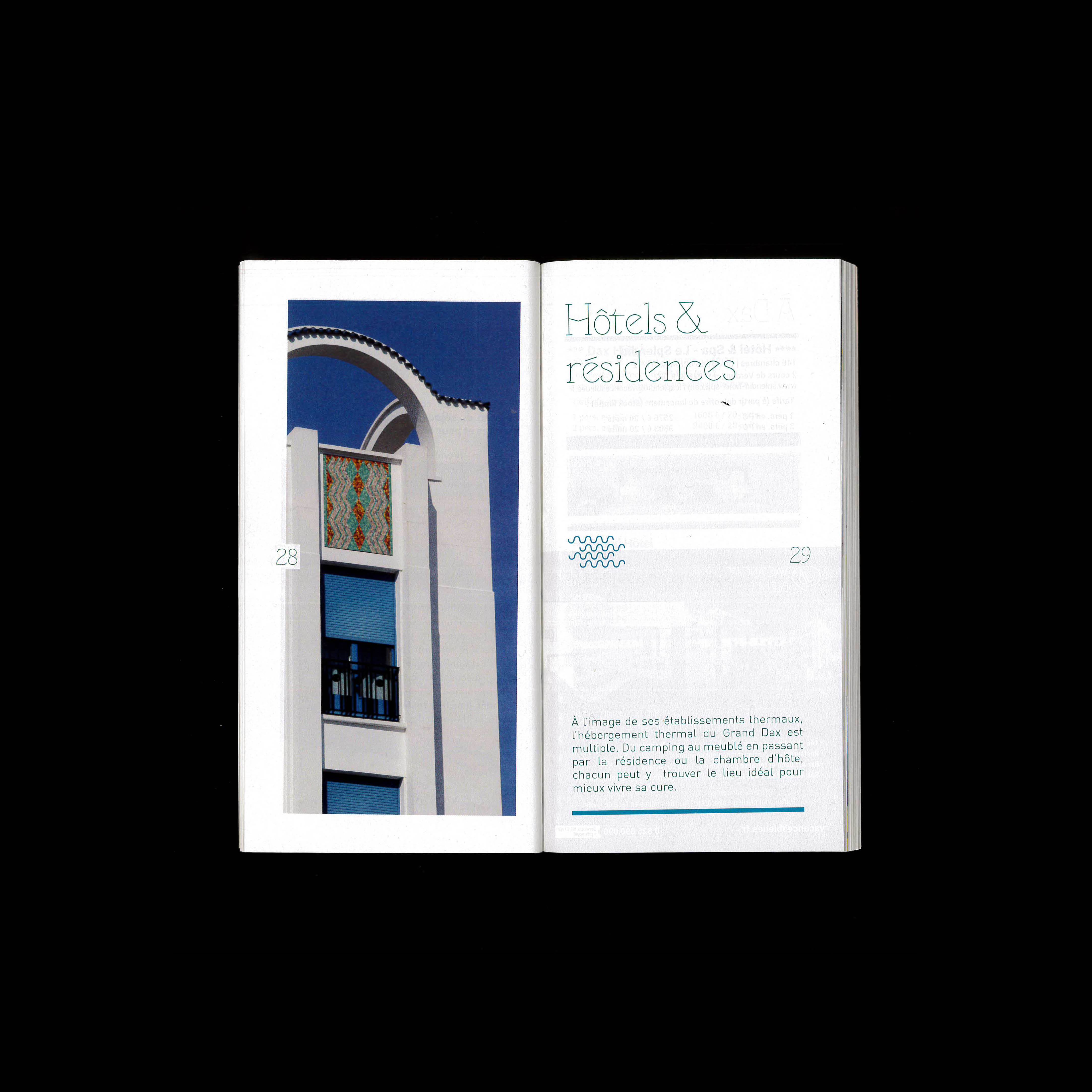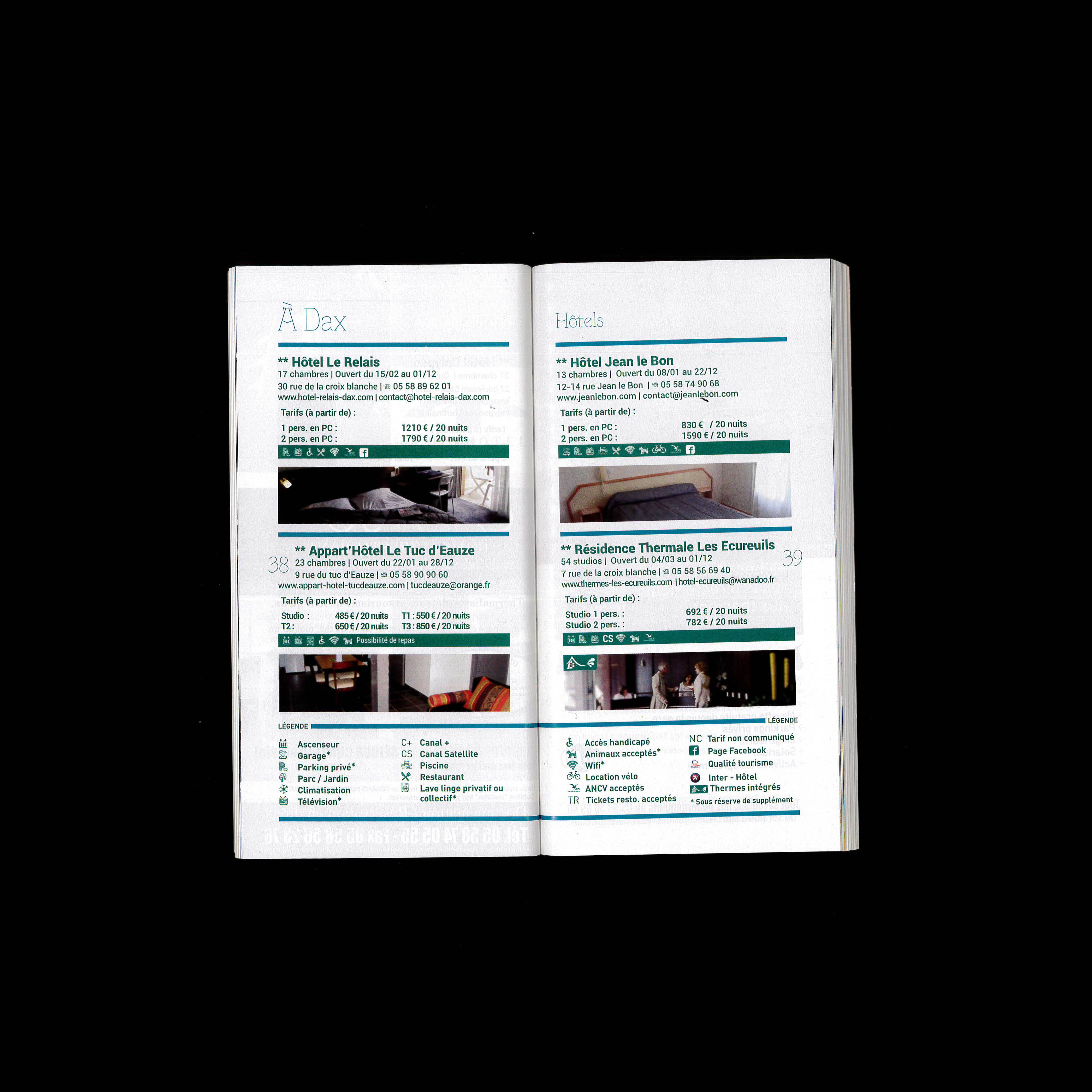 À de la ré-édition annuelle du guide thermal, l'équipe a souhaité modifier sa manière de communiquer, à la place d'un support, nous sommes passés à 3 afin de séparer les 3 grandes thématique : la cure, les établissements et l'hébergement. Il a donc fallu créer trois format, choisis pour être complémentaire grâce à la vague sur la couverture. L'ensemble est léger, aérer et aquatique.
Édition.
At the annual re-edition of the thermal guide, the team wanted to change its way of communicating, instead of a support, we went to 3 in order to separate the 3 main themes: the cure, the establishments and the 'accommodation. It was therefore necessary to create three formats, chosen to be complementary thanks to the wave on the cover. The set is light, airy and aquatic.
Editing.